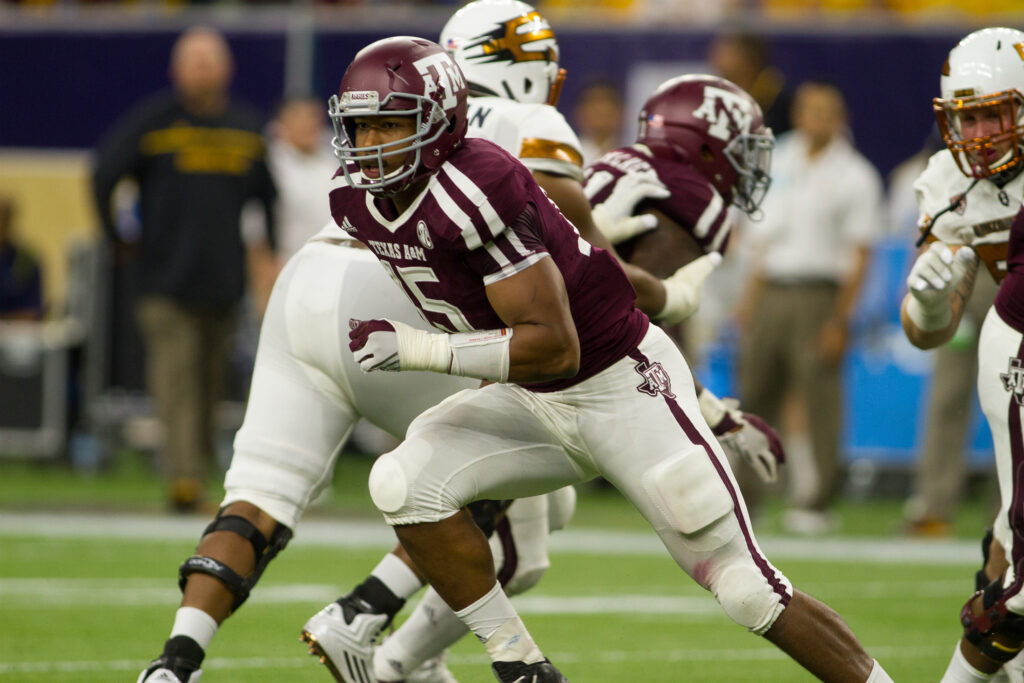 This seemed like a pretty boring draft. Well not really, there were so many trades and surprises, but the first overall pick was sort of boring. Everyone knew it was going to be Myles Garrett, the defensive end from Texas A&M. I guess the Browns did not want to screw up yet again. Actually, the Browns had a pretty great draft. Three first round picks, ended up with Jabrill Peppers and David Njoku, it seems the Browns are about to try and get good. I am sure they will find a way to screw it up.
Only one Penn State player was drafted (not shocking considering how young the team was last year). Tampa Bay selected Chris Godwin in the third round. If I were a betting man, I would take serious money on teams regretting passing him up. Just watch this highlight of Godwin versus Ohio State.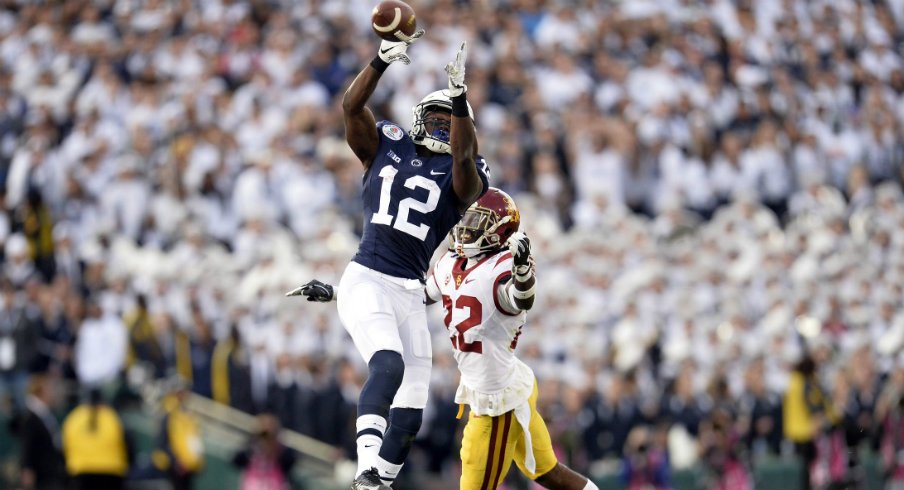 Yep that was Gareon Conley, the Raiders first round pick. My feeling is that Godwin is very much like Allen Robinson: a fantastic athlete who can basically outjump anyone for balls. I also would bet that as training camps starts, we will hear the Bucs saying that Godwin runs excellent routes. Just a hunch I have. And it will pay off well for the Buccaneers since Godwin will be in that #3 spot and that is a role that requires perfect routes more so than a deep guy.
How did the Steelers do in the draft? I would probably say okay, like a B-. I loved the first round selection of T.J. Watt. I do not think he will be as good as his brother, but watching him against Penn State and the other Wisconsin games I watched, he definitely has talent. The Steelers definitely need some linebacker help. The second pick was odd, in my opinion. They took JuJu Smith-Schuster, a wide receiver out of USC. He seems like a good receiver, but did they really need another one?
The big story though was James Conner, the running back from Pitt. He overcame cancer and is truly an inspiring story. The Steelers took him with the second pick of the third round. He destroyed Penn State when they played each other this season and I feel like he could be a decent NFL player. I wonder how much that pick was pressure though? Again, I am not saying they should not have drafted him, but they really need defensive help. Imagine though if they did not draft him and he went somewhere else in the next round? Fans would have been pissed, especially with that compensentory pick at the end of the third round. So it makes sense to take him, if something happens to Bell (or they do not resign Williams, which would be stupid), then you have a viable option.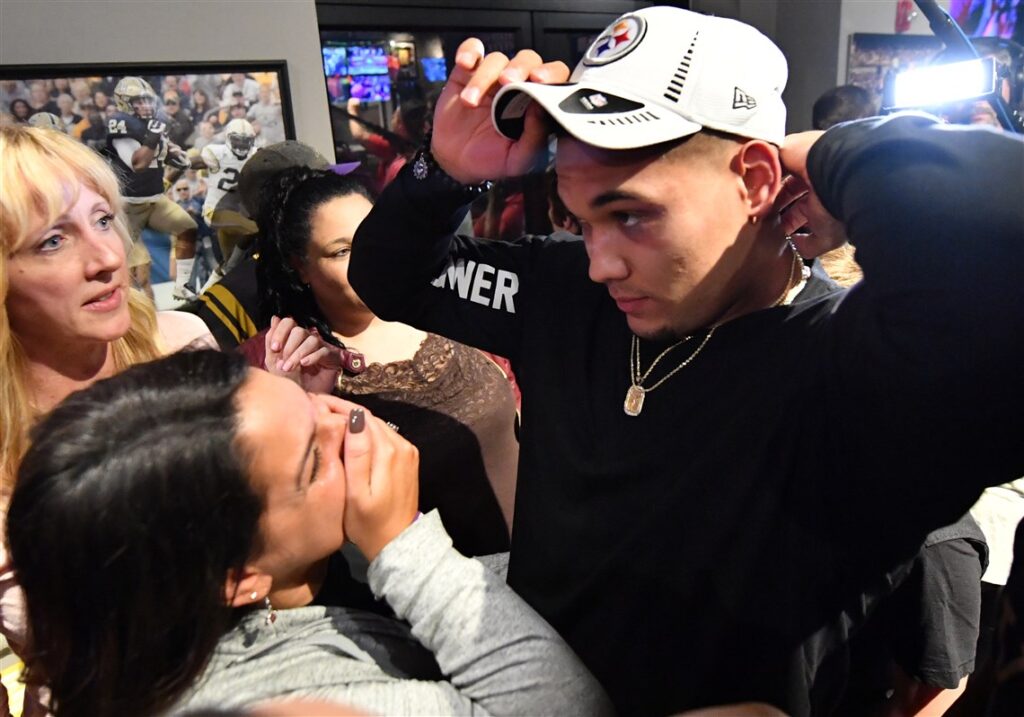 The other big pick was Joshua Dobbs, the Tennessee quarterback. They were able to take him in the 4th round and people have already made a big deal about how that is the exact same pick as Dak Prescott last season. Calm down people, Dobbs will probably not be Dak. However, this pick does make sense. I have been saying it for a few years now that they should be taking a QB about every year. Big Ben could have a season ending injury and do we really want Landry Jones out there for a whole year? Also, with Ben talking about retirement, it does not hurt to take a chance on a QB who could end up being your future. If not, then when he does retire, you have to trade up and take an elite QB.
Another odd pick was Colin Holba…a long snapper. I realize this is an important position (look at Philipsburg hero, Jon Condo!), but do you need to use a draft pick on one? I mean, you could probably just call the guy and sign him as an undrafted free agent.
Some random stuff…
-I thought last year there were a ton of defensive backs drafted…damn, this year blew that out of the water. There were 9 in the first round and by the end of day two, there had been 29 selected.
-Yet again Alabama and Ohio State lost all of their talent in the draft. They should be pretty bad next year, right? Haha, I made that joke last year and it never gets old. Although, I was surprised by the three LSU players drafted in the first two rounds. You would think that would mean they were pretty good…and you would be wrong.
-In fact, here are some of the numbers for players drafted from different schools (this is not a comprehensive list, just a few schools I looked up)
Alabama-10
LSU-8
Ohio State-7
Clemson-6
Washington-5
Pitt-5
PSU-1
Drake-1
Congrats to Pitt for having five players drafted! I like to give Pitt fans shit, but they had a good team, they did beat Clemson and Penn State. They just need to improve on the whole beating other teams thing too.  And I am not shocked that Penn State only had one player drafted, but Drake? Is that even a real school? If anyone knows where it is located without looking it up, I would be impressed.
Anyways, congratulations to all the players drafted! I hope they all have a good seasons, minus the ones who beat their wives/girlfriends. I hope those guys are cut immediately.