Well this looks much worse than it really was. I mean, Ryan was beating me all week, but neither of us started off too hot. I think it was either Wednesday or Thursday when our batting averages broke The Mendoza Line. Look at the pitching, middle of the week we both had ERAs over 6.00. Amazing that we both turned things around like we did. He just had a better final few days. It sucked too, since I would see my team doing well and think "oh yeah, I had to make up some ground" and then see that Ryan was still winning.
Fantasy Stud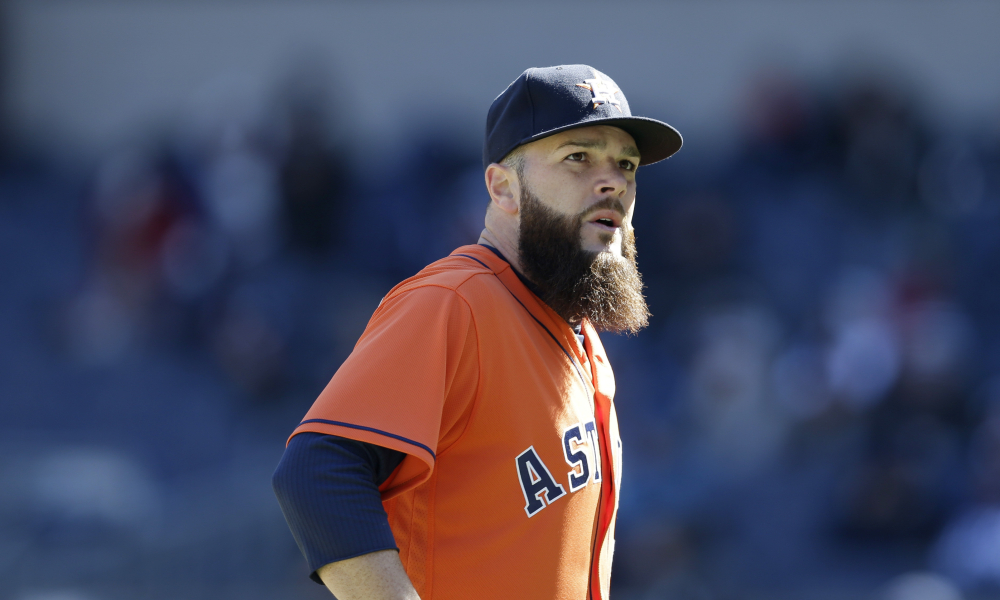 Dallas Keuchel looks to be back. This week he had two wins, fourteen strikeouts, 1.62 ERA, and a .84 WHIP. He already has five wins this year and has looked pretty impressive. He might be my best value draft pick by the end of the season. I also have to say that I had a few other stars such as CarGO, Sano, and Altuve (who scared me by almost getting hurt).
Fantasy Dud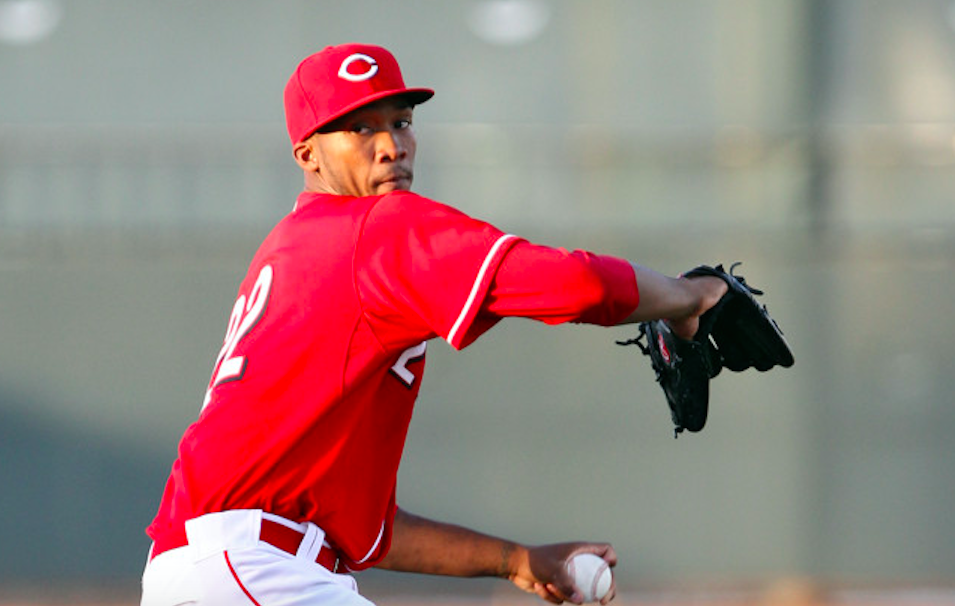 Amir Garrett. Damn dude. He finally decided to have a bad start and needless to say, it was a BAD start. He gave up ten runs in 3 1/3 innings against the Brewers (hey, only 9 of them were earned!). That was good for a 24.30 ERA and a 3.60 WHIP. Definitely not the guy who shut down the Pirates a few weeks ago. He was not alone in the suckfest though, Treinen and Nerris were trying their best to outdo him. Ugh.
League Results
Matt 7 Lindsey 5
Sean 8 Pat 3
Offord 7 Adam2 5
Gideon 8 James 3
Jason 10 Dustin 2
Uh oh…Gideon is building himself a sizeable lead. Offord is four games behind and Jason is 4.5 back. Ryan jumps to fourth, while I fall to fifth (we are tied at 27-20-1 and just six games out of first). From there we have Dustin, James, Sean, Adam2, Lindsey, Matt, and Pat. This week I take on Pat, while Lindsey tries to get back to winning with the tough task of facing Offord. Gideon takes on Sean, while Jason battles Matt. We also have James/Dustin and Ryan/Adam2.
Quick little side note for James. There is an article on the Yahoo Fantasy page about how Anthony Rizzo could have second baseman eligibility this season. A quick summary…in order to have positional eligibility, a player either needs five starts or ten appearances at a position. When there is a sac bunt attempt, Rizzo plays up and Javier Baez comes over to cover first and hold the runner on. Since Baez is the closest player to first, he becomes the first baseman. This situation has happened three times this year. The official scoring for MLB would list Rizzo's position as 1B-2B-1B. It is one of those baseball quirks. However, James owns Anthony Rizzo. It would probably be in his best interest to monitor the situation and see if there is a way that Rizzo could benefit him at 2B.