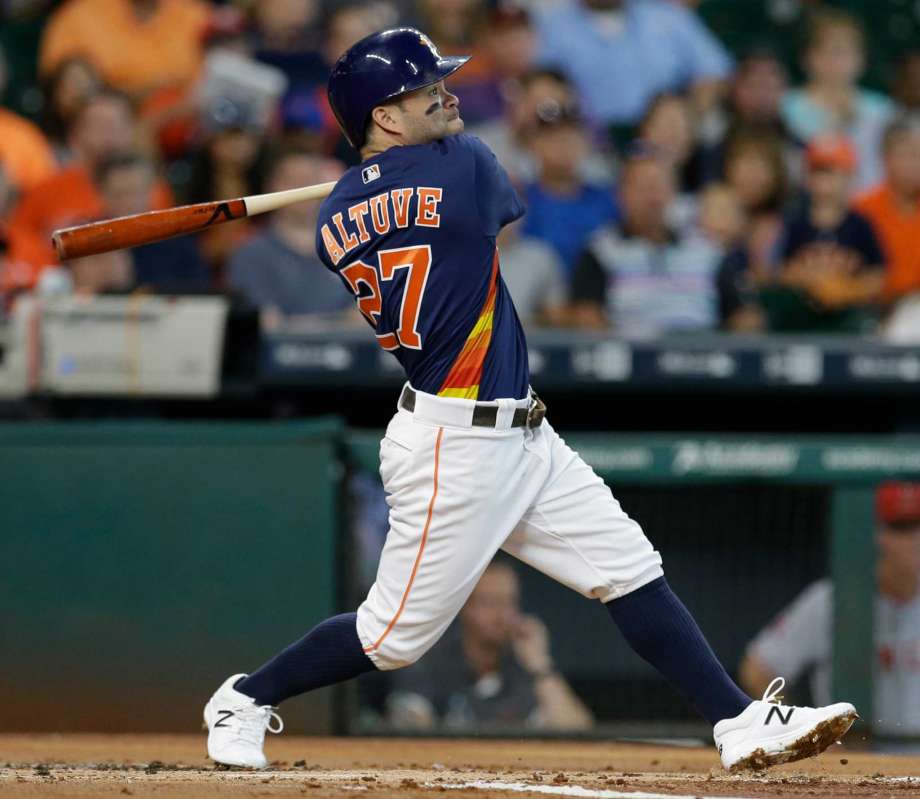 Another close one that came down to Sunday. I picked up 30 strikeouts and 5 home runs on Sunday to flip those categories. I do not know how many more of these type weeks I can handle.
Fantasy Stud
When Jose Altuve has a good week, it always seems to just be huge. Five runs, two home runs, six runs batted in, while hitting .435 with a .500 on-base percentage. The only disappointing this is the lack of steals. Other honorable mentions would be Greg Holland (3 saves, 0.00 ERA, 0.60 WHIP), Jake Arrieta (a win and no runs given up!), and Eric Hosmer (7 R, 1 HR, .375/.444).
Fantasy Dud
Aaron Sanchez and his stupid blister. He made a start, pitched well and promptly went back on the disabled list with another blister issue. I already have three other guys on the DL and I honestly cannot afford to have him on the DL. However, I hate the idea of dropping him. Hopefully someone comes back soon.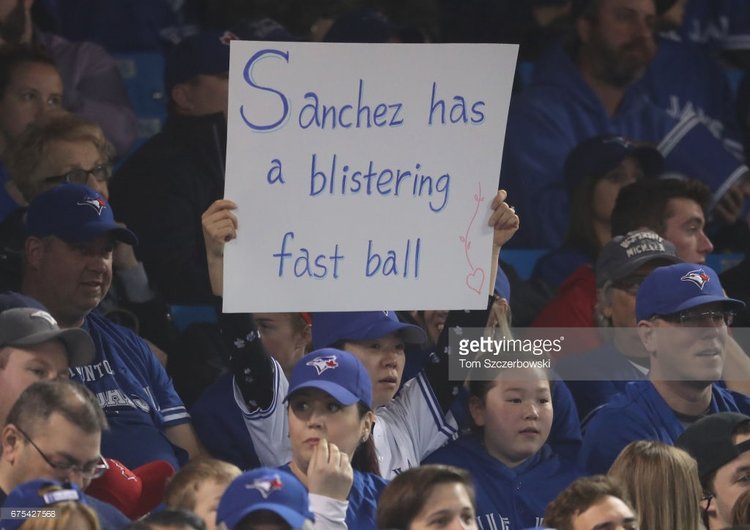 League Results
Matt 9 James 3
Sean 10 Dustin 1
Offord 6 Jason 6
Ryan 6 Lindsey 6
Adam2 8 Pat 4
The standings did not change for the top two. Gideon is still in the lead, but at least now I am only five games back. Offord stays in third place, but after that we have some changes. In fourth place, Adam2 (-8.5), fifth place we have Jason (-8.5), sixth is Lindsey (-11), seventh Ryan (-13), Sean (-14.5) jumps to 8th place, while Dustin (-14.5) falls to the nine spot.  James (-15.5), Matt (-16.5), and Pat (-22.5) round out the bottom.
This week we have a huge rivalry matchup–me versus Lindsey. This is for the bragging rights in our house. Poor Payton and Samson will have to hear our taunts all week long. Another big battle is Offord & Gideon, I could use a big win from Offord (but not too big that he surpasses me). In other bouts across the land, we have Matt/Pat, Sean/Adam2, James/Jason, and Dustin/Ryan.
Even though Lindsey & Ryan tied, I will still post a video. This one is appropriate since it is Chris Cornell singing "Freebird." Pretty cool.