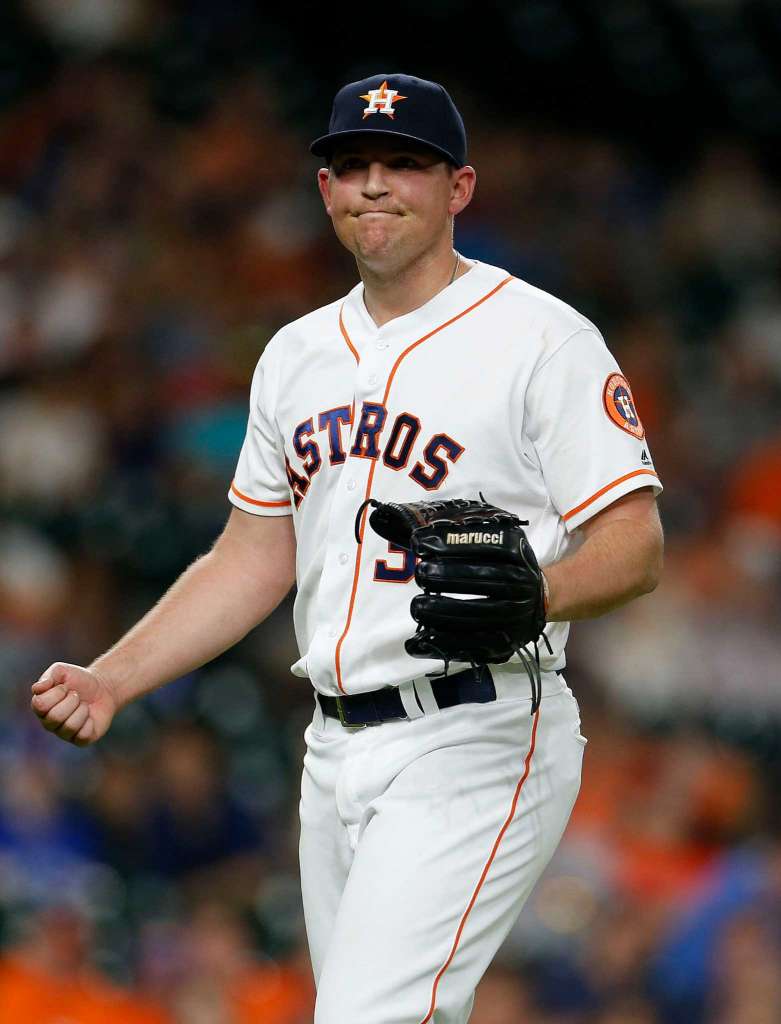 The Battle of Casa del Croyle looks like a blowout, but if you look closer you can see that it was actually pretty close. Lindsey was winning almost the entire week. Unfortunately her team did not show up over the weekend and mine did for the most part. My team finally decided to start stealing bases, which had been a problem the past few weeks. And it looks like my pitching has finally come around to where it should be.
Fantasy Stud
I am going with a middle reliever this week: Will Harris. He had a save and three holds, as well as six strikeouts. Granted, he was not perfect, but a 2.25 ERA and 0.50 WHIP is nothing to balk at. Without him, I would have lost two categories that we ended up tying. And some people think one man cannot make a difference.
Fantasy Dud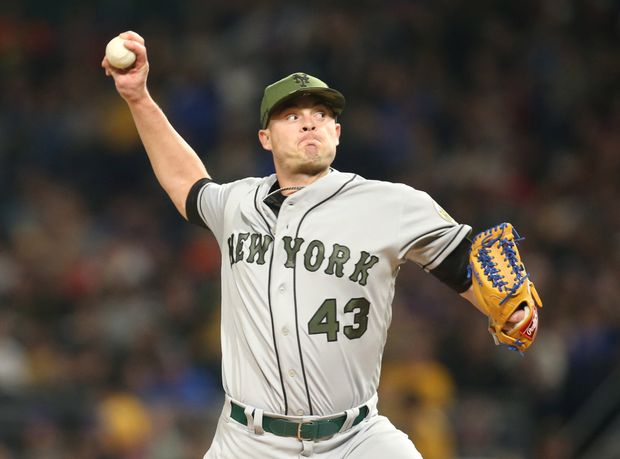 Addison Reed. An ERA of 6.00, with a 2.33 WHIP. No saves, no holds, and only two strikeouts. Was he actively trying to suck? Honestly though, this was not a week to complain too much. Even the guys who under-performed still contributed something. No one was awful.
League Results
Matt 6 Pat 4
Sean 8 Adam2 2
Gideon 7 Offord 5
James 6 Jason 5
Ryan 6 Dustin 5
I thought for sure this big victory would propel me to first place, but Gideon managed to keep his lead with that victory over Offord. I am now just two games back. It then goes Offord (-9.5), Jason (-10), Sean (-12.5), Adam2 (-12.5), Ryan (-13.5), James (-16), Dustin (-16), Lindsey (-16), Matt (-16.5), and Pat (-25.5). I am sorry to say, but I think Pat may finally be about done. I know that Lindsey offered him a trade that would at least give him a great keeper for next season. Maybe she can resend it and see if he takes it now.
This week I take on Dustin while Lindsey tries to rebound against Pat.
And as you can see, Lindsey was so upset by her loss that she had to drink an entire bottle of wine for comfort!