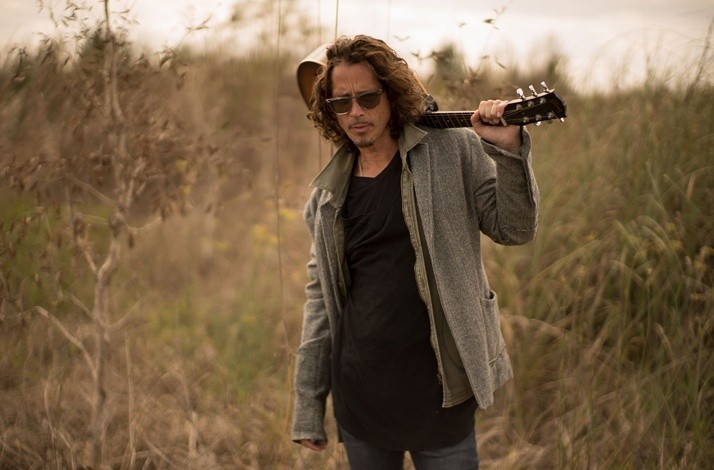 The world lost an incredible musician Wednesday night when Chris Cornell committed suicide. Back in the 90s, people always mentioned Nirvana and Pearl Jam as the pioneers of grunge, but Cornell and Soundgarden were equally as important (I mean, without Cornell looking for a backup singer for "Hunger Strike" then there may never be a Pearl Jam, such a cool story, I suggest looking it up sometime).
Everyone will talk about all of the great Soundgarden songs, but for me, it was actually his Audioslave stuff that made me truly appreciate his voice, especially mixed with Tom Morello's guitar. My favorite song has always been "I Am The Highway" which has such a haunting feel.
I keep hearing people say that they do not understand how a guy like that could do something like take his own life. Especially after having a reported great show that night (or the day before). I am not an expert on mental health or anything, but I have my moments where I get into a dark mood. I become depressed for a little bit of time and during those times, I am not afraid to say that I have thoughts like "wouldn't everything be easier for everyone if I were dead."
Before anyone freaks out, this is not a cry for help or anything. When I do get in those funks, I try to work through it. I talk to people and I know that if it ever gets too dark, that I need to seek help. However, my point is that you can never really know what is going on in someone's head.
There are too many stigmas out there about suicide and mental health. If you are suffering from depression or anything, do not be afraid to seek help. And if you know someone that you think is at risk, reach out and try to help. Hell, even getting them to the Suicide Prevention Lifeline is better than nothing.
Anyways, here is "I Am The Highway"
Another song I love "Doesn't Remind Me"…I think you really get a great sample of his vocal range.
Finally, here is one of his solo works "Can't Change Me"