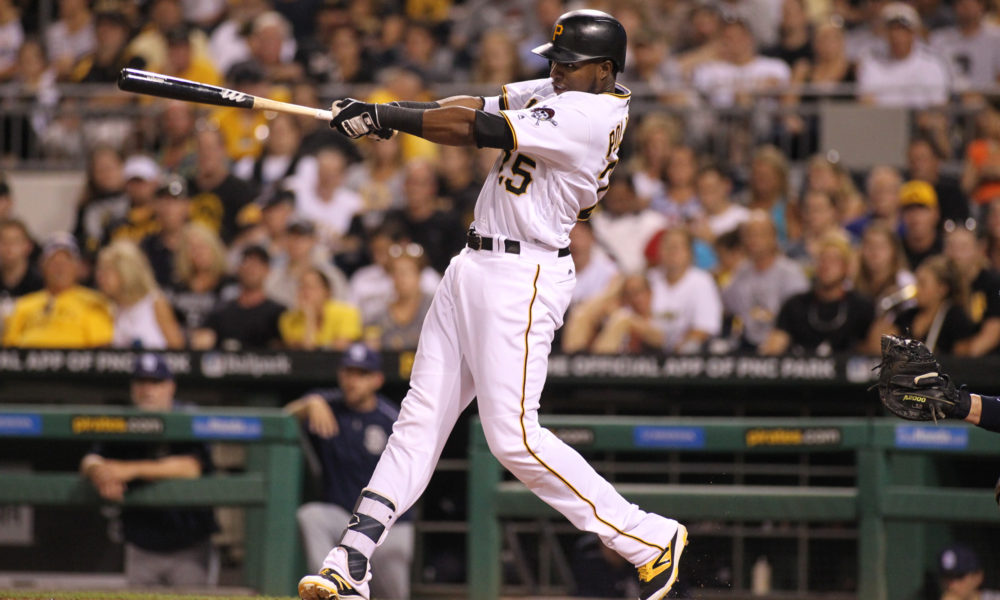 Time to check in on some baseball stuff. It has been almost a solid month since my last baseball post (fantasy baseball does not count). First we should probably start with something that has been bothering me and that is Gregory Polanco.
Do not get me wrong, I like Polanco. I think he is a good player with plenty of potential. However, there are many people who seem to think of him as a great hitter. And the truth is, he is not. He is pretty average. In fact, he is very similar to Pedro Alvarez. I do not mean similar in the type of hitter, but in the fact that they were both incredibly streaky hitters. Pedro's entire Pirates career was framed around a few weeks where he would absolutely destroy baseballs, surrounded by a bunch of periods where he could not hit anything. Polanco is the same. I think though people think of him as similar to Marte or McCutchen, guys who hit for high average and do not go into huge extended hitless streaks (ignore the past two seasons for Cutch). What I mean is that if you go back to Andrew's first few seasons and take out some of his insane hot streaks, then you still are left with a very good hitter. That is not the case for Polanco. Let us look at each season.
2014: 6/13-6/26
Remember when he came up? He was on fire and it looked like he was going to be a future All-Star/HOF type outfielder.
20/54-.370 AVG/.460 OBP/.500 SLG/2 HR/9 BB/7 SO
How did he do the rest of the season?
6/27-9/28
44/212-.208/.280/.330/6/22/49
2015: 4/9-5/3
25/84-.298/.330/.429/1/4/22
5/5-10/4
125/500-.250/.318/.376/8/50/96
2016: 4/3-5/25
53/167-.317/.402/.557/6/25/35
5/26-10/2
83/360-.231/.283/.419/16/28/84
Career
405/1603-.253/.318/.402/43/157/333
Without Streaks
307/1298-.237/34 HR/119 BB/ 269 SO
First, I did not want to figure out his OBP/SLG, sorry. Second, I realize that most players have streaks and that without their hot streaks they would be pretty bad. However, my point is that the great hitters are probably less streaky or less dependent on those streaks, if that makes sense. Also, in 2016, I could have extended his hot streak a few more days.
So what does this mean? Well for the most part, Gregory Polanco is a .250 hitter, he will go 1 for 4 most of the time. This season it seems like he has not had a big hot streak, but also not a major cold streak. Does that mean he is becoming a more consistent hitter? Or could we be in for one of those major outbursts? Hopefully it is the hot kind.
Andrew McCutchen
Well, I have written a bunch about Cutch's struggles, so it is time to write something about his success. It looks like moving him down in the order/working on pitch recognition has paid off. On May 23rd, Andrew's average was down to .200. I think I sent Ryan & Offord a message saying we should probably be on a Mendoza Line watch. Since going 0/5 that night, he has hit .396 with a .736 SLG. He has been one of the hottest hitters in baseball during that time. And more importantly, he looks like he is having fun out there. One of the things that you notice is he does not seem to be as frustrated about bad calls. In all honesty, he looks like the McCutchen of old. Which makes me very happy. I missed watching him hit.
The Pirates Odd Position
Right now the Pirates are 33-40. They are six games behind the Brewers. They are 13 games out of the wild card. At this point it looks like the WC is out of reach, but the division is not. They have a three game series with the Cardinals, then take on the Rays, Giants, and Phillies. If they can win those series and hopefully have the Brewers and Cubs also not win, then they are right in the thick of things for the division. It does not seem like the Cubs are going to pull away, they are definitely having some issues. So, does that mean the Pirates should go for it? I am not advocating becoming buyers or anything. Maybe pick up a decent reliever to help bolster the bullpen. But a few weeks ago, I thought they should be sellers. I seriously felt like they should trade Gerrit Cole & Tony Watson to the Astros. I was all for trading McCutchen to the Nationals (especially when he was terrible and Adam Eaton went down with an injury).
Now though, I am not so sure. Do the Pirates have the talent to win the World Series? Probably not. If they win the division though, it is no longer just the one game series. And in the playoffs, all that really matters is who gets hot at what time. Maybe the Buccos get lucky and Taillon/Cole/Nova dominate, guess what? You win the first round. You can look at a bunch of examples of teams who just caught fire at the end. But you have to get to the playoffs first.
However, if Andrew McCutchen is seriously back, then do the Pirates need to trade him when he is value is at it's peak? Will they get maximum return if they trade him in July? Do they look at it and say "well Marte will be back, he can take Cutch's spot in the outfield and Frazier/Osuna/Jaso have played well enough out there for us to stay competitive." I think you have to forget Meadows for the time being, since he does not seem to be ready. This is a tough question. Personally, I say keep McCutchen. If you truly believe he is back, then he is worth having on the team. He has an option for next season, I would pick it up. Hell, maybe look to trade Marte or Polanco if you think Meadows is ready.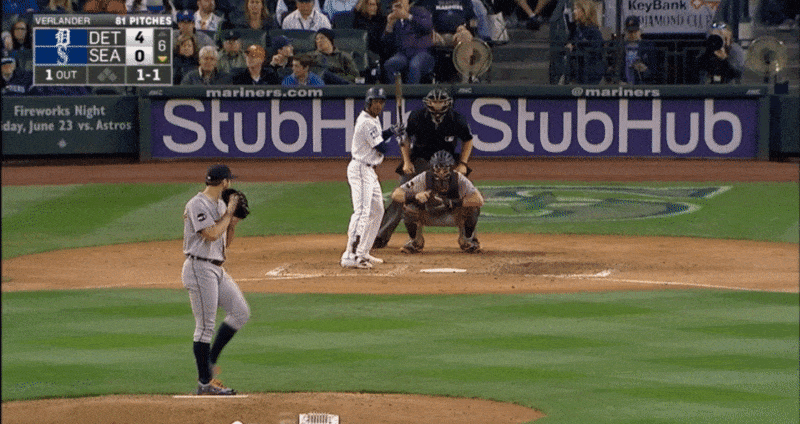 Verlander & Bunting
Is it acceptable to break up a perfect game by trying to bunt for a hit? For those that do not know what I am talking about, Justin Verlander had a perfect game going in the sixth inning, until Jarrod Dyson laid down a bunt for a hit. Naturally people have freaked out and called it bush league. The funny thing is that this sparked a rally and the Mariners scored three runs in the inning. I could understand if it was the bottom of the ninth and Nelson Cruz got up there and laid down a bunt. However, Dyson is a speedy guy, he has probably a few drag bunt hits under his belt. Hell, even Verlander said that there was nothing wrong with it. The fault should be on the Tigers defense. You have a speedster like Dyson up there, you should probably be thinking bunt, especially when no one has done anything at the plate. As I read somewhere, a perfect game happens because everything has to be perfect. Makes sense. You need to have perfect defense (you always see some crazy play that saved the day). The Tigers were not perfect. And they lost. So people should stop being so upset.
Bell vs. Swanson Pt. 2


It looks like Dansby Swanson is catching up to Josh Bell. The home runs continue to give Bell the edge though. Granted, none of that matters with Bellinger having sewn up ROY before the All-Star Break.