Look at Ryan's hitting numbers…those should have been good enough during most weeks to win against anyone. Except my team this week. Geez, my hitting was on fire. Luckily my pitching was just okay enough to help me eek out the victory.
Fantasy Stud
Here are George Springer's numbers this week:  12/3/9/2/.577/.586. That should be good enough to be my fantasy stud, right? Hell, look at Marcell Ozuna (4/1/11/0/.313/.333) and Eric Hosmer (5/1/4/0/.458/.500). Any other week, those three guys could be my best hitter. Not this week though. The honor goes to Jose Altuve. Nine runs, two home runs, twelve RBIs, two SBs, a .625 AVG, and an ungodly .667 OBP. Think about that for a second, 67% of the time this week, Altuve was on base.
Fantasy Dud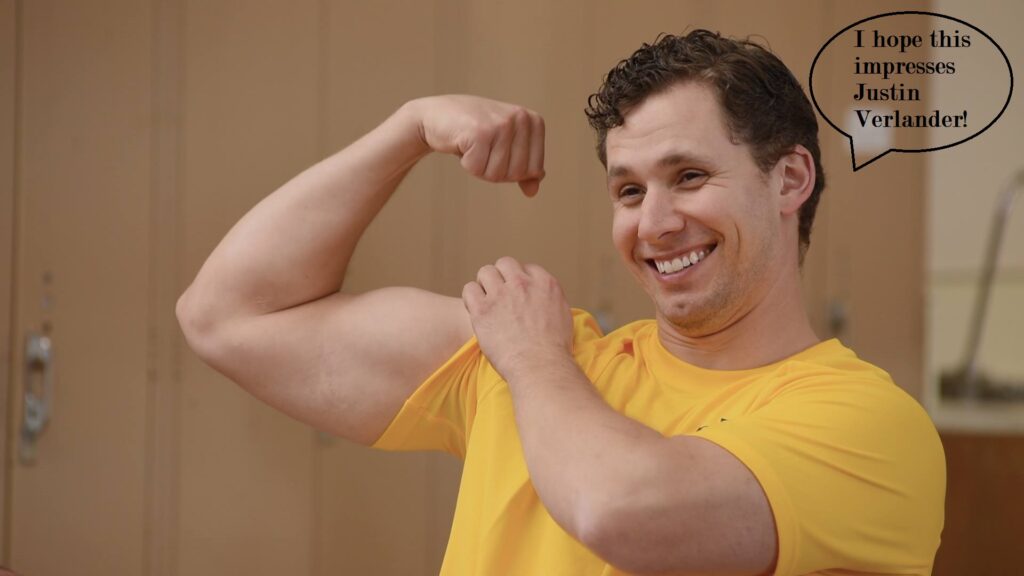 My team won. I beat Ryan. Normally that would be cause for a huge celebration, but this year it feels a bit hollow. Now, I know that Ryan will say that he is busy and not paying as much attention to baseball this year (I mean, raising a kid is not time consuming at all, right Offord, Pat, Dustin, Gideon, Sean, and Adam2?). It was also Ryan's birthday a few days ago and I feel like it is time to celebrate. Ryan has an extreme man-crush on Verlander. Borders on unhealthy. So yeah, Ryan is the fantasy dud this week. He needs to get his act together if he wants to make the playoffs.
League Results
Matt 8 Lindsey 4
Pat 8 Sean 4
Offord 8 Adam2 4
Gideon 6 James 5
Justin 8 Dustin 3
Nothing worse than winning, but dropping in the standings.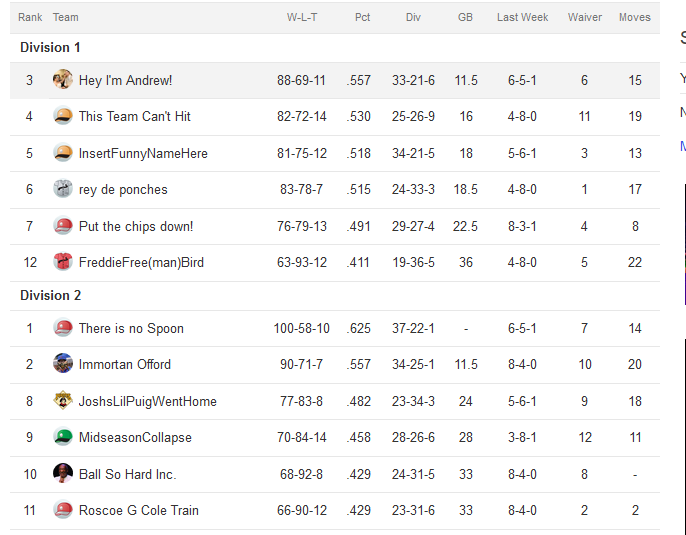 Offord must have the tie-breaker (better division record or is it head-to-head?). Does not look like there were too many changes, except Ryan and Jason swapping spots. Because of the All Star Break, week 15 is two weeks long. Next week I will try to do one of my mid-season reviews. As far as matchups, here is nice list:
Josh vs. Pat
Matt vs. Jason
Sean vs. Gideon
Offord vs. Lindsey
James vs. Dustin
Ryan vs. Adam2