Alright! Fantasy baseball is back. I apologize for not getting to that mid-season recap, who has time nowadays? Not this guy, that is for sure. But yeah, fantasy baseball picks back up and what a way to start the unofficial second half (I mean, the mid-season would technically be a few weeks ago); with a huge victory over Pat. Great to see my hitting stayed hot and even my pitching performed adequately well.
Fantasy Stud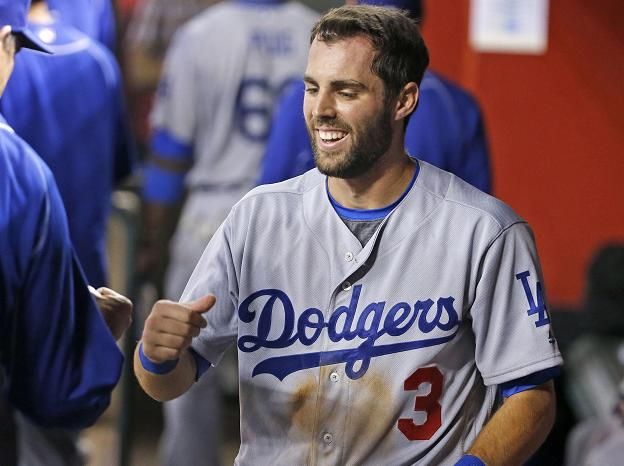 This one is pretty easy…Chris Taylor. I know, some of you just said "who?" He plays for the Dodgers, he has eligibility for like every position (I use him at shortstop). I picked him up back in June after I traded Elvis Andrus. He has been pretty great for me since that point. In just 33 games, he has scored 21 runs, hit 4 HRs, stole 5 bases, and knocked in fifteen. All while batting .310 with a .355 OBP. I would say he is having a breakout year. And how good was he during this past week? 8/2/5/1/.500/.514. Damn, those are Jose Altuve numbers.
Fantasy Dud
Darren O'Day. Yikes man! A 13.50 ERA and a 2.10 WHIP. I do not ask too much from middle relievers, just pick up some holds and help keep my ERA/WHIP down (that way I can add starters with slightly higher rate stats). However, once you start actively hurting those numbers, then it is time to go!
League Results
Matt 8 Jason 4
Sean 8 Gideon 4
Lindsey 9 Offord 2
James 8 Dustin 3
Adam2 7 Ryan 4
Talk about the perfect storm! Gideon & Offord lose. I have a big win. Know what that means? I am back in second place and only 5.5 games behind Gideon. Sean is in third, then Offord, James, and Adam2. Only three games separates Sean and Adam2, so I expect things to flip around a few more times. Next we have Jason & Ryan. They are pretty far behind, but not totally out of it yet. Finally we have Dustin, Matt, Lindsey, and Pat. They are out of it. Sorry to say, but it would take a miracle to make the playoffs. I would start thinking of who you want to keep for next season…
This week I take on Adam2, which definitely has some major implications. Lindsey has the chance to knock Jason from that just out of it bubble to the realm of losers. Another big matchup is Sean & James. Elsewhere we have Gideon/Pat, Dustin/Matt, and Offord/Ryan (I would hype this up…but Ryan sucks this season).
Here is a cover of "Sweet Home Alabama." It is…not terrible.