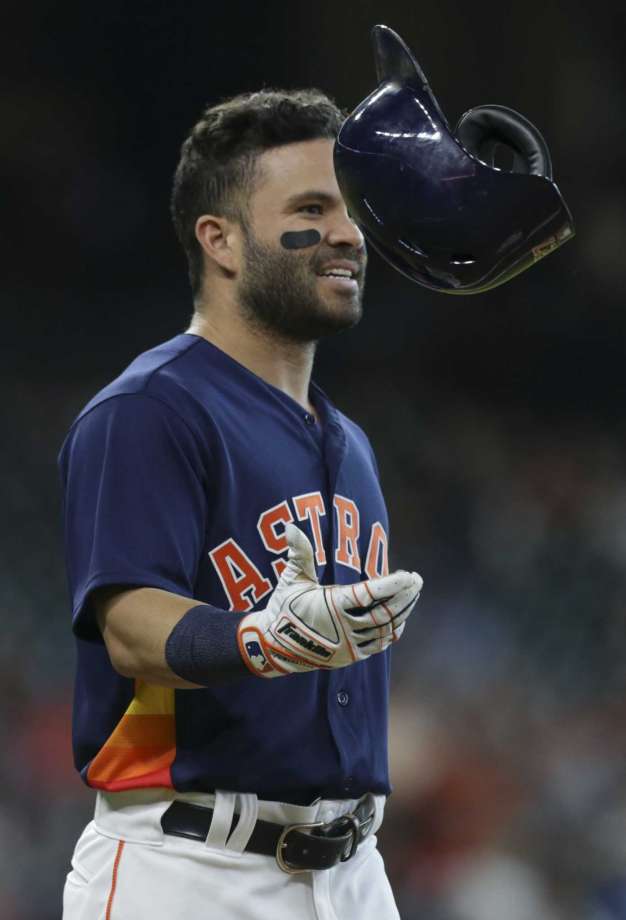 I was slightly worried going into the weekend, it was pretty close and Adam2 may have been ahead at some point (maybe Thursday?). Fortunately, I had a strong weekend, and my hitting continues to carry my team (so weird to say that).
Fantasy Stud
It is obviously Jose Altuve again. He hit .500 with a .520 OBP. He scored six times and knocked in three. The guy is unbelievable. For the month of July he is hitting .484/.524. That is 46 hits, 22 runs, 19 RBIs. He has a 1.261 OPS. I mean, think about that for a second. He has 46 hits…in 22 games! Francisco Cervelli has 61 hits this season, in 71 games. They joked during the Pirates game the other day because he was hitting over .500 for the month, but he went 1-4 that night and it was a bad game for him. My other stud this week was Hosmer, two stolen bases for a first baseman is always awesome. Plus he hit .393/.414 with eight runs scored and knocked in, along with a home run. Also a quick nod to Greg Holland, he was on paternity leave this week (congrats!), but still managed to come back and pick up two saves.
Fantasy Dud
No one really. I had a few guys that had a rough week, but they still contributed enough that I would not consider them duds.
League Results
Dustin 7 Matt 4
James 8 Sean 2
Ryan 8 Offord 4
Jason 7 Lindsey 3
Gideon 9 Pat 3
Well Gideon stays ahead of me in the standings and managed to gain some ground. After me it goes James, Offord, Sean, and Adam2. Only six games separates them. After that we have Jason, Ryan, Dustin, Matt, Lindsey, and Pat. Ryan has a long shot at making the playoffs, he is only five games behind Adam2. However, not sure what his thinking was with that recent trade (Giancarlo Stanton & Miguel Cabrera for Yu Darvish & Dustin Pedroia). I would actually like to hear his thoughts.
This week I take on Gideon. No other matchup matters. A win for me would most likely keep me in second place (unless it was a huge win), but this could be a preview of the finals and I would like to go into that knowing that I beat him twice.
Okay, there are some other matches this week: Lindsey/Ryan, Matt/James, Sean/Dustin, Offord/Jason, and Pat/Adam2.