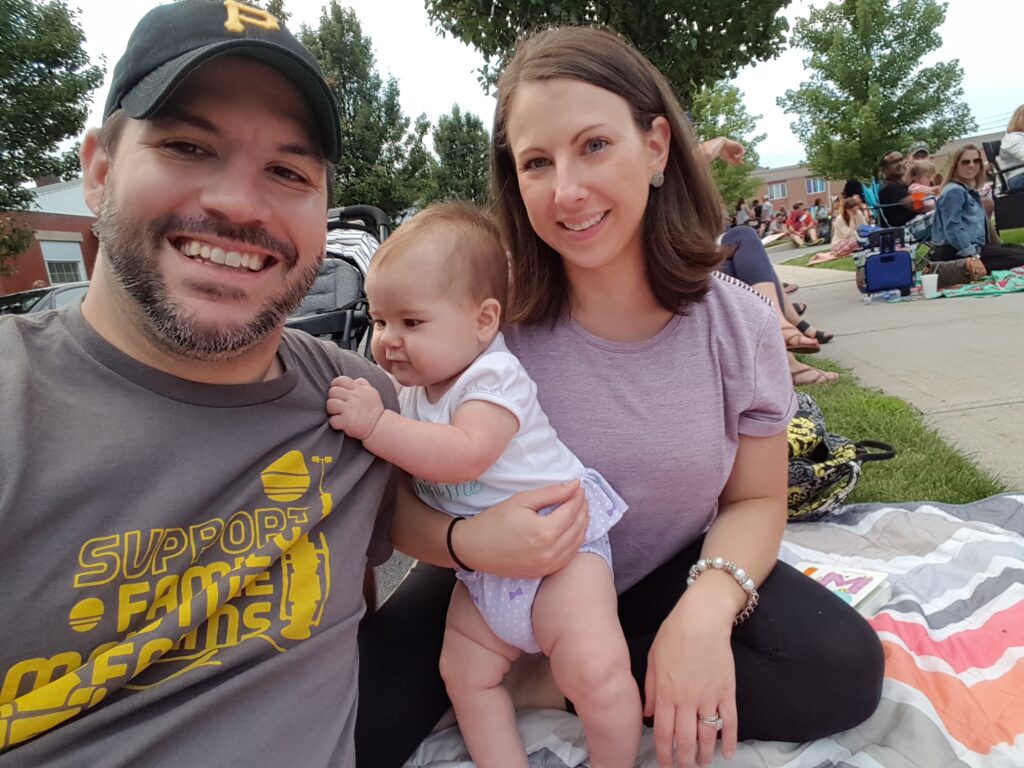 I had a great weekend. I do not get the chance to say that often enough since I work most weekends.
Friday night we met up with Adam, Kayla, and Emelyn at Everyday's Gourmet. We had a nice meal, then went over to the Concert in the Park. Lindsey & Kayla went to school with the two girls performing. They were pretty good. It is funny because Payton was a bit tired and fell asleep during the music. This was the second time we took her somewhere that had live music and she fell asleep (she definitely takes after mommy).
We came home, put Payton to bed, watched Bill Maher (well I did, Lindsey probably fell asleep) and then we went to bed. The goal was to get up at 7:00 a.m. and head to the Ligonier Farmer's Market, since we had not been there at all this year. After that we would head to Greendance Winery to enjoy some live music, food, and probably a little wine.
Unfortunately, getting up at 4:45 for 8 straight days for me (and four straight for Lindsey) must have exhausted us a bit more than we thought. We slept until 8:00 and did not leave the house until almost 10.
Some of you are probably about to say "how did it take almost two hours to get ready?" Well, having a kid just adds an hour to everything. By the time you pack everything you will need for the day, then feed her, change her, get yourself ready, take Samson out…it is easy to go "damn, that took two hours."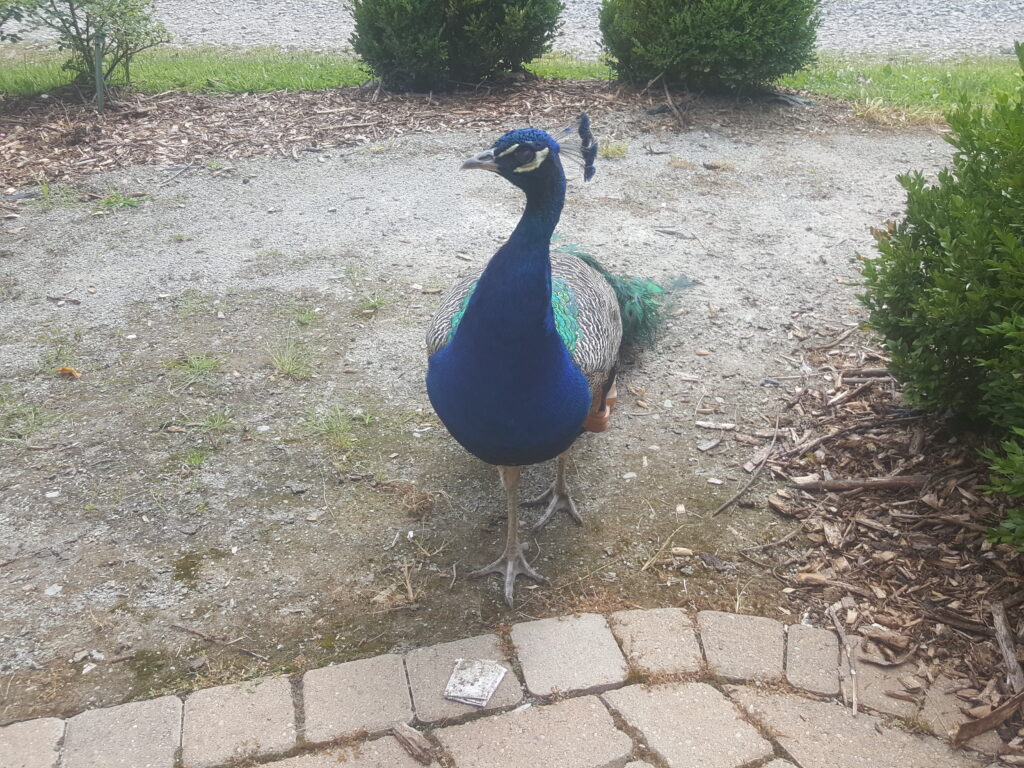 We realized it would be stupid to get to Ligonier after 11 and then immediately have to feed Payton (she normally eats her breakfast around 10-10:30, after having a bottle as soon as she wakes up–although we are going to be switching some of that around, but at the moment that is how we do it). Then we would only have like 30 minutes to enjoy the market. So we decided to skip that and just head to the winery. We stopped at Valley Dairy for breakfast and the chance to feed our kid.
It was still a little early to head to the winery, so we just went to Greensburg. Obviously there is always stuff to buy at a store or two. We hit up Carter's and Target. You know, for years I would go shopping at places and never sign up for the reward deals. I always thought you had to be a sucker for that stuff. I mean, yeah you save some money, but they just want you to keep coming back so they keep giving you these great coupons. I wondered who could possibly fall for that…then I met Lindsey. She bought a ton of Fall stuff for Payton at Carter's, saved a ton of money because she had a 20% coupon plus like $20 in rewards or something. Now, a wise person might say "well, we should stop now while we are ahead." However, the cashier hands Lindsey her receipt and says "oh, you qualified for $10 in rewards that expire at the end of October and I believe you should be getting another 20% coupon in a few days." Lindsey lit up like a freakin' Christmas tree…her response: "can I use that online?" The cashier cheerfully told her that she could. And that is how we personally bought the CEO of Carter's a new speedboat.
Same sort of thing happens at Target. Although this time it is with a deal where if you spend $75 in baby stuff, you get a $15 Target Gift Card. She normally just buys a few of Payton's formulas when she sees those deals, but this Target only had one left. So she had to buy like 20 packs of food to make up for it. Plus some baby wipes and a pack of diapers…that we may/may not need. I know, I am being a bit unfair here. My wife actually is very good with our money. She does this stuff and it seems silly to me at first, but then I realize that she saved us in the long run. If she gets that $15 gift card every time, it only takes like two or three trips until she can just them all for one of the formulas (naturally my kid needs the most expensive kind). And it is not like the stuff she buys goes to waste. Who knew babies were so damn expensive? Oh…everyone knew that? Weird.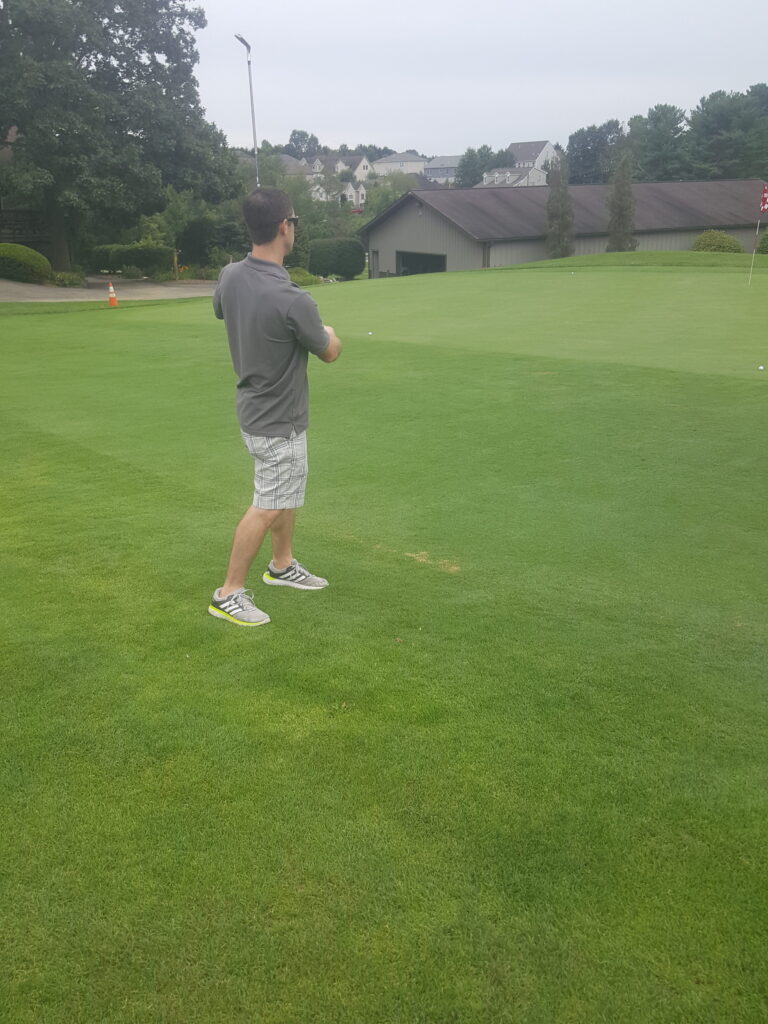 Anyways, we then get to the winery and buy a bottle of wine and found a table to chill at and enjoy the music. We bought some delicious chicken salad sandwiches (I LOVE WHEN CHICKEN SALAD HAS GRAPES IN IT!) and fed Payton her lunch. We stayed there a few hours and again, Payton fell asleep despite the music. One of the cool things is that the winery had a peacock. That was definitely not there when we got married.
It was just a fun day. Very relaxing. Before anyone asks…we split a bottle of wine (in a 3.5 hour time period) and each drank water after. We were quite fine for the drive home. We made it home, took Samson out, put Payton to bed, then watched television for a bit before just going to bed because we were tired.
Sunday was a bit different. Offord and I planned on going to see The Dark Tower at 4:00 near Murrysville. He jokingly said that we should go golfing before the movie. When I mentioned it to Lindsey one day, her response was "well why don't you?" So I text him back and said "hey man, if you are serious about golf, I am definitely down." A few texts later and we were going to play nine at a course right by the theater. We even got Jason to meet us there as well.
Jason beat us, but not by much. Offord and I tied, which probably means we both equally suck. Honestly though, who cares? We had fun. It was fantastic to get out and see old friends.I have not seen Offord since my wedding, but have probably sent him approximately 10,000 texts about baseball, Dark Tower, Game of Thrones, and kid stuff. Hopefully we can all get together more often than once every two years, hopefully sometime Ryan will join up too.
After golf we went to see the movie. Now, I have already written about how much I disliked it. I am pretty sure Offord felt the same way. When we left the movie, we both were just like "meh, it was a movie. It was okay." However, during my drive home, I really stewed over how much I did not like the direction they took. Probably why I came home and decided to write my thoughts about it then. Regardless, it was still fun to go to the movies with someone. I love going to the movies. I usually go alone. It is always more fun to go with a friend.
Sunday ended with an incredible episode of Game of Thrones, then Last Week Tonight. Once that was over, I was pretty much beat and needed to go to bed. I woke up Monday morning, realized that I need a job where I can just do all of those things I did all weekend. So basically, I need to hit the lottery and retire.
In case you were worried, I have plenty more pictures of this amazing weekend. Enjoy!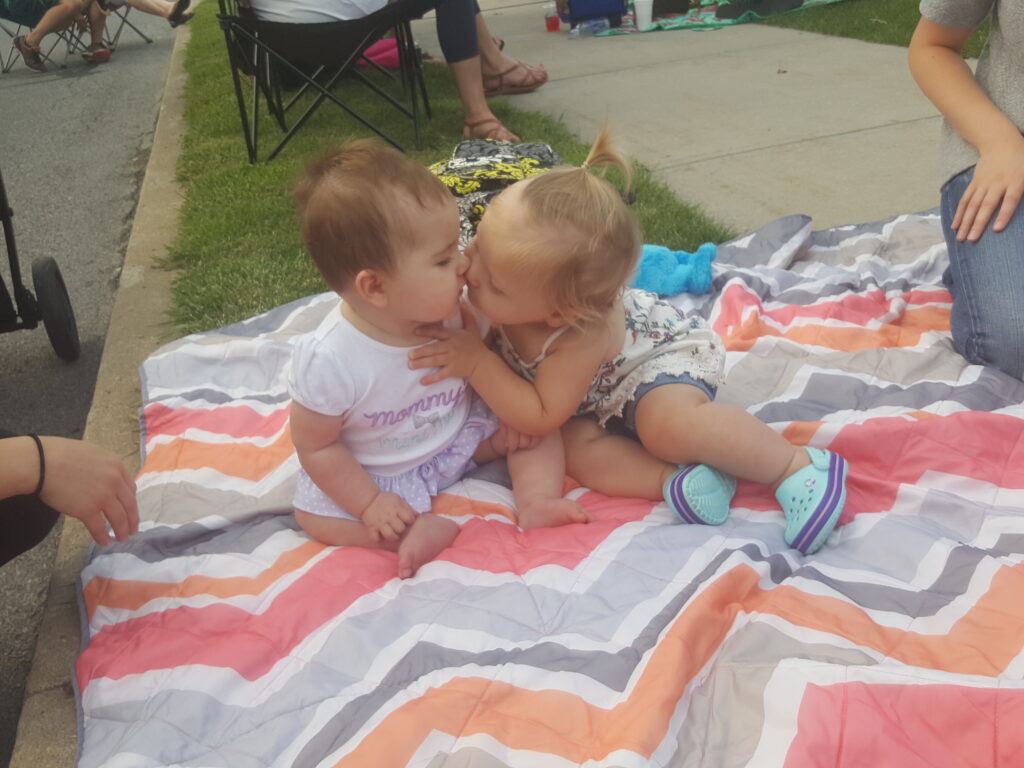 Emelyn is always so excited to see Payton! She loves her cousin and wants to hug & kiss her.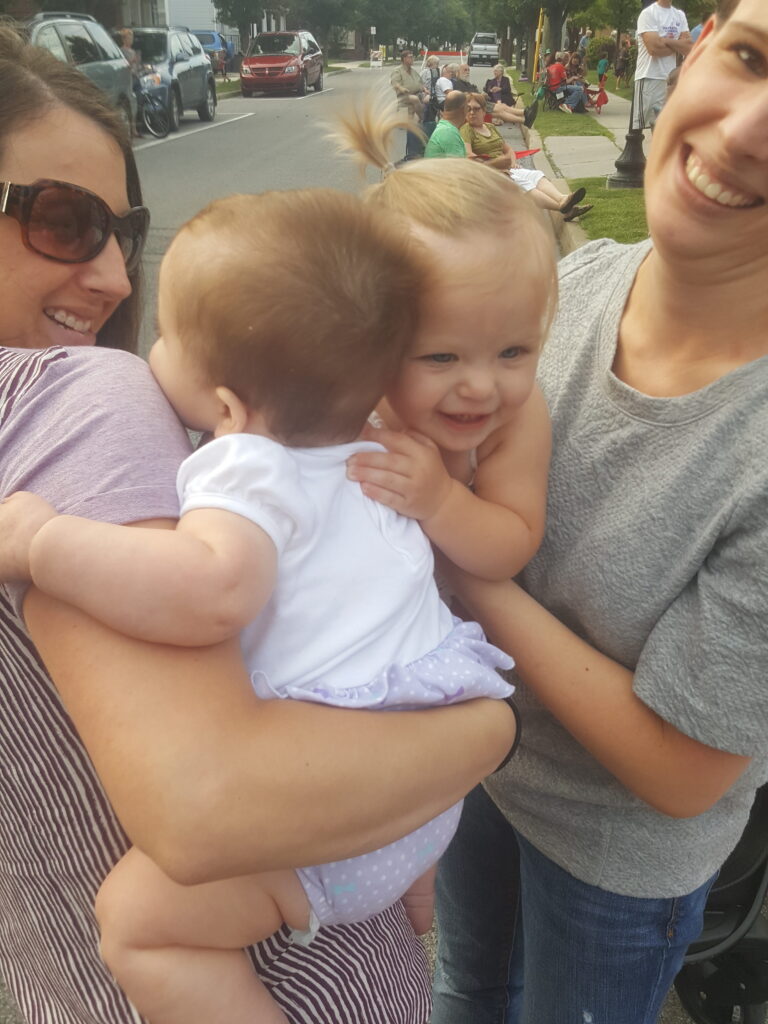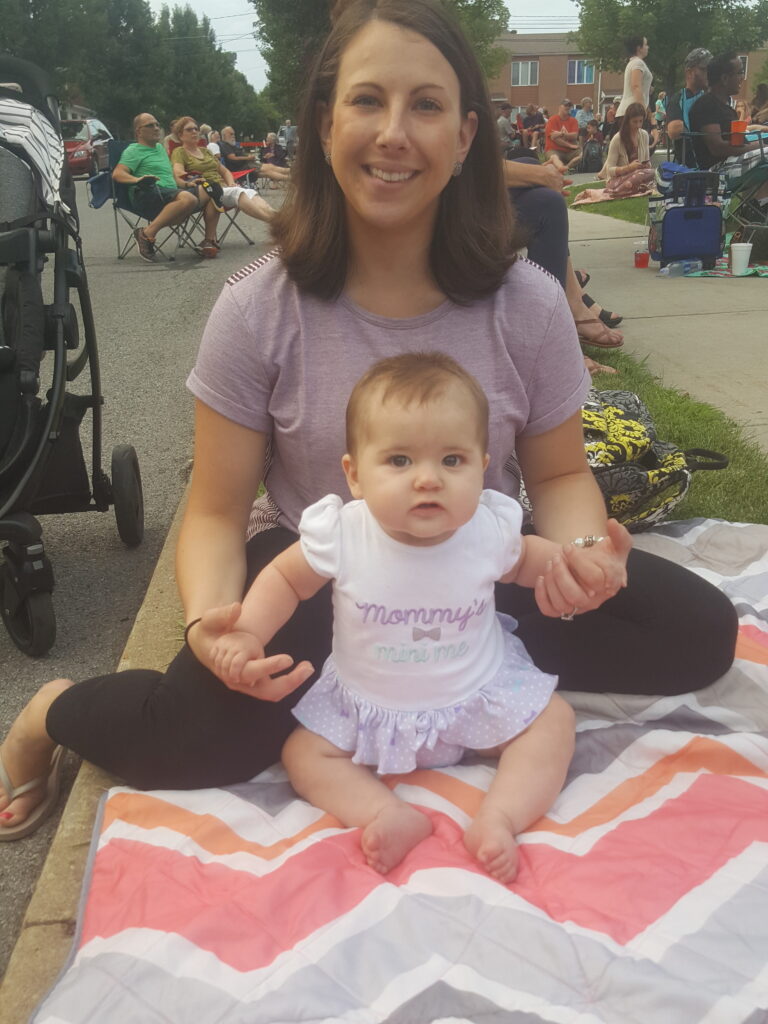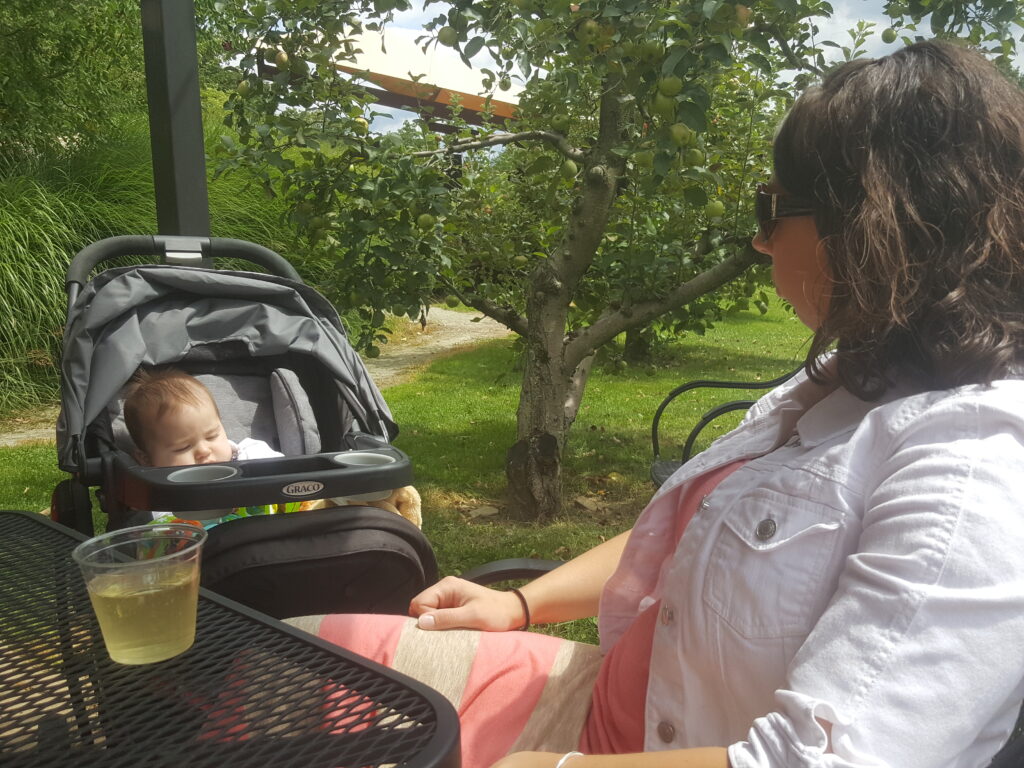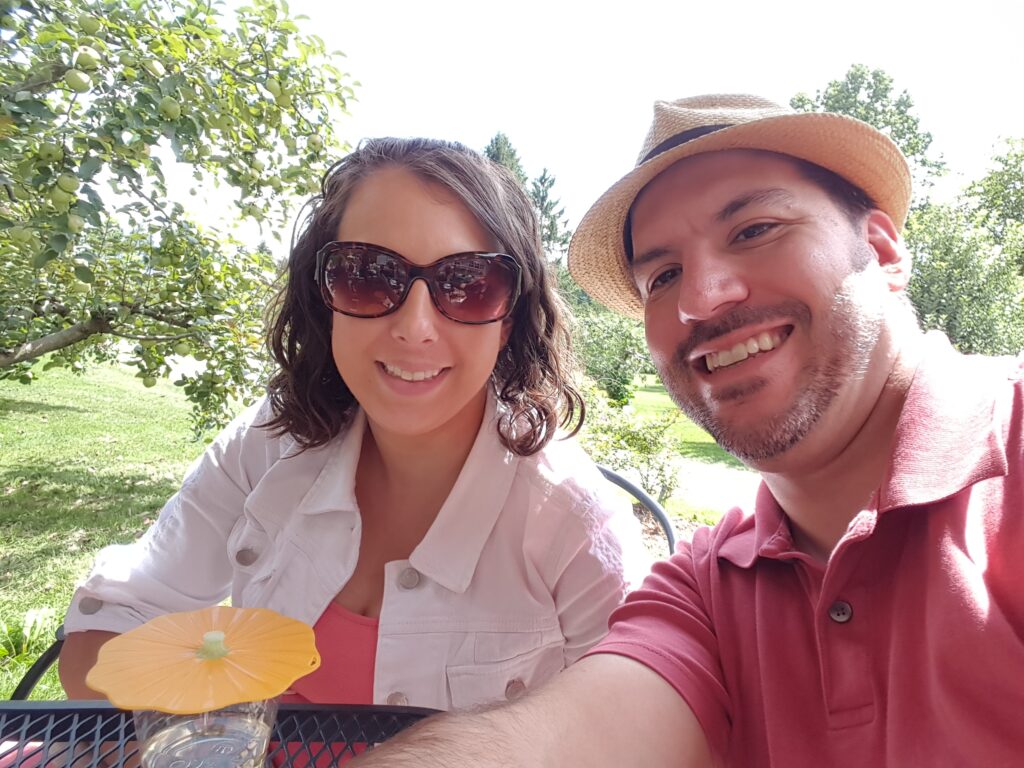 I am waiting for Offord to make fun of me for my hat…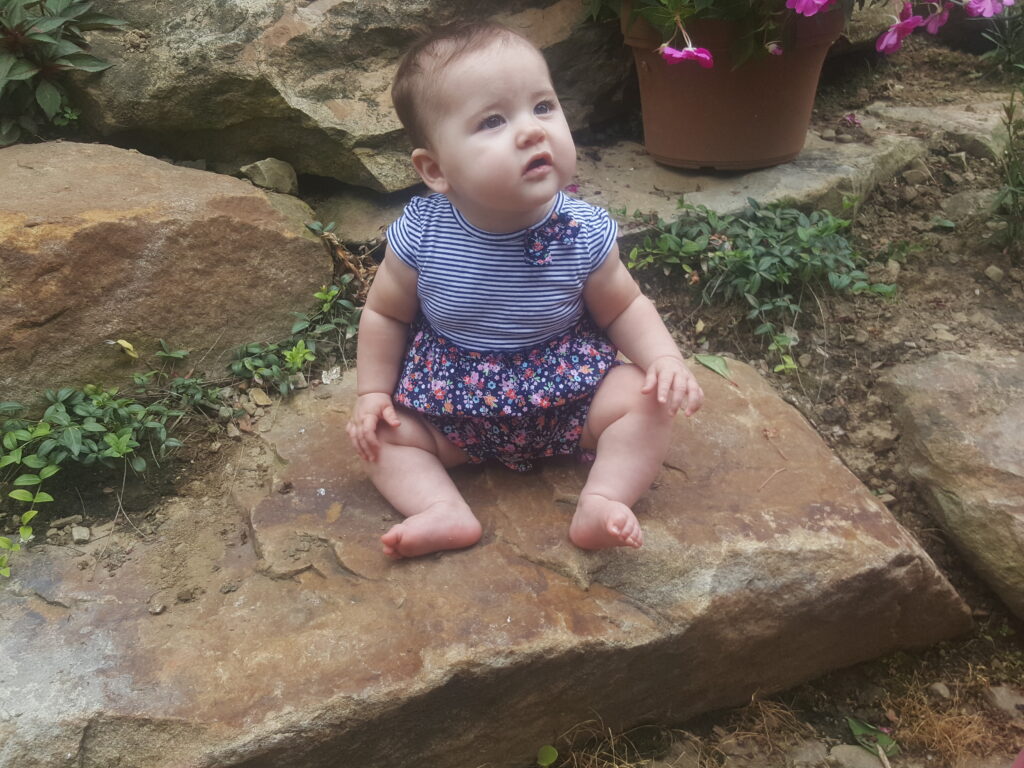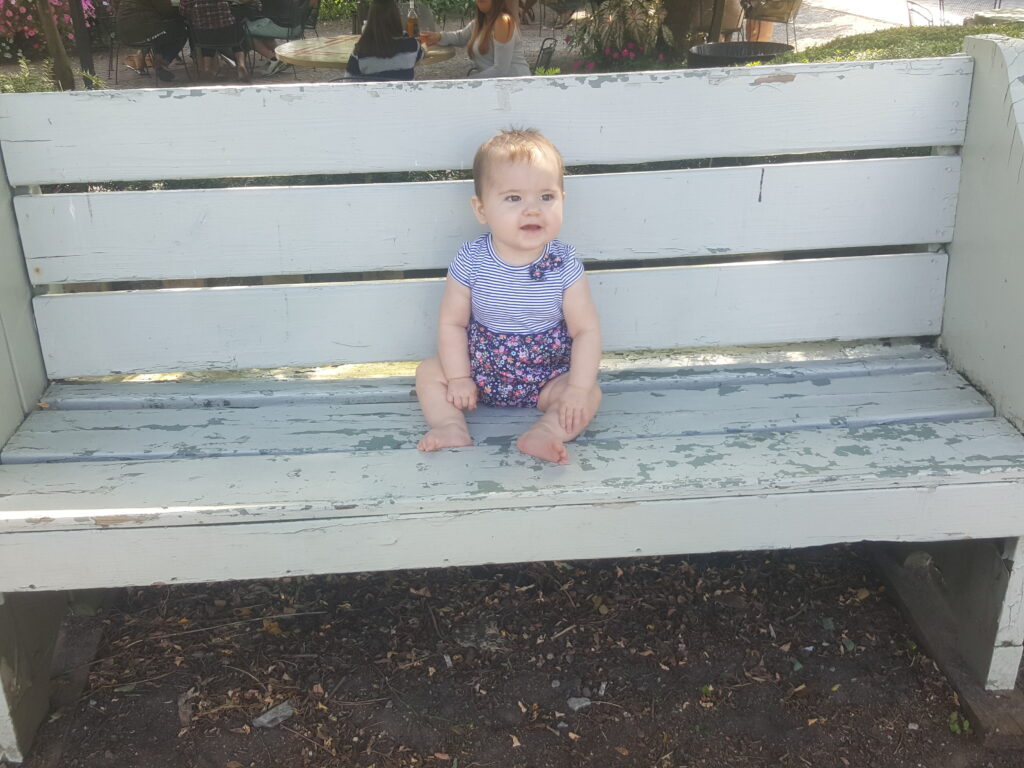 This is the same bench where some of our wedding photos were taken. Such as this one…
Although Payton is not nearly as heavy as me…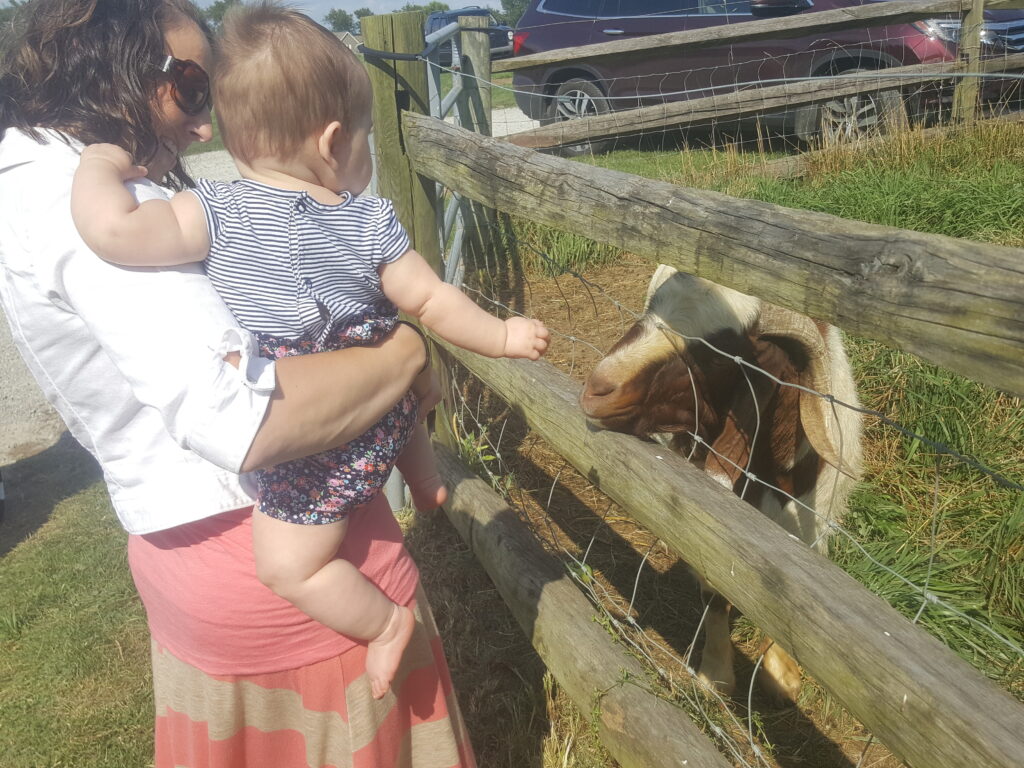 And finally, we have some pictures of Jason hitting a three-wood out of the rough. Needless to say it did not go as he planned…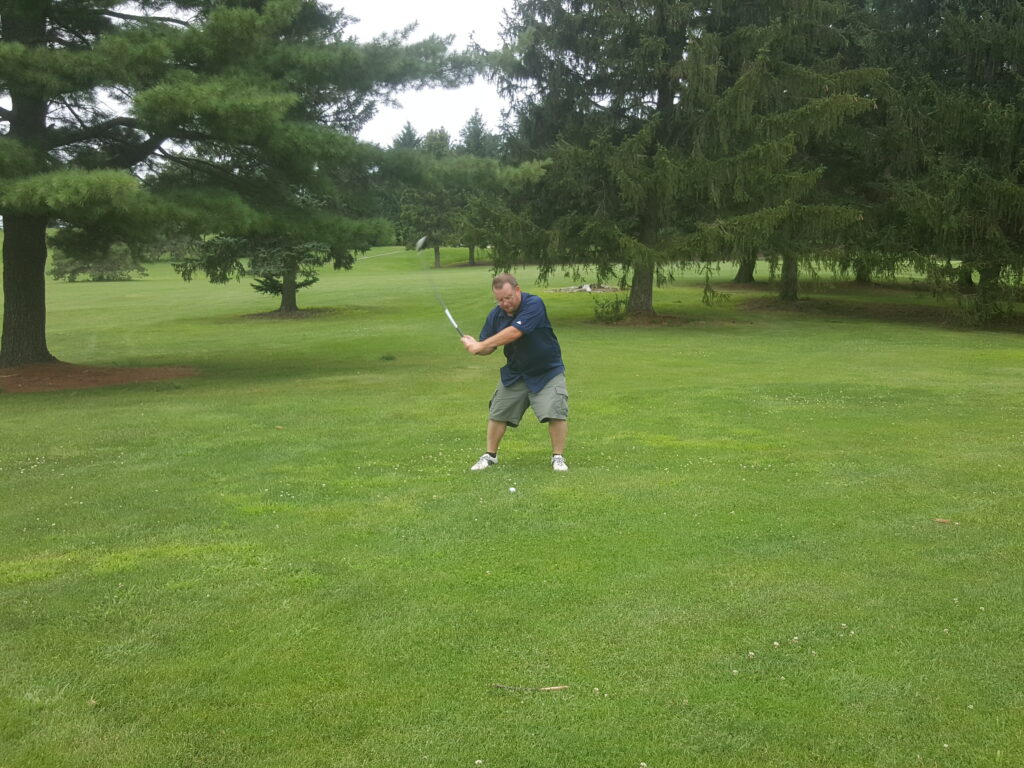 I just love the look on his face and just how much his shaft (hahahaha) is bending…
And finally, did I mention that Payton is seven months old? And Samson looks dapper in a bow-tie?