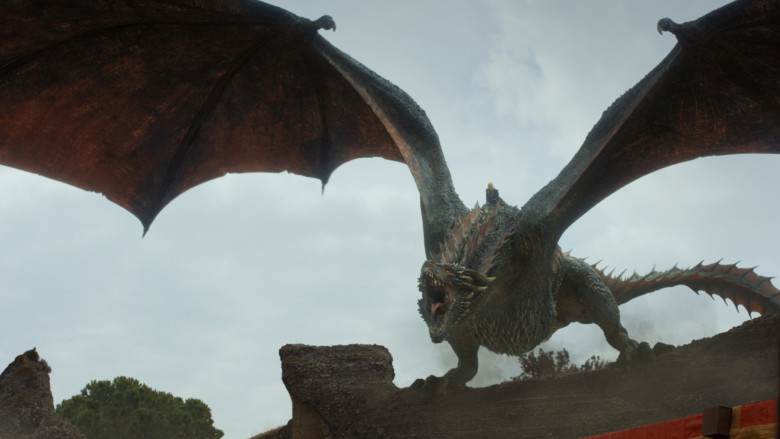 I will start every one of these posts off with this warning about spoilers. There will be plenty of spoilers. Seriously, if you have not watched the episode, do not read this post. I will also be mentioning stuff from the books. These are not straight up recaps of episodes, nor are they reviews. I will just mention the stuff I liked/disliked and probably give some opinions about what could happen next.
TENSE! That is the best way to describe the season finale. I honestly thought it might be a bit of a letdown after last week's episode. I figured watching a bunch of people sit around discussing a truce and attack on the undead would be pretty boring. However, this show found a way to amp up the tension. The opening was fantastic. The music of the Unsullied/Daenerys, seeing her entire army outside of King's Landing, then Bronn ordering me barrels of pitch. The long walk to the dragon pit, with a few nice reunions. It was fantastic.
Here are the things I loved…
-The meeting was great. The little jibes at all sides ("we have been waiting for awhile" Daenerys–"my bad"). The wight attacking and scaring the shit out of everyone. I was a bit surprised by Euron's quick exit, but then it all made sense when Cersei said he was going for the Golden Company (more on that later). I definitely liked how Cersei tried to manipulate the situation and not have Jon fight with Daenerys. And I loved Jon's little speech about how oaths have to mean something or the words will lose meaning.
-My heart was pounding when Tyrion went to see Cersei. I thought for sure that was going to be his demise. I really have been missing those passionate speeches from Tyrion and I was afraid that he had convinced her and she would just say "do it Ser Gregor!" And the Mountain would just cleave him in half (would that make him a quarter-man?). However, they have a discussion and Cersei comes back and agrees to send troops to the North and have a truce.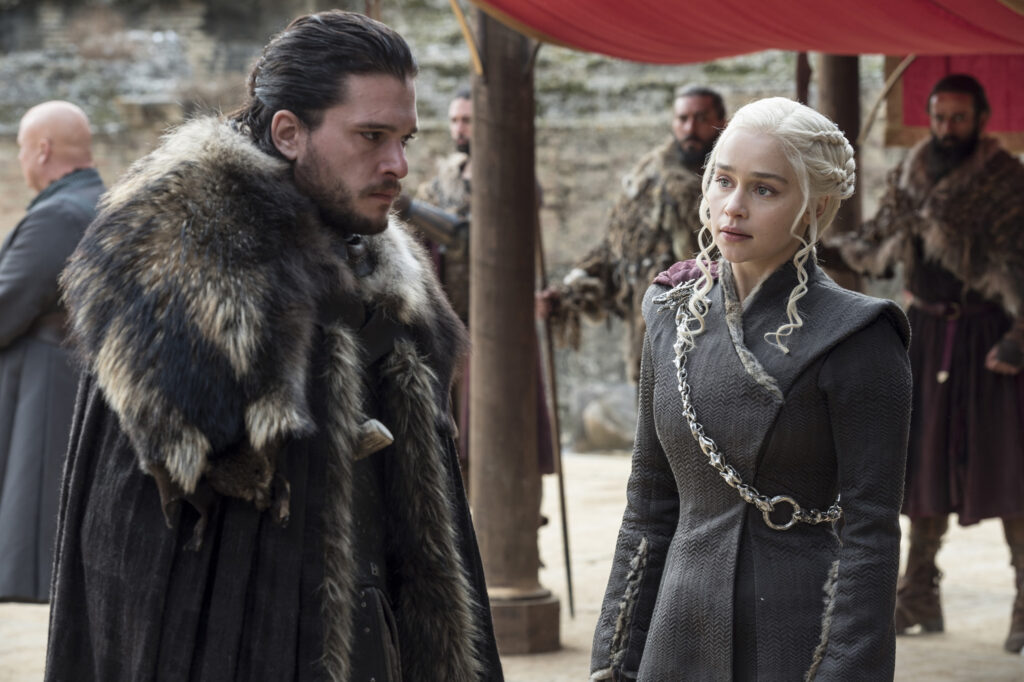 -"Has it occurred to you that she might not be a reliable source of information?" You mean during the past however many years this show takes place in Westerosi time, Daenerys never went to a doctor to get a second opinion? Meereen did not have any kind of OBGYN practice?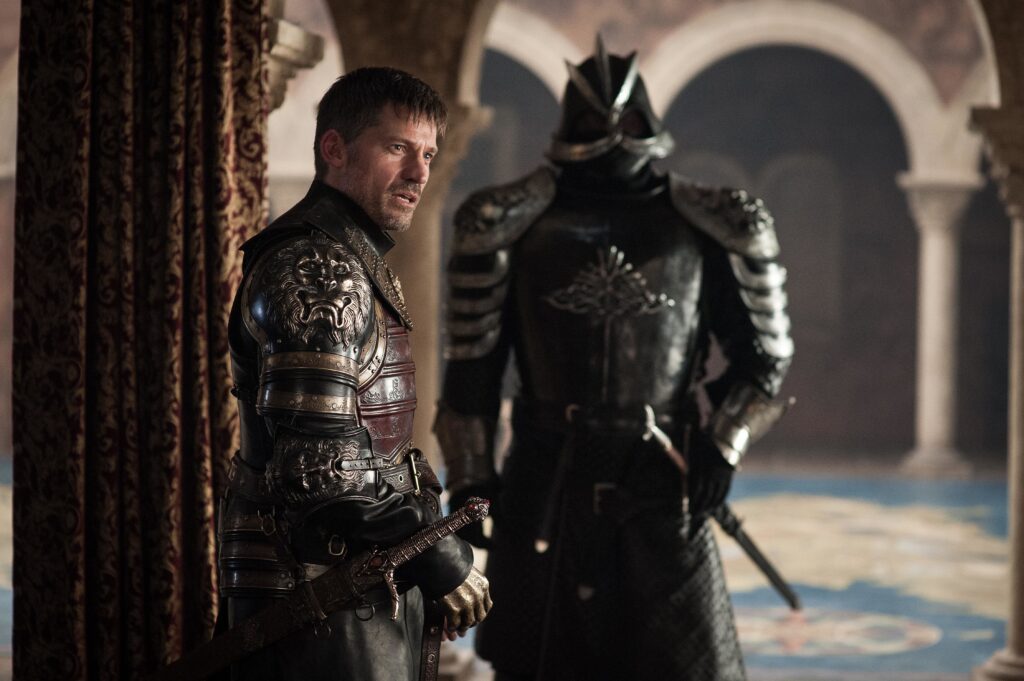 -I definitely thought Sansa was fully falling under Littlefinger's spell. The look on his face during the trial when Sansa names him. He was close to talking his way out of it too, but then Bran spoke. He said something that only Littlefinger would know about and it definitely throws him off his game. He starts to stammer and he just looks guilty. Arya makes pretty short work of him too. I guess those theories about him being a Faceless Man are not true.
-When Theon confronted Jon, at first I was like "ugh, this is going to suck." But it was actually pretty sad. Then Jon ends it with the best line "why you still talking to me?" I now hope Theon succeeds in rescuing Yara. Nice little callback to when Theon makes his little speech before they fight Ramsay's men and his #2 knocks him out, the way that in this one he wins his fight and stands up and says "not for me, for Yara!" And all his men cheer, but this time, they are actually with him. Made me smile.
-Jaime stands up to Cersei, and I was expecting her to command Gregor to kill him. Jaime called her bluff though and now he is heading north…by himself. When the snow landed on his hand, I thought for sure we would see Viserion and the Night King soar overhead and blast King's Landing. Kind of a preemptive strike or something. Or the Night King showing off his new toy. However, I guess it was just to emphasize the point that "Winter is Here."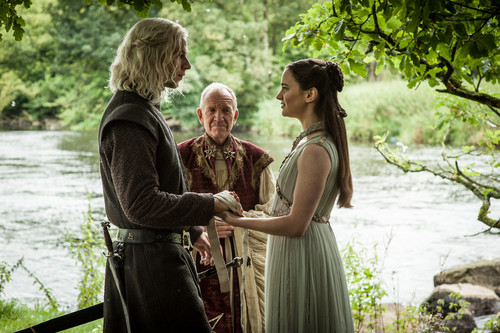 -Sam's reactions to Bran were probably the funniest things in the episode. "I become the three-eyed raven" Sam:  "ohhh…I don't know what that means." Also, when Bran says he remembers everything, Sam just has this expression of "oh, well ain't that nice." The big revelation is that Jon Snow is Rhaegar and Lyanna's son. Bran says that his last name should be Sand…but then Sam remembers that the High Septon married them. Bran watches the wedding and guess what? Bran and Sam put it all together, Jon Snow (actual name is Aegon Targaryen) is the rightful ruler of Westeros! You know, the thing that many of us have suspected from the beginning (at least those of us who read the books).
-During this revelation…well Jon and Daenerys get it on. It was very passionate (his super fire-wight sperm is going to impregnate Daenerys) and tasteful. And now everyone is freaking out about the incest issue. Get over it. Targaryen's keep it in the family. It is a world with dragons and undead superbeings. Maybe genetics work differently (probably not). Why was Tyrion so upset about the coupling? My guess is that he made some deal with Cersei. Maybe if she had a son, he would marry Daenerys, and if he she had a daughter, she would marry Jon Snow? Or maybe he is supposed to keep Jon Snow out of the war once the Great War is over, but seeing them together just means they will solidify their alliance. I have no clue. If there was some deal with Cersei, then it should be null & void once she betrays them, right? Unless Tyrion is in on it (I do not buy that for a second).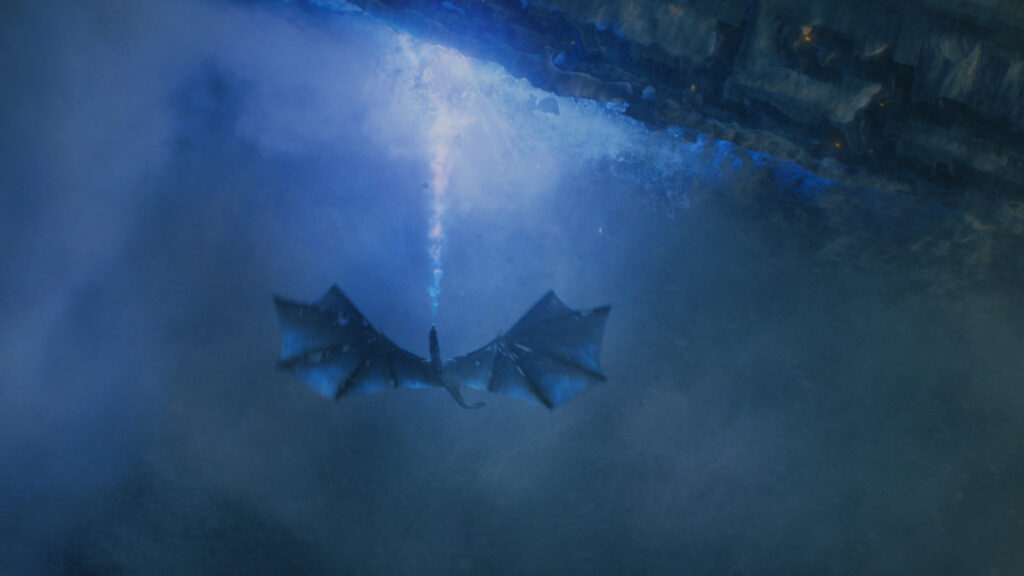 -The final scene though. The entire episode was amazing and then we get to Eastwatch and that makes it even better. The wights arrive (seriously, how slow does that army move? they have been marching for seven seasons and just got to the Wall…it will take 500 years to get to King's Landing, Cersei is probably safe) and then we see Viserion and the Night King. The undead dragon unleashes a blue flame (or is it an ice blast?). Maybe it was an ice blast…anyways, it destroys that section of the Wall and the wights & White Walkers can march through. First major question: did Beric & Tormund survive? I hope so. Offord has a good theory…Beric survives and shows up when Jon and the Night King are battling, Beric ignites Jon's sword and that is what kills the Night King. Good theory. Definitely explains why they chose to keep Beric around.
Next question: where do all the wights come from? Tyrion says that King's Landing has a million people, to which Jon replies "that is more than the entire North." The Night King has 100,000+ wights. Mance had…40,000 wildlings, right? How many people were living north of the Wall? Definitely not that many, so that means the Night King and his White Walkers can actually summon any dead (which we saw when Bran, Meera, Jojen, and Hodor were saved by the Children of the Forest). Basically, they just need to pop over to any cemetery and raise all the skeletons, right? So…why doesn't the Night King just fly south, and start raising small armies wherever there is a graveyard? Allow them to cause havoc all of over Westeros, while his army SLOWLY heads south. I mean, I am not trying to tell the guy how to do his job, but c'mon…it makes sense. Unless his magical powers do not work that way (but we have never been given any inkling about his abilities, so they can be anything the show needs).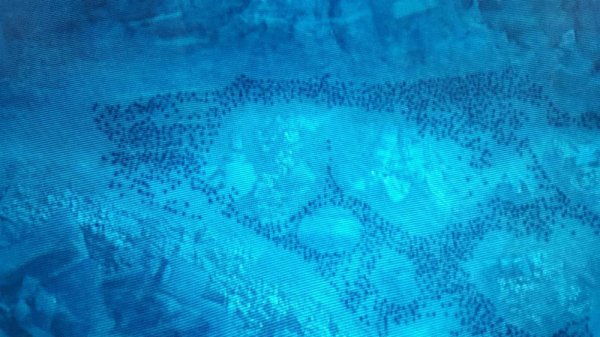 -Okay, I keep hearing people complain about Jon's birth name: Aegon Targaryen. Considering that Rhaegar's first son was already named Aegon. However, maybe Lyanna heard that the Mountain killed Rhaegar's other kids and wanted to keep that name alive (especially since it is a powerful name for the Targaryen family). She gave birth well after the war was over. The showdown at the Tower of Joy happened months after Robert sacked King's Landing.
-Also, for those that are wondering…I do not believe the Night King's army formed the Stark sigil (direwolf) during one of the final scenes. My brother sent me a thing about it (confirming that the Night King was once a Stark!). However, why would he have his army do that? It might make sense if they were marching on Winterfell and Jon was riding a dragon to see it. I guess it could be for Bran's ravens? I don't know, it just seems weird. Plus, when I look at it, I see a fish. So maybe the Night King was an ancestor of Hoster Tully. Honestly, I think we have a case of pareidolia. Or the CGI team wanted to have some fun. But, I do not think it means anything.
-Speaking of CGI. Did anyone count the Unsullied? I tried to do a quick count…Daenerys is supposed to have 8000, right? Sometimes I get annoyed by how much they overdo the numbers when it comes to CGI (watch LOTR sometime and count the numbers in the armies, especially after someone says "we have 2000 men."). The Unsullied are in a formation like this, 14 across and it looks five deep (I guess that is a company?) and there are three of those (a division?), then three of those (column?) and it looks to go about 13 columns…so it looks like this:
14×5 14×5 14×5 14×5 14×5 14×5 14×5 14×5 14×5 14×5 14×5 14×5 14×5
14×5 14×5 14×5 14×5 14×5 14×5 14×5 14×5 14×5 14×5 14×5 14×5 14×5
14×5 14×5 14×5 14×5 14×5 14×5 14×5 14×5 14×5 14×5 14×5 14×5 14×5
14×5 14×5 14×5 14×5 14×5 14×5 14×5 14×5 14×5 14×5 14×5 14×5 14×5
14×5 14×5 14×5 14×5 14×5 14×5 14×5 14×5 14×5 14×5 14×5 14×5 14×5
14×5 14×5 14×5 14×5 14×5 14×5 14×5 14×5 14×5 14×5 14×5 14×5 14×5
14×5 14×5 14×5 14×5 14×5 14×5 14×5 14×5 14×5 14×5 14×5 14×5 14×5
14×5 14×5 14×5 14×5 14×5 14×5 14×5 14×5 14×5 14×5 14×5 14×5 14×5
14×5 14×5 14×5 14×5 14×5 14×5 14×5 14×5 14×5 14×5 14×5 14×5 14×5
How many Unsullied does that give you? 8190. Great job CGI team! I trust that the Dothraki are appropriately numbered as well. Also, I apologize if my Unsullied division names are wrong.
-And finally, we come to the Golden Company. I mentioned in an earlier post that the Golden Company were once formed after the Bloodfyre rebellion was put down and their leader was a Targaryen bastard or something. In the books, Jon Connington is one of them and they fight with Aegon (yeah, in the books, baby Aegon supposedly survived and was taken east). I wonder if they will still have a connection and once they see the dragons, will they turn on Cersei and the Lannister army. OR will they arrive in Westeros and Cersei wil greet their leader, who will turn out to be Daario. He will have gotten bored with ruling Meereen and will have heard tales of Cersei trying to buy the Golden Company…so he goes and joins up, then challenges their leader…and boom. He helps Daenerys one last time, but dies during the battle so there is no awkward "oh hey Daario, this is my new boyfriend, Jon Snow. Umm, thanks for the rescue."
Okay, I have written way too much. And it looks like there will be plenty of time to write more. I hear the final season may not come until 2019. Yikes! Which will come first? The final season or The Winds of Winter? HAHAHA, I think we all know the answer to that question.