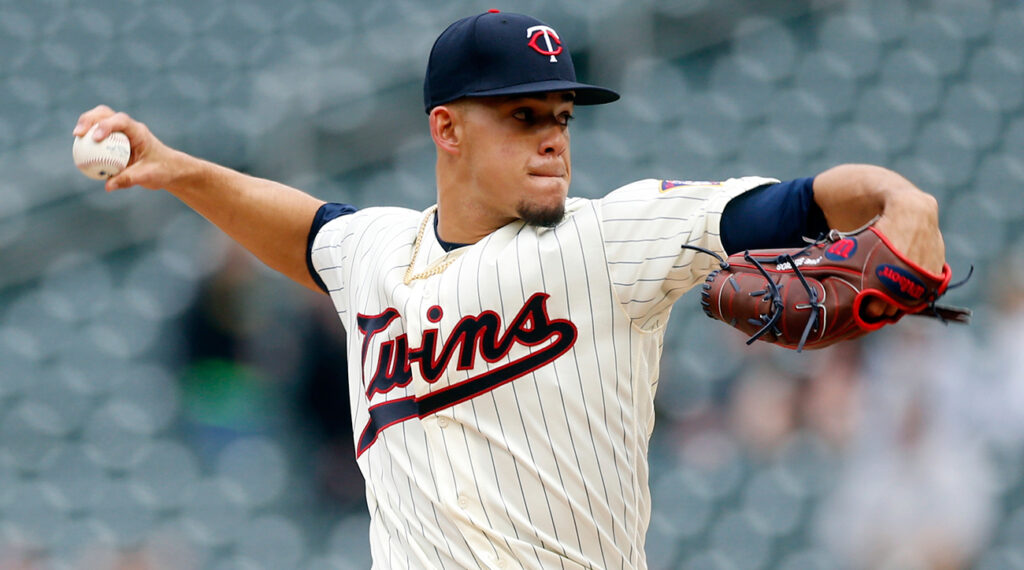 That was what I needed! Sorry James…okay, not really. I love destroying my friends. Seriously though, I needed a big win to move past Sean and I stepped up.
Fantasy Stud
Jose Berrios again with a great week! A win, eleven strikeouts, zero runs given up, and an excellent 0.71 WHIP (four hits and a walk over seven innings). I added him last year for his first start and it did not work for me, but this season has been great. Hopefully he can continue to improve and be a dominant ace year after year.
Fantasy Dud
Adam Ottavino. I think he has been the dud a few times. This is one of those cases where I hold on to a guy for way too long. One thing I want to improve upon next year is dropping guys when they lose usefulness. I need to do a better job of look at shorter period stats to see if they are on a cold-streak. Why suffer through it? Especially for a set-up guy? I could have dropped him a month or so ago and saved myself the trouble of a high ERA/WHIP and no holds. That is the only reason I have him! Well…no longer.
League Results
Matt 6 Ryan 4
Jason 10 Sean 2
Offord 11 Pat 0
Lindsey 9 Adam2 2
Gideon 11 Dustin 1
Thank you Jason! You defeated Sean and that allowed me to take over my second place spot. Also, Offord is now in third place and only three games behind me. Sean is in fourth and 2.5 games back of Offord. Ryan is in fifth place and that magical goal of fourth place is in sight…only seven behind Sean. James is in the final playoff spot, but Jason is only two games away, with Adam2 only four back as well. Lindsey is in 9th place and not mathematically eliminated. She is 9.5 behind James. Matt is one behind her, then Dustin a half game behind him. Pat…well he is out of it.
Want to know something crazy? My wife basically has no chance of making the playoffs because of the final week's schedule. This week she takes on James, which is great for her, since he is the person she would be trying to catch. She would just need to beat him 11-1 in order to have a better record. Unfortunately for her, the two people separating her from James actually play each other. The only way she could make the playoffs is if Adam2 beats Jason 3-0 (meaning they tied 9 categories). And Lindsey would have to win 12-0. That would put each of their winning percentages at .487 (after you round up). The tiebreaker is best record against each other and it looks like in that scenario, Adam2 would be your winner. He has a winning record against both of them, whereas Lindsey has a losing record against both, and Jason…well you can figure it out. Yes, I sat here and figured this all out on paper.
In other news, I take on Sean. I need a win to stay ahead of those guys and keep my first round bye. I am hoping Matt can yet again play spoiler, this week against Offord. Gideon has the chance of ruining Ryan's fourth place dream. While Dustin and Pat play each other in a very meaningless game.
This is the final week of the regular season and I figured this might be an appropriate song for some people…