One of the things Lindsey and I wanted to do was put in a path from the patio to the sidewalk. We want to make the door by the patio the main entrance, since that is where our mud room is located. That way we are not tracking snow, grass, dirt, etc through the living room. I am not going to lie, it was not that horrible, especially since Lindsey was actually able to help this time.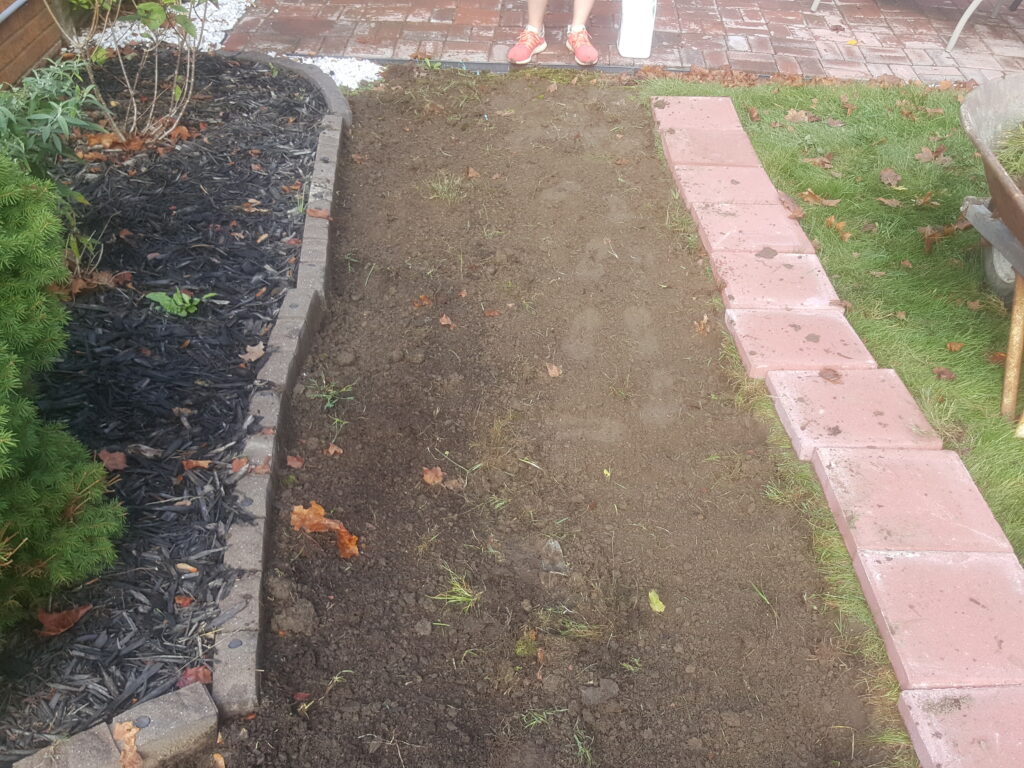 We started off by taking the grass off and figuring out the spacing of the large square pavers. We realized that with the spacing we wanted, we would need two more…so that meant a trip to  Home Depot for me. I also needed to buy three of the edge pieces. Once I came back, we laid the pavers, then filled in the area with white marble chips, which I ended up not having enough, so I had to go back to Home Depot for a few more bags.
It did not really take that long, minus the trips to Home Depot and taking Samson to the vet for his yearly appointment. After we finished, I installed the window covers, then we raked the yard. It was probably the most fun you could have on your vacation. Okay, it was not that bad. Plus, for a good portion of the project, Payton sat in her Adirondack chair and clapped while we worked.