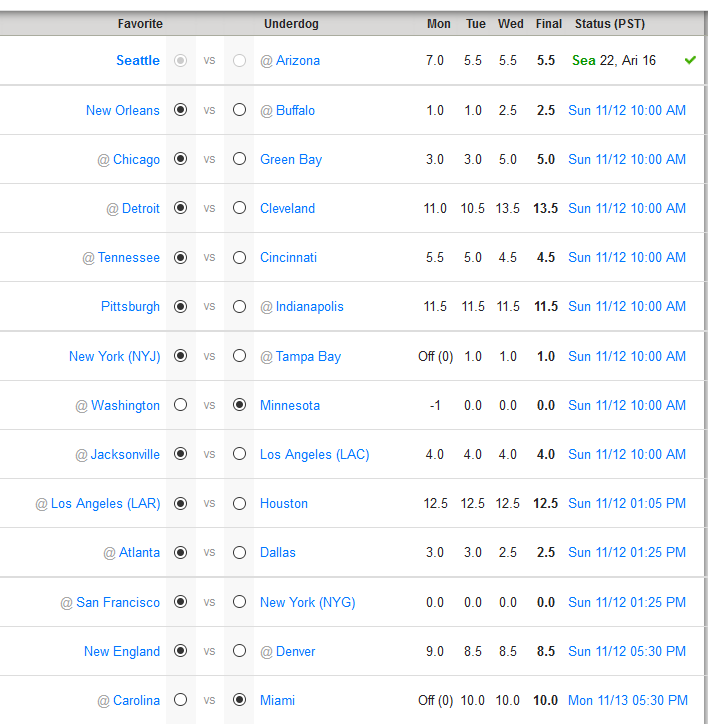 Guess who got ten right? Not this guy, that is for sure. Nope, Sean was the smart one, yet again. I only got six correct.
Damn, another week of getting my underdog special! I should start my own betting advice hotline.
Underdog Special: This week is a tough one, the only one I took was Miami. However, I could see the Steelers  winning 24-14, so maybe bet on the Colts, especially at home.
The standings are: Sean, Mom, Josh, Gideon, Jason, Rob, Lindsey, Ryan, and Adam. Sean definitely has a commanding lead. He is almost as far ahead of my mom, as she is ahead of Ryan.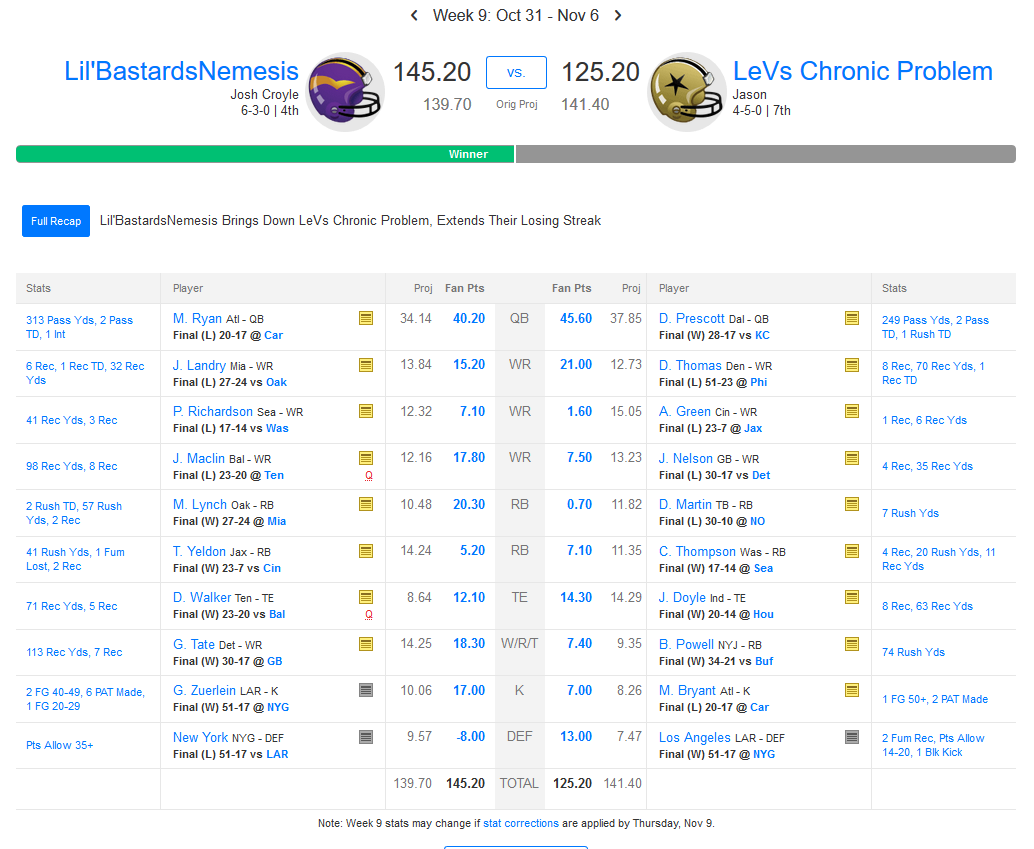 Thank you Marshawn Lynch for stepping up! Thanks Giants defense for almost costing me the game! If Doug Martin or AJ Green do anything, then I am pretty much screwed.
Standings
Seth (6-3)
Jarrod (6-3)
BatmanJason (6-3)
Josh (6-3)
Ryan (5-4)
Jessica (5-4)
Offord (4-5)
Gideon (4-5)
Jason (3-6)
Lindsey (3-6)
Adam (3-6)
Dustin (3-6)
Seth lost to BatmanJason, which did not change the standings, but now means we all have the same record. Ryan defeated Lindsey (sucks for her because she scored the second most points this week…I hope you can figure out who scored the most). Jarrod crushed Dustin, while Gideon squeaked by Jason. Jessica defeated my brother, which was enough to knock him back into last place.
This week I take on BatmanJason, which is a pretty pivotal matchup. Jarrod has a tough one with Offord, and Seth plays my wife. There is definitely a very good chance that the standings will be very different next week. In other matchups, we have Gideon/Jessica, Dustin/Jason, and Ryan/Adam.