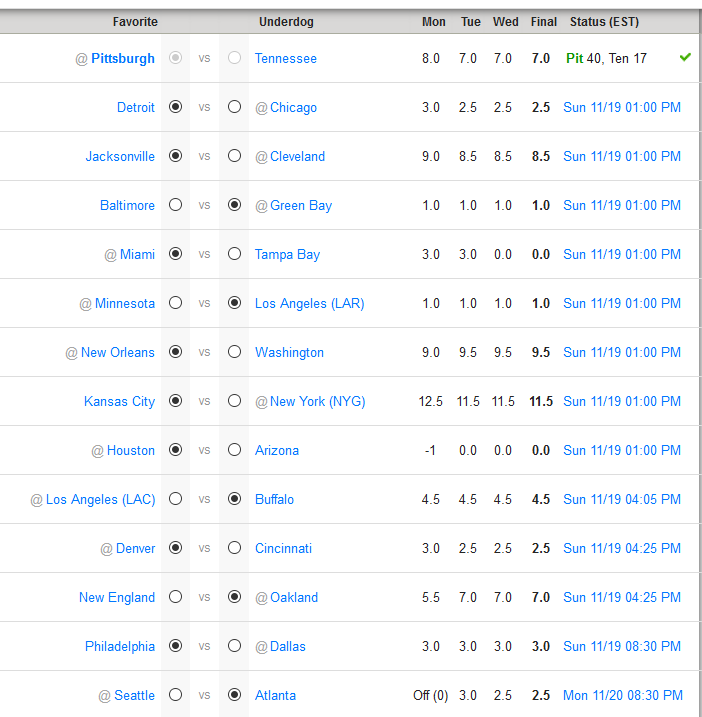 It seems that everyone had a decent week (except Gideon) and picked eight. Rob had the tiebreaker though, so he is the weekly champion. Good job man!
Okay, so I was wrong about Miami, if you were taking my advice, you did well if you took the Colts, hell I almost got the score right.
Underdog Special: Another tough week. I would probably avoid trying to bet on any underdogs, but if you forcing me to pick one…I might take Oakland. The Raiders may keep it close at home, they seem to be fairly inconsistent week to week. Plus they are coming off a bye week, there is probably some evidence out there that teams play better coming off a bye week or something. Just pretend that is true and you should be able to justify this bet.
No sense in updating the standings, since they have not changed. Just remember that Sean is winning. Sean is a genius. All bow to Sean.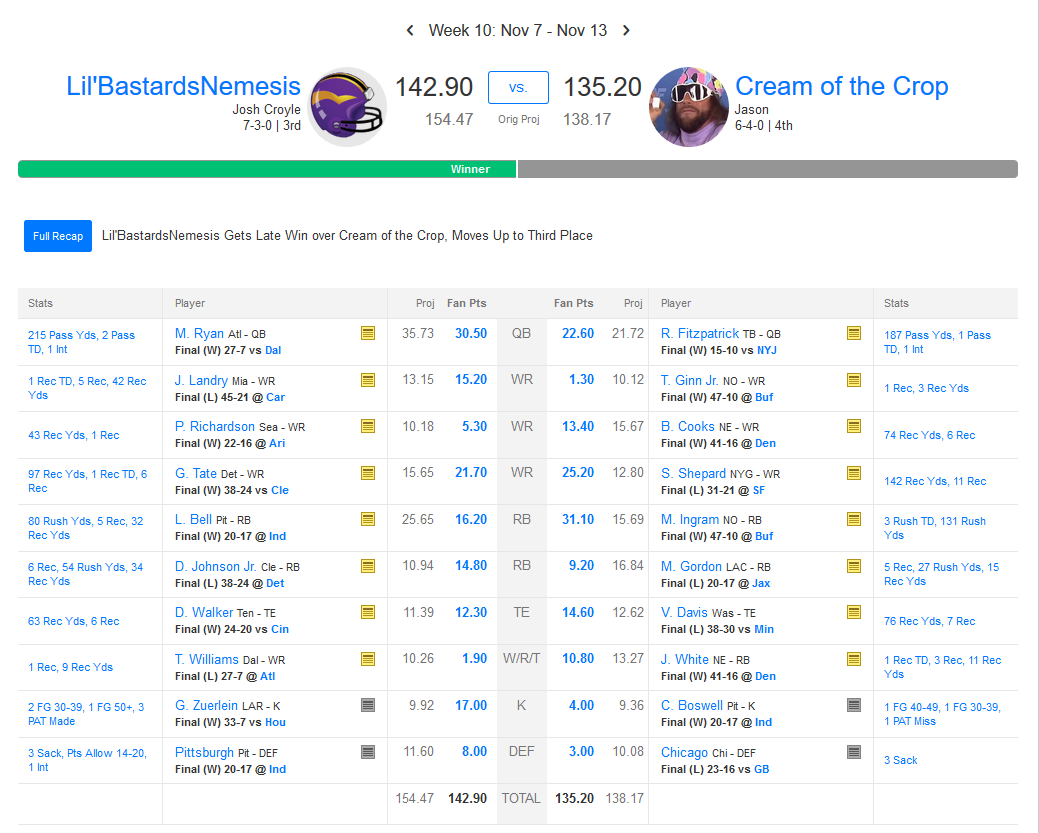 In the words of House of Pain: "I'm the cream of the crop, I rise to the top…" except in this case, rising to the top means getting your ass served like John McEnroe. I should probably never attempt to mix House of Pain lyrics and jokes again. Anyways, I defeated the incredibly hot BatmanJason, ending his five game winning streak. Who knew my kicker would be my most valuable player this year.
Standings
Seth (7-3)
Jarrod (7-3)
Josh (7-3)
BatmanJason (6-4)
Jessica (6-4)
Ryan (5-5)
Offord (4-6)
Gideon (4-6)
Adam (4-6)
Dustin (4-6)
Jason (3-7)
Lindsey (3-7)
Jarrod put up the most points this week and defeated Offord, who has now lost five straight. Dustin beat Jason, and to be honest, I had written his team off early on, but now I am thinking he could make a run at the playoffs. Jessica won against Gideon, Adam beat Ryan, and Seth continued his winning ways by taking down Lindsey. I feel bad for her team, it seems like every week she loses another QB.
This week I take on Seth, no pressure or anything. I had a good start from the Steelers/Titans game, so hopefully that propels me to a win. The other big matchup is Jarrod vs. BatmanJason, I could potentially come out of this weekend in either first place or fifth place. Jessica takes on Dustin and she is projected for a big win, so he needs to hope some things go his way. Jason and Offord battle this week, if Jason loses, his season is basically done. We also have Ryan & Gideon and Lindsey & Adam.