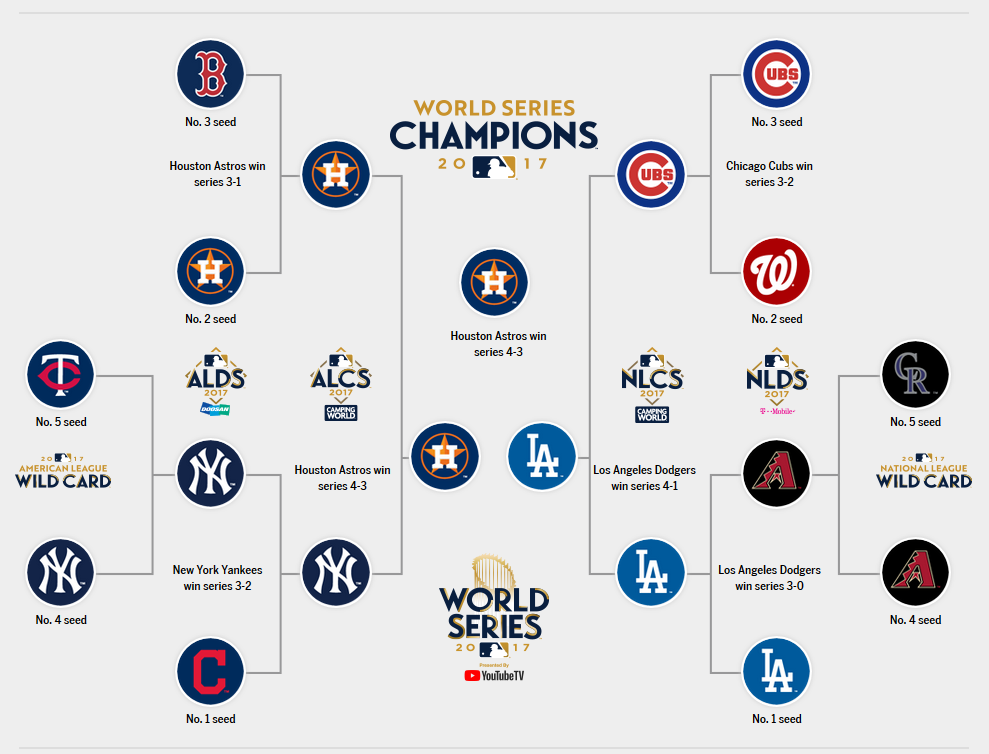 The postseason is over, the awards have been presented, which means it is now time to see how Ryan, Offord, and myself fared with our predictions back in March. Last season Offord bested us with his predictive prowess, could he repeat? Probably not, we are not very good at this stuff.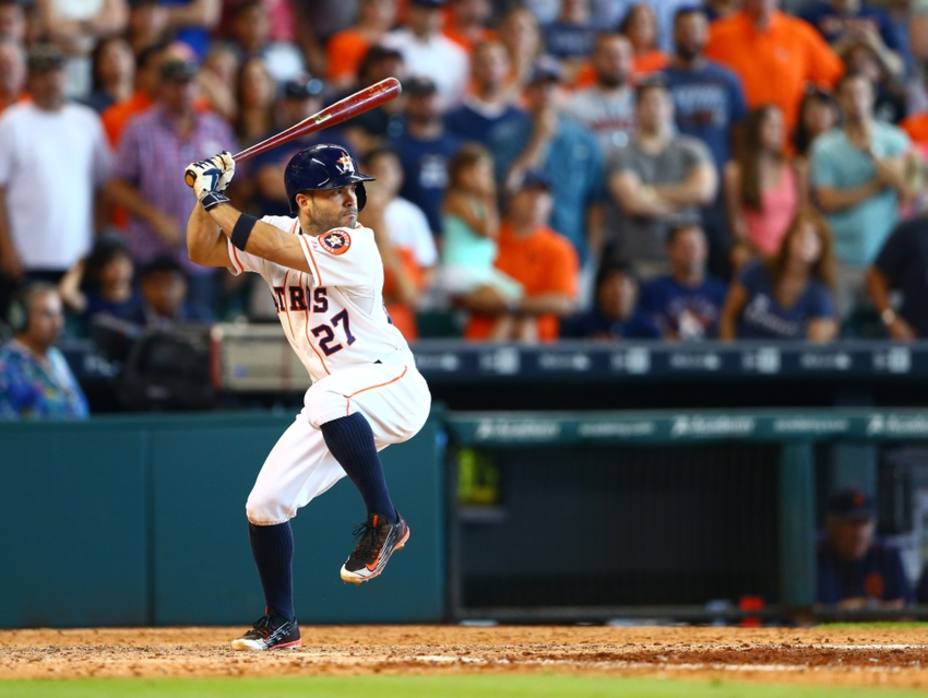 First we start with the actual places. In the National League we were bad. Ryan was 2 out of 15, Offord 3/15, and I was 4/15. Ryan missed the entire NL Central, whereas Offord blanked in the West. Well I was pretty accurate in my assessment of the East, my big IF about the Mets came true, the Nats relief pitching was bad, but then I was wrong about the Phillies being any good. Offord was right about not trusting the Marlins rotation (I mean, who would trust that rotation?), but they surprised him with being an almost .500 team. I think the biggest shock for all of us was just how bad this division was this year. We collectively agreed that the Nationals and Mets would be good and two of us felt the Phillies could be good (maybe .500ish), but at the end of the season, it was just the Nationals. I think they clinched the division in July. In the Central, Ryan had a throwaway comment about the Brewers finishing in second. That is what stands out from our Central discussion. My friends were firm believers in the Pirates being better than what I thought, looks like I was right. I do not feel bad that all of us were way wrong on the Giants. Pretty much every expert out there had the Giants winning the division or at least contending. No one had them losing 98 games.
We looked a little smarter in the American League. Offord was 3/15, Ryan 5/15, and I led the way with 7/15. Pretty damn impressive. I was the only one saying how good the Astros were. Those guys thought I was a little crazy. I tried to point out to them that the Rangers were not nearly as good the year before and could be in for a downturn. Well it feels good to be right every once in awhile. Oh, and they mocked Charlie Morton acquisition…how did that work out for 'Stros? Offord called it on the Twins, although they climbed out of the basement at a faster rater than he anticipated. And I was right about being most wrong about the Yankees, those great pieces stepped up in a huge way this season.
Okay, so the standings after divisions? I will give a point for each correct place and two points if they were the division winner.
Offord: 6/30=4 division winners plus two others=10 points
Ryan: 7/30=1 division winner plus six others=8 points
Josh: 11/30=5 division winners plus six others=16 points
The next part is the playoffs and awards. I decided to come up with a convoluted scoring system. In the Wild Card and Division Series, you get 1 point for each team in it. In the Championship Series, you receive 2 points each. Five points for each team in the World Series and 10 for the correct World Series Champion. Each award right is worth 5 points and whoever is closest on the Pirates record receives a ten point bonus. Is that confusing enough?
Playoff Scores:
Offord: 6
Ryan: 2
Josh: 8
None of us picked any of the awards correctly. However, we were close with a few. Ryan and I almost got the NL MVP (he took Goldschmidt who took third and I took Arenado who finished fourth). The AL Cy Young was fairly close and a few more votes (or better starts down the stretch) could have given me and Chris Sale a win. Offord guessed Strasburg, who finished third in the NL. We all picked Andrew Benitendi, who finished second in the AL ROY (did it really matter who was in second after Aaron Judge's season?). Ryan thought Josh Bell would win in the NL, but he ended up finishing third. When it comes to the Pirates record, well I was the best at that one since they finished 75-87 and I guessed 83-79
Final Standings:
Josh: 34
Offord: 16
Ryan: 10
I was the big winner this year, but did not come do nearly as well as Offord last year, who scored a bunch more for picking the World Series winner. I did better with division winners this year, but Offord had more place winners last season. The awards and playoffs is where we fell off this season. Oh well, we can do better next year. The real question is how did we do with our crazy predictions?
My predictions were way off. I thought that Kershaw would have a down year and finish with less than 16 wins…he had 18 wins and he almost won the Cy Young, despite an injury. Chris Carter did not hit 50 HRs, instead he hit 8. I guess teams were smart in not signing him at all. My other pick was that Josh Bell would finish second in the ROY voting, as I said earlier he finished third. During the season we had a debate via text about who would win the NL ROY. Offord was convinced that Paul DeJong was going to win, whereas I kept saying that Cody Bellinger was basically a lock. I guess I was right about that (150 to 56 voting points).
Offord made one actual crazy prediction that was able to be verified and that was Michael Brantley would play a game this season. Good job man! He also said that Nolan Arenado will never win the MVP. He finished fourth this year and he has a long career ahead of him, so I think it is impossible to call that one yet. His third one was rather silly and I will not even mention that it did not come true. Ryan went a little crazy with his Pirates outfield pick all being 20/20 guys. His second one was pretty close, he said that Mike Trout would have a 40/40 season…Trout finished with 33/22 in just 114 games. He actually could have done it. But Ryan's craziest pick was Matt Kemp finishing in the top five of MVP voting…he was okay this season.
This marks the end of the season, but obviously that does not mean I am done writing about baseball. I am sure there will be more posts about off-season moves, Pirates stuff, and just about anything else that interests me about my favorite sport. Thanks to Offord and Ryan for putting in the time and effort with these picks!