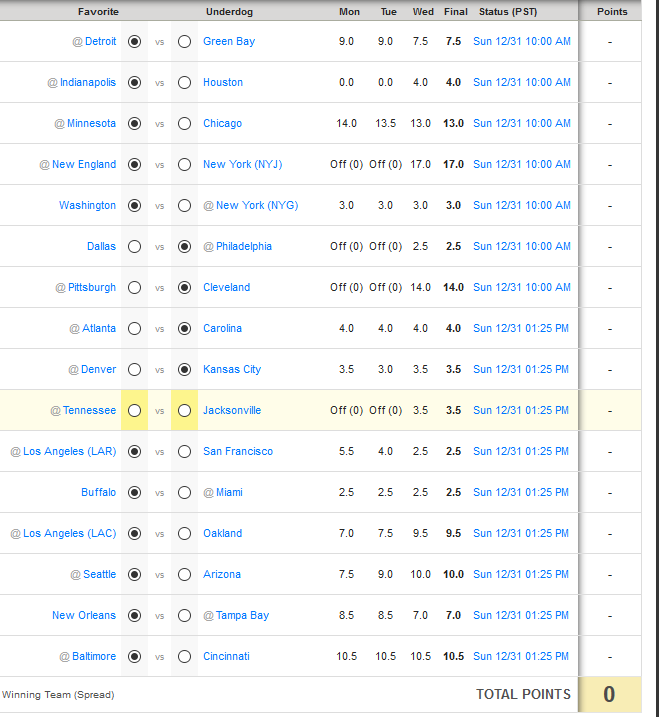 Last week was another blah week. I did alright with seven, but Sean and Mom both got eight (as did Ryan, who earned the big win this week).
I was totally wrong about the Bills. I guess I should have taken the Colts since they managed to cover the spread. Oh well.
Underdog Special: This is the worst week to attempt to listen to me. I have no clue what teams are resting starters. I would take Cleveland to cover though. Landry Jones has to overcome 14 points? Nah, not going to happen. I have a feeling this game ends up 13-3.
The standings (with correct points in parenthesis) are as follows: Sean (127), Mom (115), Josh (112), Gideon (111), Jason (108), Ryan (95), Lindsey (85), Rob (61), Adam (21)
I will write about Fantasy Football in a day or two, I am way behind on life. Sorry.*
*Honestly, does anyone really care?