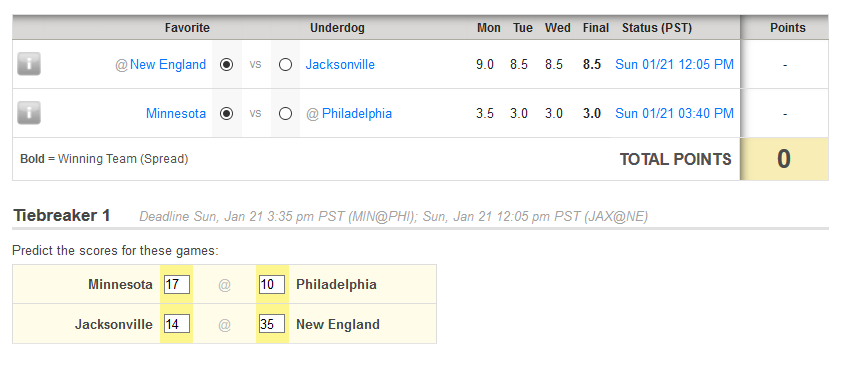 Mom was the big genius last week, getting three right! I only got two, as did Sean. Gideon only got one, which means he and Mom are just two ahead of me. Remember folks, we are playing for second here, Sean is still the champion.
I was right about the underdogs, yay! I mean, it sucks because the Steelers lost.
Underdog Special: Take the Eagles if you want to take an underdog. I think the battle between Case Keenum and Nick Foles could be very close and I would put money on Foles being able to prevail the day (although the Vikings defense should win that one).
In the other game…well I would not bet against the Patriots. I think Jacksonville is a very good team, but New England knows this, they will be ready for them.