None of us picked any right last in the championship round. So that means I have zero chance of passing Mom & Gideon. Congratulations to Sean for being the champion this year. He is recovering from a crazy injury, so at least he has this Pick 'Em Imaginary Trophy to make him feel better.
So I was right about the Eagles being the better underdog choice, but definitely not right about how the game would play out. Oops.
Underdog Special: I mean, there can only be one pick here and honestly, why would you take the Eagles? At the very least, I could see this being another super close game for the Patriots, who win on a last second score, but I would not want to bet money on that one. Although, I am usually way wrong, so maybe the Eagles will pull off the upset.
I am not going to write too much about the game because, umm, who cares? As a Pittsburgh fan and someone who generally hates all thing Philadelphia, I am having a tough time rooting for the Eagles…but at the same time, I also hate the Patriots. Maybe I will just hope for a great game.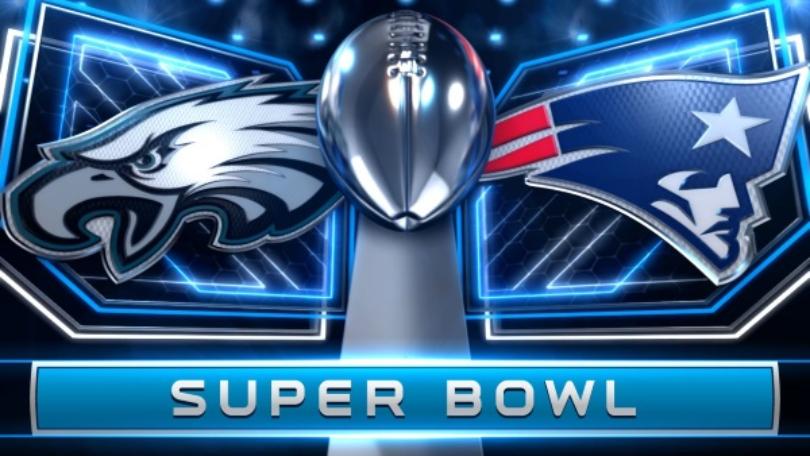 This incredible run by the Patriots since 2001 has me thinking a bit…here are some fun facts:
-Since the 2001-2002 season, here are your AFC QBs in the Super Bowl: Rich Gannon, Tom Brady, Peyton Manning, Ben Roethlisberger, and Joe Flacco. That is pretty insane.
-When Tom Brady won his first Super Bowl (XXXVI over the Rams), my brother was still in high school. I remember watching the game with him at my Mom's house. Adam & I were rooting for the Rams, while Mom & Harmon were all about the Patriots (come on, you have to love that he was a backup QB!). I am sure many people thought that way, then the Patriots became the evil empire and now everyone hates them.
-Last time they met in the Super Bowl (XXXIX), Big Ben was a rookie. The Steelers started the season with Tommy Maddox, but he got hurt in Week 2, and Ben took over. He went undefeated in the regular season, beating both the Patriots and the Eagles. The Steelers ended up getting crushed by the Patriots in the AFC Championship game. Think about that for a second, Tom Brady was cruising to his third Super Bowl ring during Ben's rookie year and he seems like he will play another five years, whereas Roethlisberger has contemplated retirement at least 1258 times (especially during those years when he was sacked 500 times per season).
-Since the start of the 2001-2002 season, the Browns have won 83 games…the Patriots? 209 wins! That is ridiculous.
So there you have it. Some fun, useless facts you can bust out at your Super Bowl party.