I decided to create my own Oscar Pool this year. It is fairly simple, in fact here is an image of the pool with the instructions…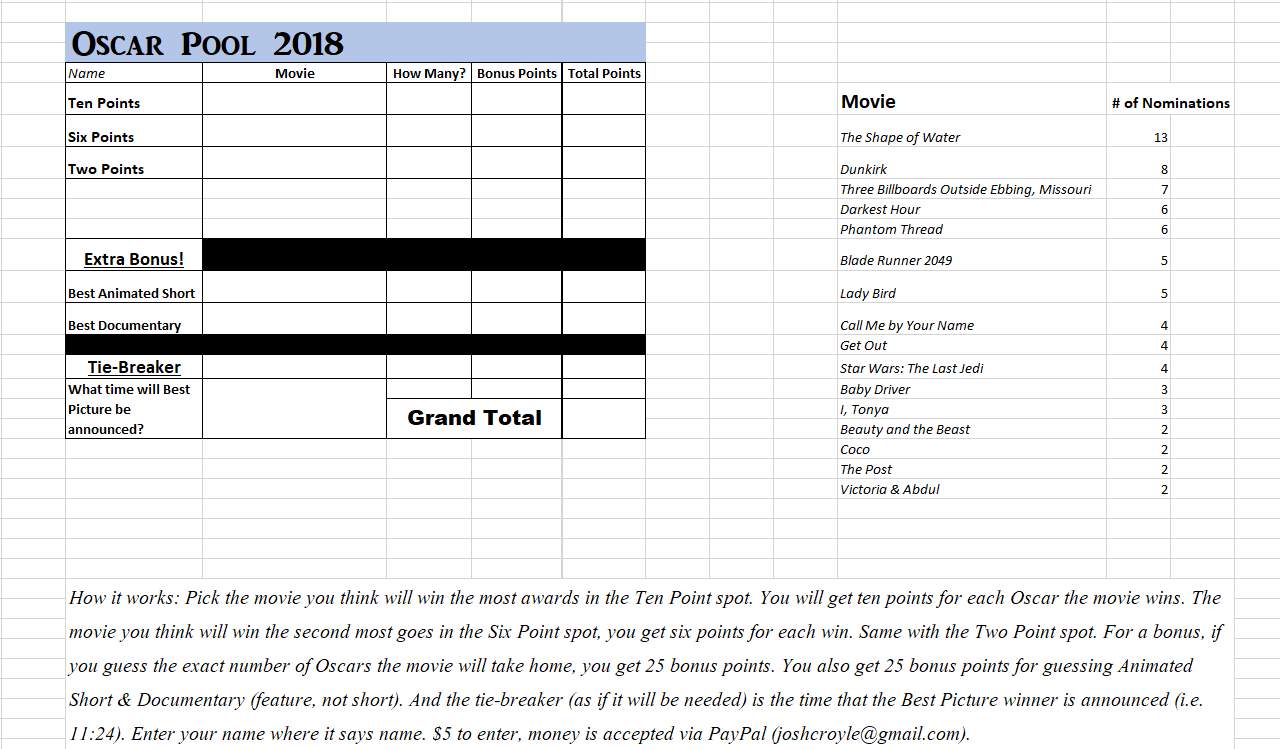 If you are interested, you can download the file here.
Or you can email me and I can send you the file…joshcroyle@gmail.com
I am also available via Facebook, Twitter, text message.
The cost is $5 (PayPal only) and the winner takes all.
Also, I was a nice guy and listed the movies with multiple nominations.
Anyways, after you download the file and fill it out, you just need to email it back to me (again, joshcroyle@gmail.com) and then send me the money. Very simple.