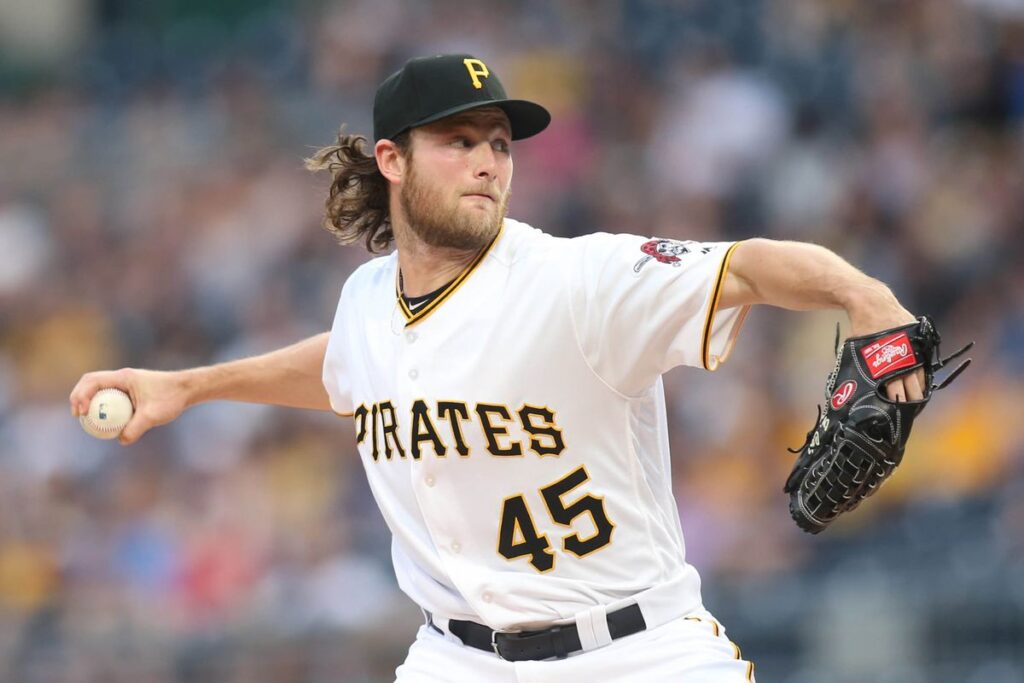 I was going to wait until the Pirates made some more moves to write about this, but who knows when those moves will come. Also, I am working on a rather large baseball project (all about drafting!) and needed to take a break from that and figured writing about the Gerrit Cole trade would be a nice distraction.
As most of you know, the Pirates traded Gerrit Cole to the Astros for Joe Musgrove, Colin Moran, Michael Feliz, and Jason Martin. I will get to my thought on the trade in a minute. For now I want to talk about Cole.
I will not lie, I have had an up & down relationship with Gerrit Cole.  Sometimes I absolutely love watching him pitch, other times he infuriates me. I remember his first game, him hitting 100 MPH a bunch of times and the excitement of just how good he could be…and as Blass & Walk would say "right now he is a thrower, once he becomes a pitcher, he will be unstoppable." In 2015 he finished 4th in the Cy Young voting and it seemed like we had a dominant ace for a bunch of years. Unfortunately the next season he had some injury problems and he looked like a completely different pitcher.
Cole is a very emotional guy. You can see it on his face when someone gets a hit off him, he is angry. I wonder if AJ Burnett's time here helped him focus that anger somewhat, but after he left maybe no one was around to tell him how to channel it. I also wonder if the Pirates tried to tinker with him too much, if they wanted him to be more of their style pitcher, instead of just letting him pitch. I would not be shocked at all if we see Cole have a great year at Houston and rack up tons of strikeouts (even in 2015, he only managed 202, whereas Kershaw had over 300, 202 was good for 17th that year…not what you expect from a guy who throws like Cole).
When you have a person who is as emotional as Cole, you have to deal with them differently than some of your other people. Maybe the Pirates just handle him wrong, I do not know, I am just speculating. I feel though that when the Pirates fought him in arbitration, he probably took that very personal. I have no idea how the arbitration hearings actually work, for example, are the players present with the mediator or is it just their agent and someone from the organization? If Cole was there, hearing someone representing NH (or maybe Neal himself) saying how poorly Gerrit performed and pointing out all of his negatives would most likely affect the guy. Yes, he said that it was all business, but that is what players are supposed to say. Some guys believe it, some probably do not.
One of the things I love about the guy is how much he became a Pittsburgher. I mean, he went to Pens games, and not just a game here and there as some cross-promotion thing. He actually goes to games and gets into it. During the one Capitals game (it may have been the playoffs last year), you could see Cole taunting the Caps. He goes to the games, drinks beer, gets rowdy, yells and screams (owns a few different jerseys I might add). I feel like if the Pirates would have offered him a decent long-term deal, he may have taken it. He seems like he really wanted to stay here, which actually makes me a bit sad. Again, I am totally speculating, if he has two good seasons at Houston, he is looking at a nice contract in 2020.
Anyways, I wish him the best of luck. I hope he stays a Penguins fan and I hope he ends up winning 20 games this year and dominates in the World Series.
Now…the trade itself.
Ughhhh. Very underwhelming.
The Pirates are in this weird position where they are attempting to rebuild without actually getting worse. What will end up happening is they just stay mediocre, which does them no good. If you rebuild, you just have to commit to being terrible for a few years and get draft picks in the top five (look at the Cubs, Astros, Nationals…). The frustrating part of this trade is the rumors that were surrounding the Yankees proposed deal. If it were true, they were willing to send Clint Frazier, Chance Adams, and another of the infield prospects (Miguel Andujar perhaps) to the Pirates for Cole and Josh Harrison. Apparently NH was not interested in prospects, but in major league ready talent. Which is odd, Frazier is ready and Adams was pretty damn good at AAA last year. So I am not sure what the hold up was on the deal (I would also love to know what the Cubs were willing to give up…would Cole for Ian Happ have been an option?).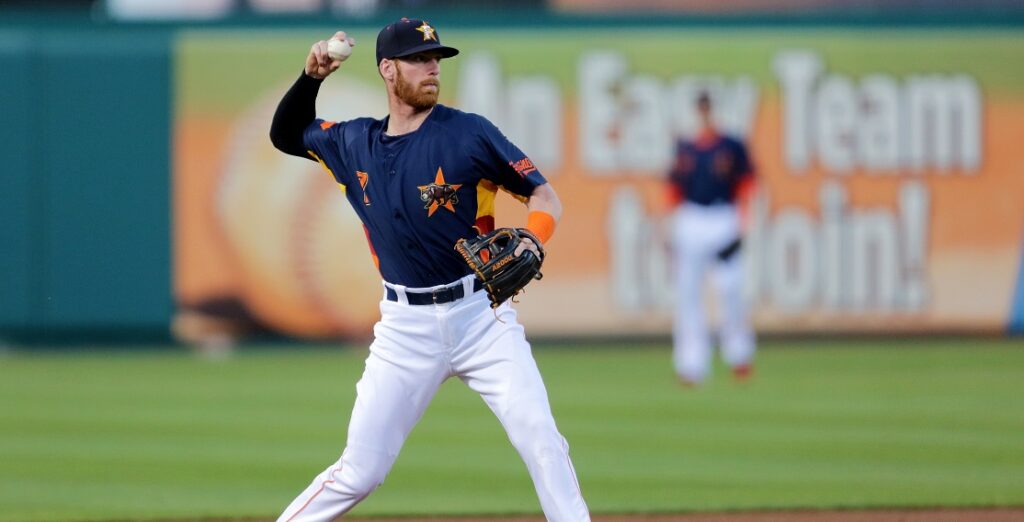 Musgrove could be a decent starter (maybe a #3, but more of a #4/5), or perhaps he is destined for a bullpen role (he was pretty good out of the 'pen last year for the Astros). Feliz sounds like he has a pretty good fastball and that he might be a great set-up guy for Rivero (Feliz has some high strikeout ratios). Colin Moran is to me the interesting player in this deal. He was drafted in 2013, a few picks ahead of Austin Meadows, he hit pretty well in AAA last year (although it was in the PCL, which is hitter friendly), but then was injured after making his debut in Houston. There must be something negative about him though because the Marlins shipped him out for Jarred Cosart. And finally we have Jason Martin…who to me seems like a "maybe he could develop into a 4th outfielder." So we traded our ace, who still has two seasons of team control, for basically two relievers, a questionable third baseman (who apparently is awful at defense), and a guy who COULD someday, MAYBE be as good as Alex Presley. Yeah, I would say this is an underwhelming deal.
If the Pirates were shooting for a major league ready player, why not take one of the pitchers and try to pry Yuli Gurriel from the Astros. They have plenty of guys who could conceivably all play the same position. Gurriel played a ton at first, but his natural position is third, but they have Bregman there. Not saying the Astros would have gone for it (or that NH did not try something like that), but the Pirates should not have settled on this deal.
Only time will tell if the Pirates were winners or losers in this deal (usually the case with any deal). It all hinges on the players they received and Gerrit Cole himself.