Wow, insane to think it has been one year since Payton came into our lives!
Here she is barely a few minutes old…
And here she is 364 days later…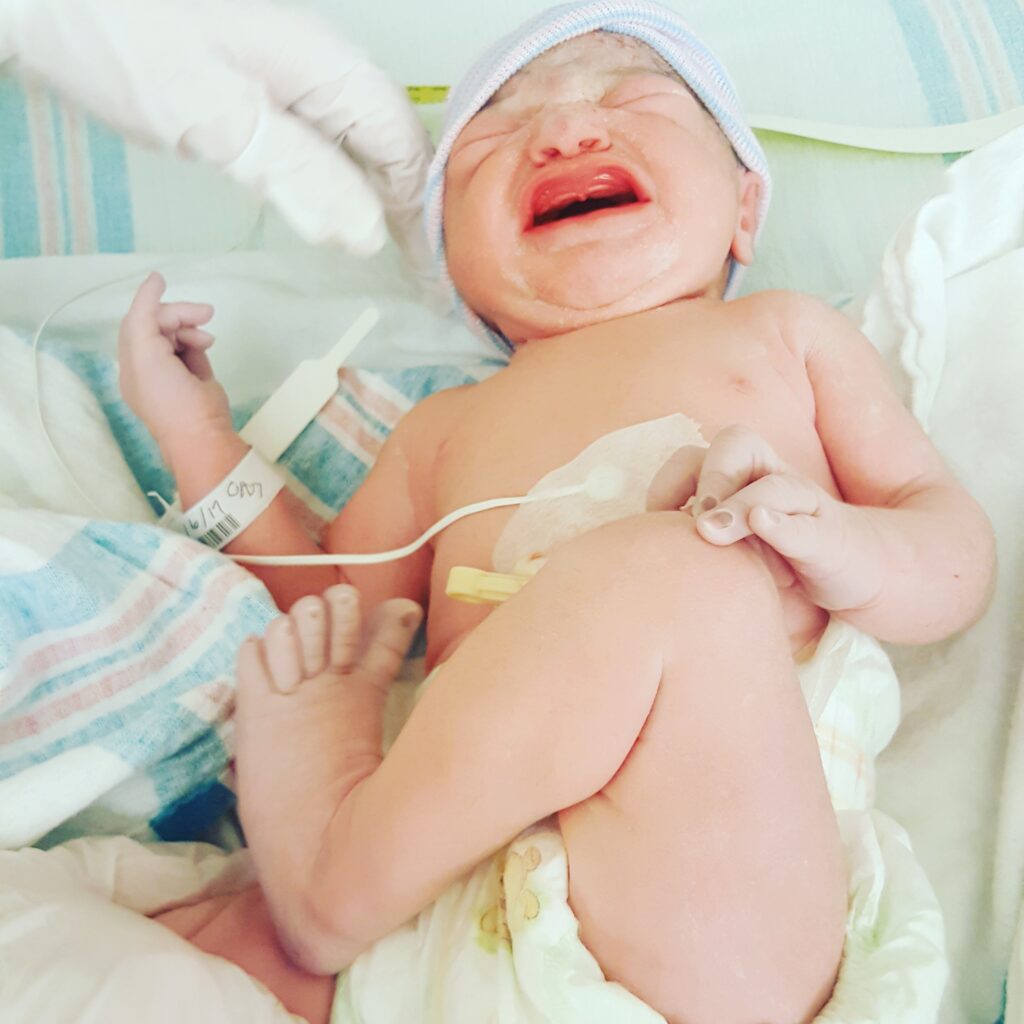 What a difference one year makes. She was so tiny, so fragile. Now she walks around, falls a bunch, smacks her head and face off everything, but in the end is fine. She is tough.
I remember those early days being afraid when getting her dressed that I might accidentally break a finger when putting her arms through the sleeves. Nowadays I have to figure out restraining moves to keep her from rolling around or crawling away while I get her dressed.
Today we are having a birthday party for her. I will definitely post about that in the coming days. I promise. For now though, here are my five favorite posts about Payton.
5. Samson & Payton…the early days between them were interesting. He loved her, but was also a little weary/jealous. Also, I had to write an update post a few months later.
4. Pooping at Kohl's…Payton seems to have explosive poop only when we go to Altoona.
3. 6 Months Old…Payton is like the perfect child, yet we have no idea how we did that.
2. She Walked…I was very excited for the first steps.
1. The birth…you get some good descriptions in this one. I recommend it for all expecting parents.
Also, check the time this post was published, notice anything?