Damn, I almost lost to Ryan. My team was terrible to start the week (not that they ended very well). Fortunately the pitching came through for me again. I picked up a hold last Sunday to tie the category and give me the win. Streaming pitchers has definitely been working for me as I am picking up the wins and strikeouts (only one of my wins came from one of my dedicated starters-Aaron Nola).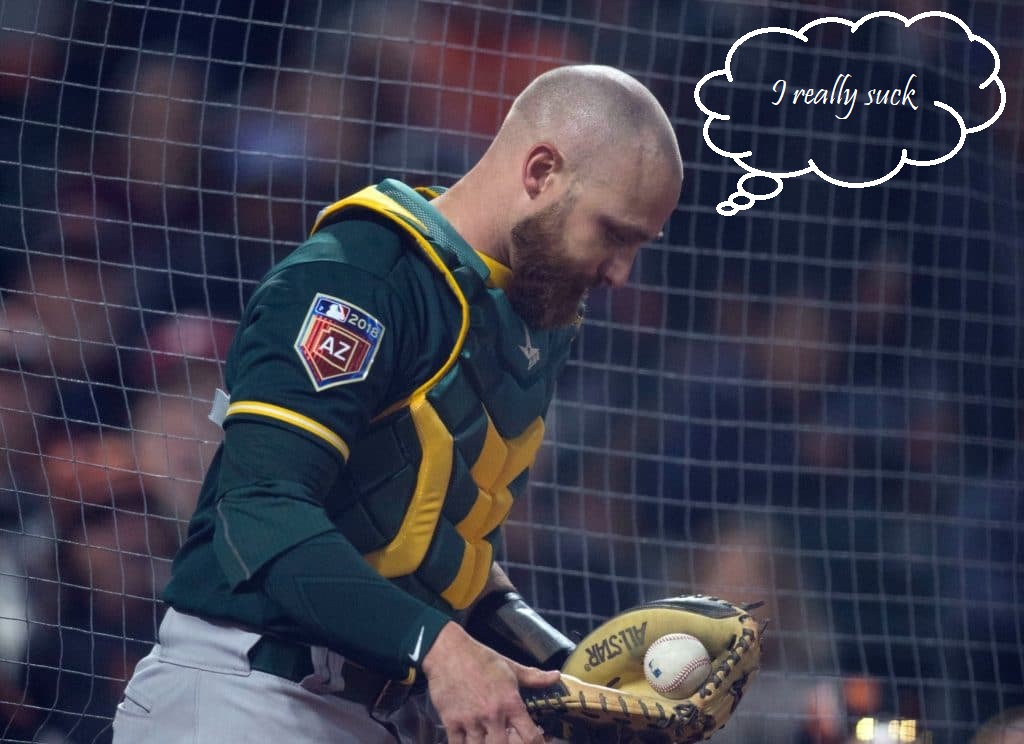 KOW–Lucroy Again–KOW
The dude sucks! .083 AVG/OBP. One for freakin' twelve. I need a new catcher. Unfortunately, the options are pretty slim out there. Sometimes I swear it would be better to just leave the catcher empty. Lucroy, you earn the Drew Stubbs Eat a Dick Award.
Around the League
Adam2 8 Matt 3
Lindsey 8 Jason 4
Offord 11 Gideon 1
Pat 7 James 4
Sean 6 Dustin 6
Wow! Offord destroyed Gideon, which coupled with Lindsey's big win over Jason means we have a new leader! Seriously. My wife is in first place. I have to help her set her lineup like every single day. I should start being a dick and tell her things like "you should drop Freddie Freeman." Actually, she just looks at the Yahoo rankings and says things like "this guy is ranked higher than my guy, should I pick him up?" I guess fantasy baseball is not very hard.
Best Move of the Week
Offord picked up Zack Godley this week. I have no clue when he dropped Godley (he was part of the Votto trade), but this week seemed like a good time to pick him back up. Godley picked up a win and seven strikeouts. Those Ks helped Offord win that category, which in the end did not really matter since it was a blowout, but I am guessing Lindsey thanks him because if it were 10-2, then she would be tied for first place.
The New Week
As I mentioned already, Lindsey is in first with Gideon trailing just a game back. Jason is in third and just 2.5 behind. Adam2 has quietly had a pretty great season and is only a half game from Jason. Next we have Offord, he is seven games behind, but another monster win like that and he will be right there too. In sixth place is Sean, followed by myself. Then it goes James, Pat, Dustin, Ryan, and Matt.
The matchups this week are as follows: Josh/Jason, Matt/Dustin, Lindsey/Pat, Offord/Adam2, James/Sean, and finally Ryan/Gideon.
This week the song is a bit of a stretch. Parker Posey stars in the Netflix series Lost in Space…which makes me think of "Intergalactic" by the Beastie Boys. Enjoy! Hello Nasty is still one of my favorite albums.