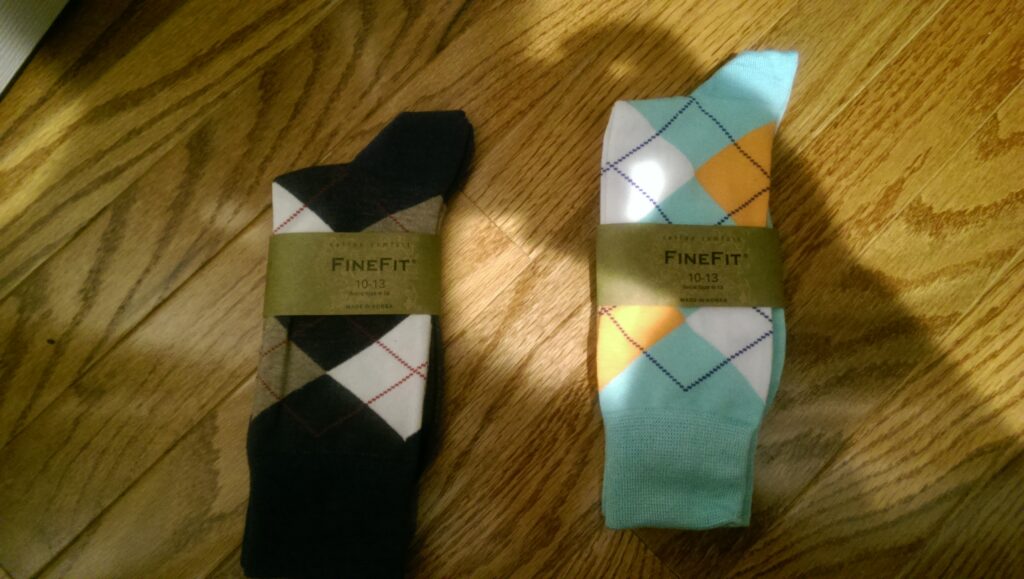 I was not as lucky in the search for socks as ties. I could not find a place that made custom socks, or at least I could not find any that would allow you to choose color combinations and whatnot. Then I found SockBroker.
They had the perfect socks for my guys, but unfortunately for the groom (that would be me) the mint/coral/navy socks would not work. So I looked through a few more pages (like hundreds of socks) and found a pair of navy & khaki. They should look great with my suit and tie combo.
Hopefully I remember to get a picture of me and the guys with our socks.