When most people think of rehearsal for a wedding, they picture getting to the church, doing a quick run through, and then spending a little time decorating the reception hall. At least that is what I always imagine. Of course this is not how ours would go. We just had way too much stuff to take to the winery.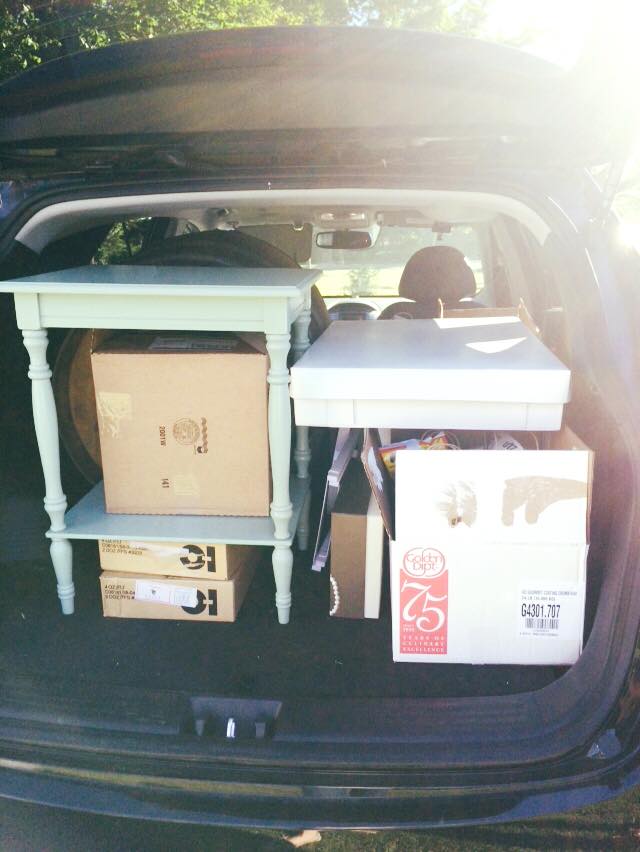 In order to get everything there it took Lindsey's, Adam's, Kayla's, Mom's, and Harmon's SUVs. Granted, the two wine barrels took up a ton of space. In fact, we had already given a car load to the florists, plus Greg and Carolyn loaded their vehicles the night before. Anyways, we got on the road around 9:00 a.m. with all the cars loaded.
Once we were outside of Ebensburg, I realized the one thing we forgot: my sunglasses. I wanted to have a picture of me and the guys wearing sunglasses, but since I would have to wear my old, crappy ones, this was not going to happen. At least that was the only thing we forgot.
We arrived at the winery and began unloading all of the stuff. Fortunately Adam brought a hand truck and we were able to wheel the barrels down to the ceremony site pretty easily. We unloaded everything into the barn and then went to lunch. We chose the Pepperwood Grille for lunch because we had eaten there before and liked it. We figured just saying where we were eating beforehand would help save some time. Unfortunately, the Pepperwood Grille is closed. So we ended up going to Olive Garden.
The food was good, but it took a little longer than we would have liked. We went to the hotel, Mom and Adam missed the road for the hotel and ended up getting a little lost. Fortunately they found it and we all got checked in. Plus we gave the front desk the welcome bags.
I was staying with Adam2 because of that whole not spending the night before the wedding together. Lindsey was in the bridal suite and Kayla was staying with her that night. It only made sense for Adam2 and I to share a room. We both got ready fairly quickly for the dinner and we ended up sitting around chilling for a few minutes watching television.
We went back to the winery, but this time we were all dressed up. Once there Lindsey and I started going around and she told me and the guys where she wanted decorations. I took pretty good notes, although I could barely read them. This took a good bit of time and by the time we were done, the rest of the party had arrived. Well minus, Tim and Becky. They got a little lost and called me, but I could not really guide them since I had no clue where they were at. They eventually found it though.
We worked out all the minor details of where everyone would be and what they would be doing. Then it was time for our officiant to run through the ceremony. He went through it fairly fast, although Lindsey had some tough times.
Officiant: Once I ask these questions, you will say "I will."
Lindsey: Okay
Officiant: Do you promise to do blah blah blah?
Lindsey: Yes
Officiant: No, you say "I will."
Lindsey: I do
Officiant: I will
Lindsey: Wait, what?
This went on for a few minutes and we were all laughing a good bit. I think it helped Lindsey out a bit since she was already so nervous. Although, it was funny during the ceremony when I forgot to actually speak, the officiant made a joke about us being perfect for each other. For those that were wondering what that meant, that was it.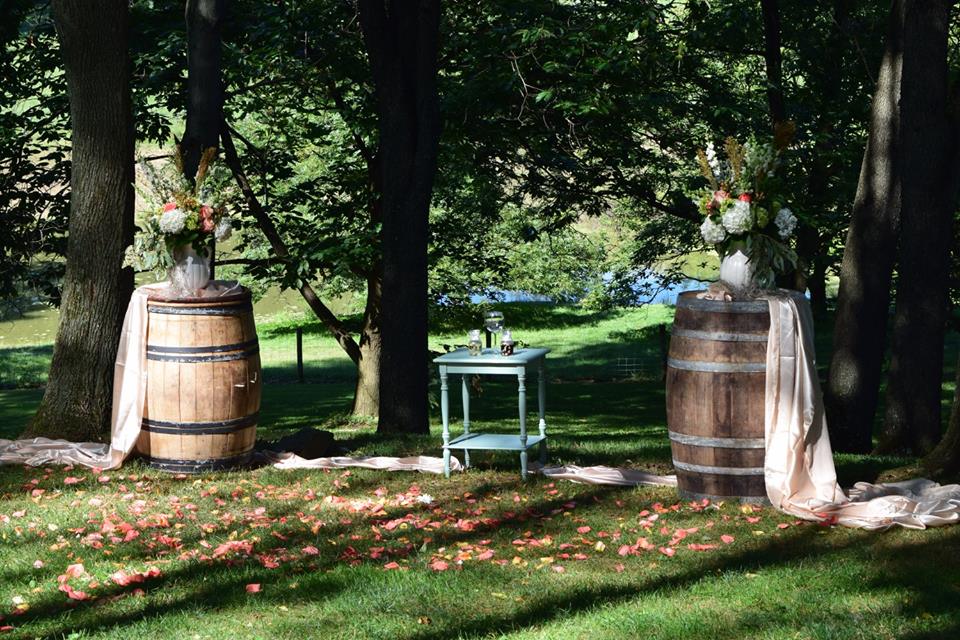 We went over the wine ceremony and originally the plan was for the table to be behind Adam and Jason and when the officiant gave the signal, they would carry it out front and we would move to it. But, when we got there on Saturday, the florists had incorporated the table in the decorating and the officiant just made a quick audible. One of the reasons he was so great, he just rolled with it and made everything perfect.
We also explained the whole bubble thing and asked him if he could make an announcement at the end so people did not just get up and start trying to leave. He was able to work it in and called it the bubble ceremony, which gives it an air of importance.
With all of this stuff finally done, we went over to Glengarry Golf Links for our rehearsal dinner. The golf course is run by Carolyn's nephew and he gave us a fantastic deal on the food. The food was pretty damn good by the way. Lindsey got me a cake of the Iron Throne (Game of Thrones fans know what I am talking about). I feel bad that Lindsey's mom had to hold it in her lap the entire ride to the winery and make sure the back did not fall off. The cake was amazing and delicious.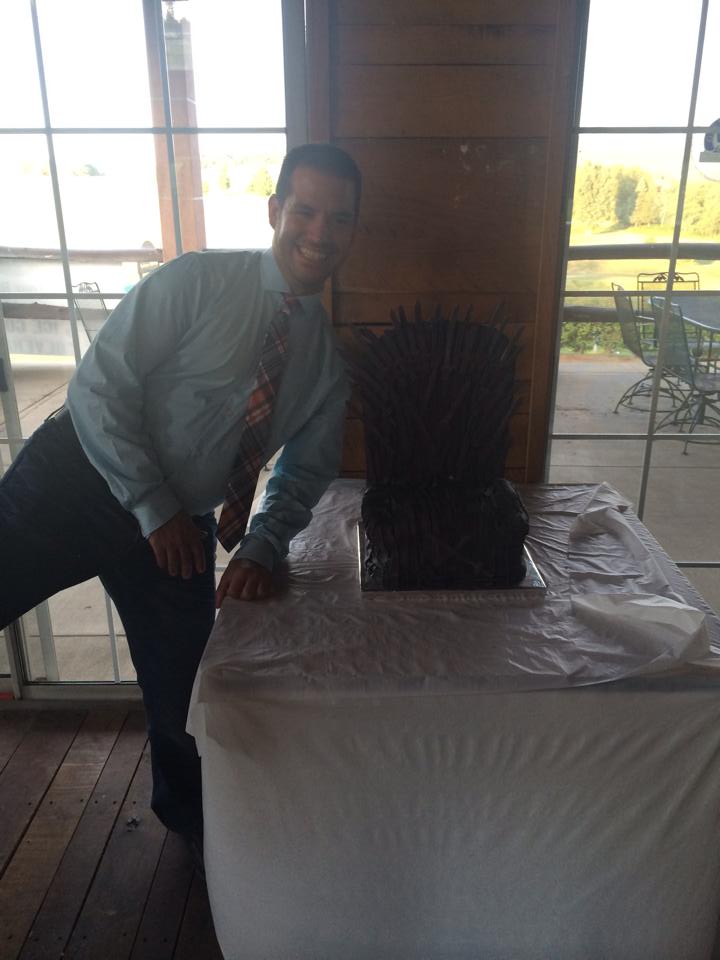 Once dinner was over, Lindsey pointed out that I should probably get up and thank everyone. It is funny, I am fine getting up in front of people and speaking. I mean, like anyone, I get a little nervous, but I can usually overcome it. However, I hate having to get up on the spot. I would rather have a speech prepared or something. Instead, I just had to get up and say a few things. I think I did an alright job.
That part was out of the way, then came the fun part, handing out the gifts. I am pretty sure everyone loved their gifts. Adam2 and Kayla got us a gift as well, some stuff for the honeymoon. We definitely got plenty of use out of that stuff! That will be for another post though.
As the night came to an end, we all went our separate ways. Me, Lindsey, Adam2, Kayla, Jason, Shoval, and Ryan went to the hotel bar, where we met up with Mom and Harmon. We had a few beers, well Lindsey had about half a beer, then she and Kayla went to bed. Us guys stayed out for a little longer and did what we all do best: make fun of Ryan. Despite what people thought would happen though, we all were in bed pretty early because we had to get up early.
Here are some more pictures. The next wedding post will be about the reception. Thanks to Jennifer, Kayla, Lindsey, and Lora for the great pictures.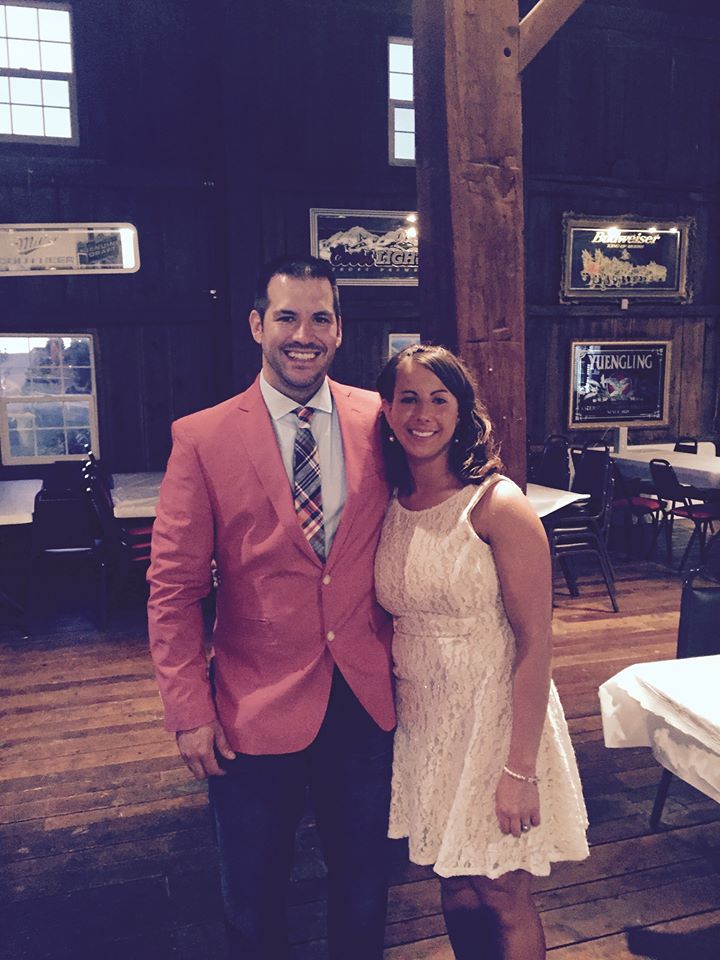 You cannot even argue that I do not look sexy as hell in my jacket.