With all the good that comes with anything there always has to be a little bad, right? Well for us, it was some of the vendors. In some cases they were fantastic (and in those cases, I will mention them by name and try to give them as much free advertising as I can), but in other cases they were just very difficult (and for that, I will not mention them by name).
The Winery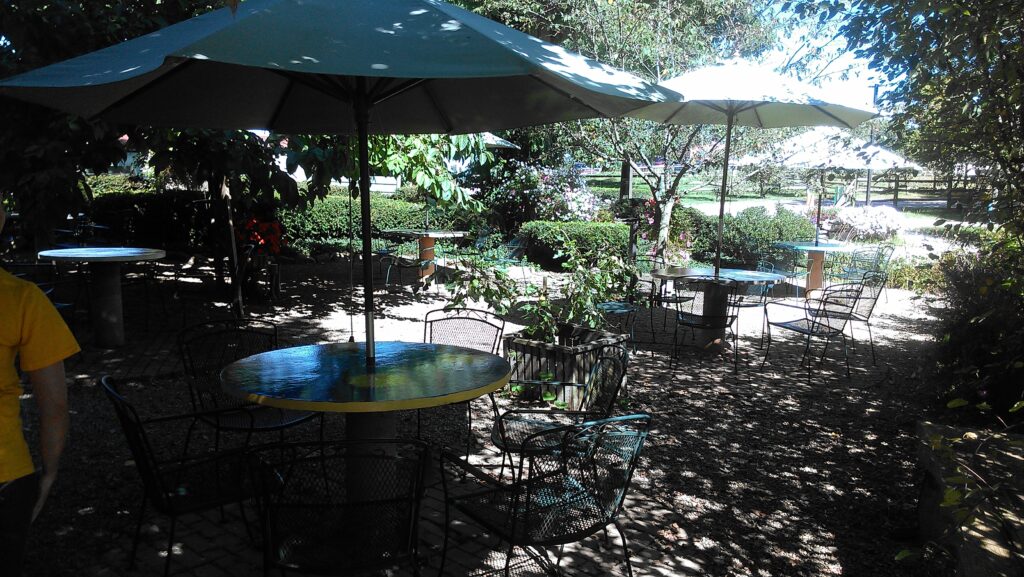 I have nothing against the place. It is absolutely beautiful. The wine is delicious and the pies were unbelievable. I cannot stress enough how much we love the winery. That being said, the lady who runs it, we shall call her Mary (not her real name), is pretty terrible.
To start, she was very scatterbrained. This became apparent on the second meeting when she forgot what time we were to be there. She would write stuff down, but her notes were just short little reminders. But, it appeared to me as if she was the type of person who would not go back over those notes again and write a detailed description of what that note meant.
For example, when she was selling us on the place (although, her sales pitch was less than stellar, she kept saying that she was not sure if she was even going to hold weddings there anymore) she said they would put out any decorations we wanted, we just had to give them to her on Friday and let her know where we wanted them. However, during our final meeting, Lindsey mentioned decorations and bringing them on Friday and Mary was like "oh, when will you be putting the decorations up? You know we are still open on Saturday?" Umm, what? That is why me and the guys were recruited for decorating duty.
We also explained to her multiple times about the pies. We were not having wedding cake, instead we were buying pies from her and we wanted to do a pie cutting ceremony. Every time we met with her, she would ask about the cake and every time we had to explain it all again. She would write it down and yet still would not consult her notes. Then during the wedding reception, she still seemed so confused about the pie cutting ceremony. It took a few minutes for one of her staff to locate the box with the pie stand, topper, and knife. Despite the fact that Lindsey gave her the box on Friday and said "this is the stuff needed for the pie cutting ceremony."
Then there was little things like telling us we could not use one of their carts to haul the wine barrels down to the ceremony, but then on Saturday she comes over to us guys and offers to let us the golf cart to take the water down to the site. A case of water? Are you out of your mind? That weighs a few pounds! We had that one under control.
The Musician
We knew all along that we wanted a band instead of a DJ. We asked the winery who they recommended and they gave us a few names. One of the first I contacted was Mike Medved and after a nice discussion (and checking him out online), we decided he would be great. He even sent me a sample itinerary. Then he called and said that he could not do the wedding because he would be on vacation at the beach that weekend. He recommended Abacus Jones. I called the lead singer, Joe Materkowski, and he said he could do it by himself because some of the band was on vacation.
I only have one complaint about Joe. He was hard to get in touch with (it was also a bit my fault because he and I must have opposite schedules). He also did not want to meet with us beforehand, which seemed a bit odd. I think he could take a note from Mike's playbook and use the itinerary he set up (which I ended up using and sending to Joe myself). I guess if I was giving Joe some advice it would be to have a structure that you could give to the people. Maybe contact Mike and see how he does stuff. Also, you should probably meet with the people before the event and iron out the small details.
With that being said, the day of the event, Joe blew me away. He was unbelievably good. If he had sucked, I would have probably written a scathing review of how terrible he was, but instead, he was amazing and that basically cancelled out any of the negatives. Plus, a few days before he called me and we discussed a bunch of stuff and he explained why he had been so hard to get in touch with. So for a few weeks leading up to the event, I was a nervous wreck about the guy, but then after that conversation, I had complete faith in him. So thank you Joe for doing such a remarkable job!
The Florists
These guys are the best. Lindsey knew them because they did Kayla & Adam's wedding. When we first met with the guys from Cambria City Flowers, I was super impressed by the way they knew exactly what Lindsey wanted by looking at a few of her pictures from the internet and just talking to her.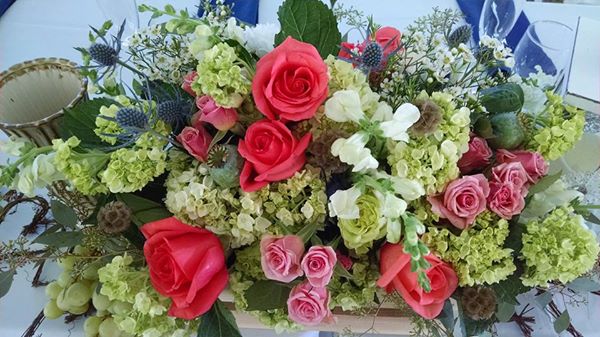 They took the time to come to the winery and walk around with us and you could tell they had a vision for what they wanted and somehow knew exactly what Lindsey wanted as well. Sometimes she is not the best at articulating what she wants, but Chad & Steven somehow just knew.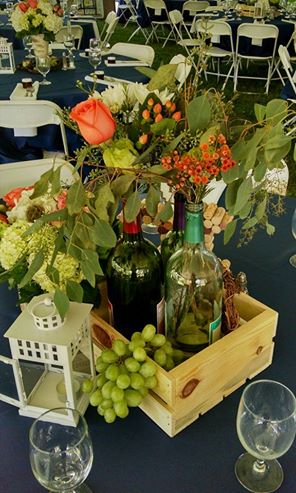 Other ways they were great? They had us bring a bunch of the decorations to them that they were going to use in their arrangements and transported them to the winery. That freed up some space for us. Plus, they were there the entire day and told us that if needed, they would have no problem basically becoming the emcee for the event. That was such a huge relief. They were also instrumental in setting up some of the stuff that us guys just did not have time to get in place.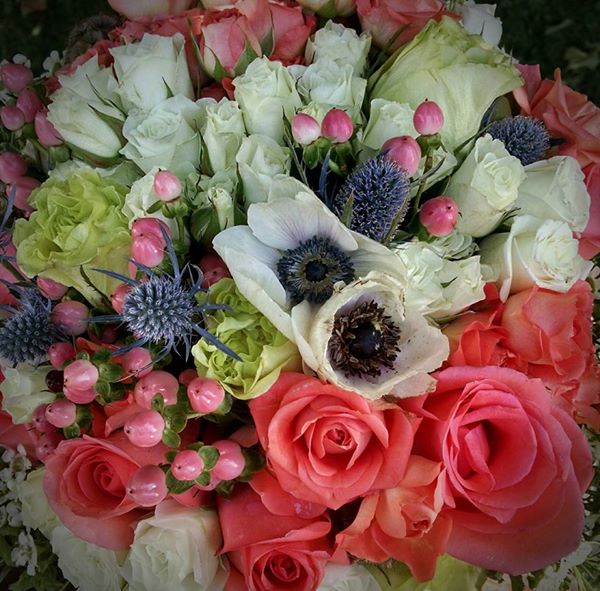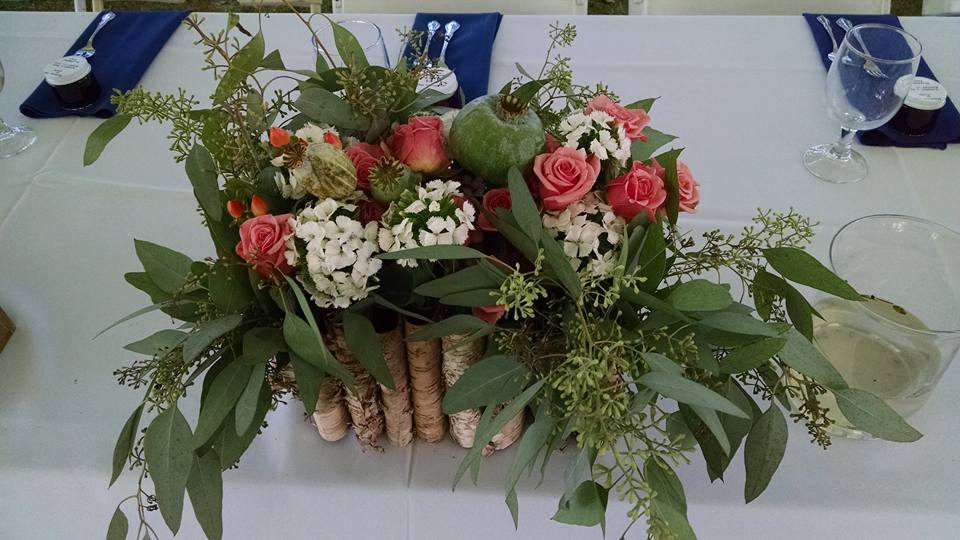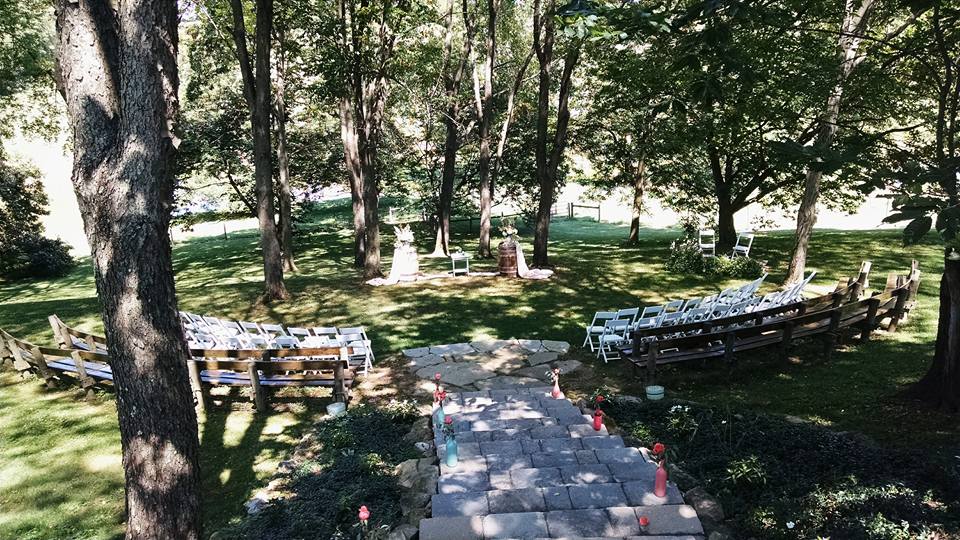 If you want one of the best florists in the area (I would even argue they are some of the best in the state), then I highly recommend Cambria City Flowers for your wedding or any other event. I took these pictures straight from their Facebook page, and you can see just how beautiful they made our day.
The Officiant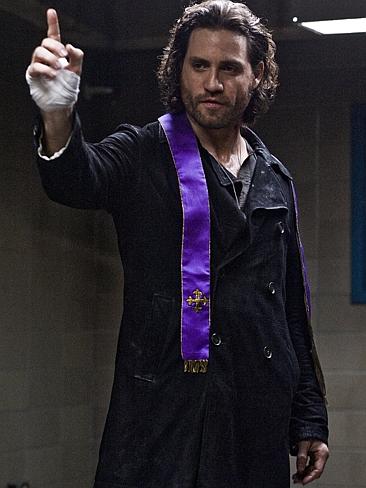 This was one of those things that Lindsey assigned to me. Lindsey's family found a former Catholic priest, who gave up the priesthood and married a nun. I am not even making this up. For some reason, he did not lose any of those priest powers though and can now perform weddings and tailor them for Catholics without any of those pesky rules. I know what you are thinking. "But Josh, you are not Catholic, nor even religious, why would you want a Catholic priest?" Well for some reason I got it in my head that this guy was a Renegade Priest, traveling the land in a black van, with cut-off sleeves and a mullet. Just performing weddings and doin' the lords work. Instead, he looked like a pedophile and wanted like $500 plus travel. We decided to pass.
So that took me back to the drawing board and decided to use Thumbtack. This is how I found Jim Burn. He was quite affordable, did not charge us travel fees or hotel room money.
We asked if he wanted to meet us before the wedding and he said that he would like to and asked us where. We ended up meeting in Monroeville (the first time we tried to meet, he got stuck in traffic and we had to reschedule).
He was well prepared and had already sent us a sample of the ceremony. We were able to add in the wine ceremony and readings. What I loved most though, was that every time I emailed him with a change, Jim would respond almost immediately with the changes taken care of the way I specified. This is impressive to me because of the fact that Jim is an attorney, he has a busy life, but yet he always made sure to take the time to give us what we wanted.
As I said in an earlier post, he was very funny and put us completely at ease. Plus, he is a big Star Wars fan and he and Jason had met before at some Democrat meeting thing. How crazy is that?
The Caterers
The food was delicious. The winery only allows one caterer, so it is not like we had much of a choice. The linens and everything looked great, so I really cannot complain too much. However, you know me, I am going to complain.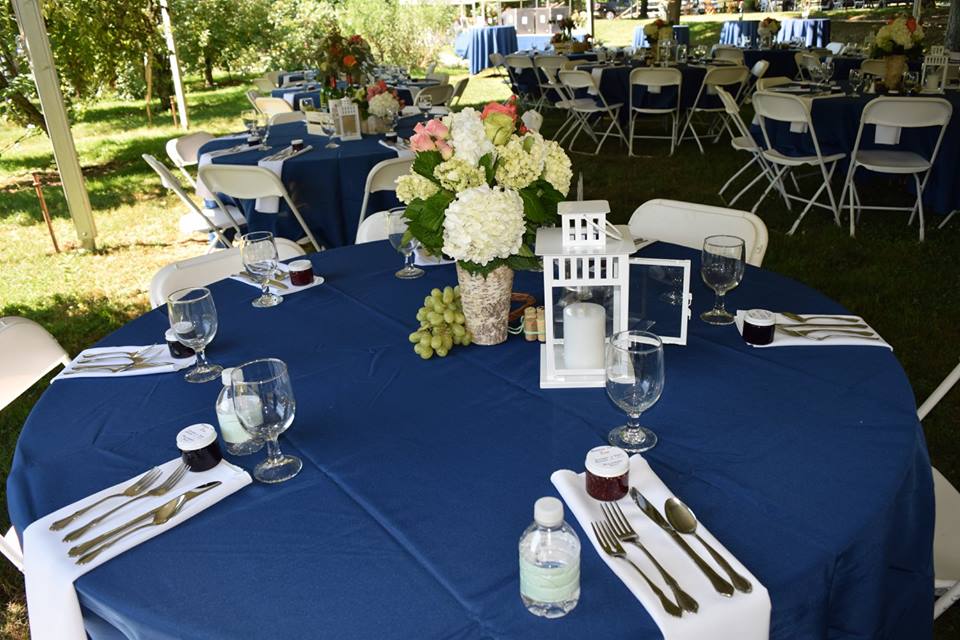 They were impossible to reach. They said they preferred to be reached by email, so Lindsey would email them and we would never hear anything. Then I started emailing. Again, we never heard anything. And then when we finally did reach them, they kept getting things wrong and we had to correct them like ten times. It was very frustrating. Between them and Mary, ugh. It was like they had never done a wedding before (I understand that they were busy with their own son's wedding, but c'mon, if this is your business, you get it right all the time).
One saving grace was the woman who was actually setting stuff up the day of the wedding. I never got her name, but she was extremely helpful. She helped me set up tables for the guestbook and seating chart. She set up the decorations for the bar, which Lindsey explained to me, but I was not going to have time. She seemed like she knew exactly what to do. Maybe the caterers should give her a promotion. Just saying.
The Beer
This is a pretty simple one, but I would like to acknowledge them. Pop 'n Brew in Mount Pleasant delivered the beer to the winery and even waived their normal delivery fee. Matt from there was super cool about everything and even let us return all the beer that was left as long as it was still cold.
It was funny because I really had no clue how much to get, so I ended up with 32 cases of beer. 12 Miller Lite, 12 Coors Lite, 6 Yuengling Lager, and 2 Leinenkugel Summer Shandy (which Matt was nice enough to save for me in the back so it did not sell out that close to the end of summer). We ended up returning 17 cases of beer. Oops, I really overestimated.
The Conclusion
So all in all, the vendors were pretty good. I did not mention the photographer because she will get her own post. Obviously I thought very highly of her. I guess this would be a good place for me to give my advice. First to someone looking at prospective vendors.
Ask tons of questions. Lindsey and I were bad at asking questions. I mean, she would have a few questions, but then later she would think of other stuff. There is nothing too small. Every detail needs to be ironed out, you cannot just assume someone will do something or that someone will understand what you mean. I know this seems pretty obvious, but trust me, those little details will save you headaches the day of the event.
Now for the vendors…
First, be accessible. If you want to be reached by phone, then answer/return phone calls. If you prefer emails, respond promptly. Even if the response is "I do not know the answer to that at this time, let me check into it and get back to you." That answer would have alleviated so many of our fears instead of just dead silence.
Second, if the people ask you a question such as "well what do you recommend?" Do not say "whatever you want, that's what I/we can do." That is not what they want to hear. If we asked what a vendor recommends, it was because we really did not have a clue what we were looking for in that circumstance.
Third, and maybe the most important: BE ORGANIZED! If you are in the wedding business, you have to know how important this is to the people that our paying for your services. Keep a file, a page in a notebook, use an iPad or something to reassure them that you know exactly what is going on at all times. If they reach out to you and want to discuss something, pull up the file before the phone call and just refresh yourself with that client. That would have went a long way for some of our vendors, if they had just taken that time to give us the semblance of organization.
I hate to keep picking on the winery, but if they hired a wedding concierge/planner person, they could probably double what they charge (and to be fair, the winery was not really that expensive). Since they only deal with one caterer, this person could be the go between. I am sure running a winery is stressful and very hectic, which is why I can cut Mary some slack (not really). But she does not want to spend the extra money for that person who could help grow this part of her business (which it totally could, the winery could probably charge triple what they do now) and thus she tries to do all of these things and it really shows. The wedding stuff is what she puts in her lowest priority box.
Remember vendors, you need to portray an air of desire to make this day for that couple absolutely perfect. That is why Cambria City Flowers gets such high marks from us. We felt like they were just as emotionally invested in the day as us. If you are going to be in the wedding business, you really have to go that extra step.
Alright, I am stepping off my soapbox now.