Ughhhhhhhhhh. Last week I only got four right. That means I went from being in second place and just about to pass Jason, to now being in fourth place and seven behind him. My brother is in second and is five behind Jason. My mom is in third and has the same score as me, but must be beating me with the tie-breakers. And with another great performance last week, Adam2 is only three behind me.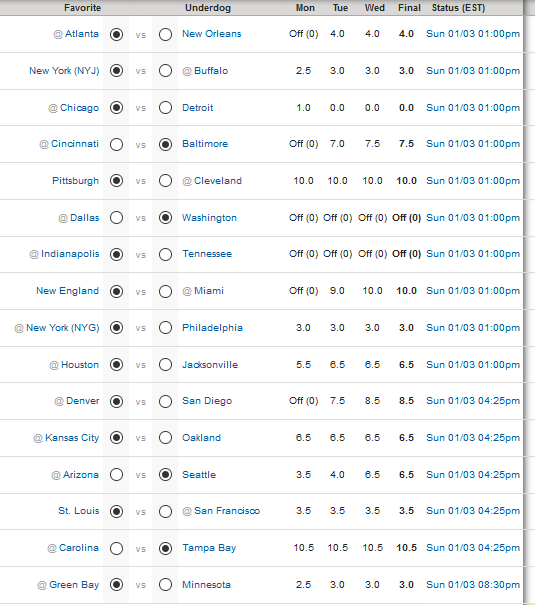 I lost to Jim and finished in fourth place. Not too shabby after almost not making the playoffs.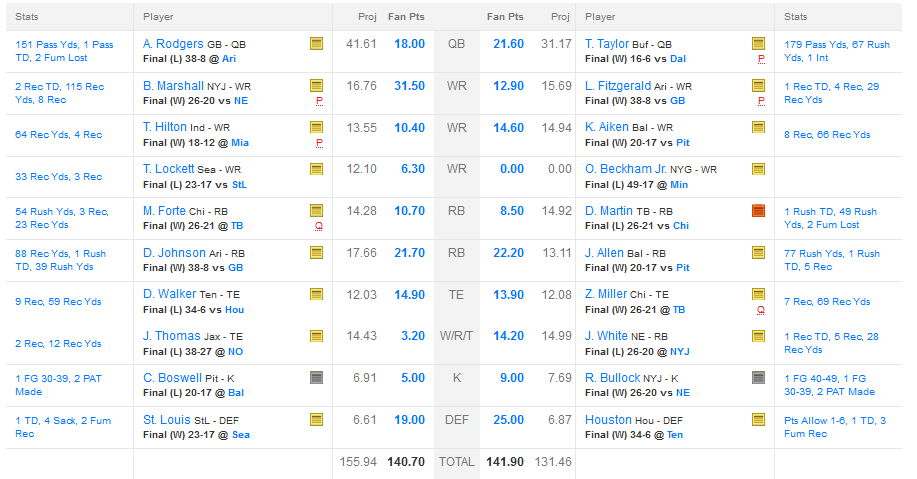 In the finals, Jessica defeated Offord 139.00 to 129.40. That is her second championship in three years. It is also the second time she defeated Offord in the finals. That is pretty impressive for both of them.
Over in the Pittsburgh Bloggers Fantasy Football League, I made it to the semifinals and should have defeated Sean pretty easily. I talked enough smack all week about how I was going to crush him and then get the chance to avenge my finals loss to Alex. Well I guess I should have learned my lesson about running my mouth all those times in fantasy baseball.

I guess Sean is laughing now. Actually he made it a point to rub in in on Twitter. I deserved it. Sadly, I had Kirk Cousins on the bench, he scored 32 points. And Demarco Murray (my brother told me to start Alfred Blue over him, I will never listen to him) scored ten points. It is funny about Cousins, I really did consider starting him. The past few weeks he has outscored Brady, but I was nervous that this could be the week where Cousins returns to form. I guess I was wrong.
Congratulations Sean on a well deserved victory. I will be cheering you on this week against Cerebral Overload. Also, I do get to take on Alex, but not for the championship, instead just the right to third place. He will probably crush me.