It was pretty sweet being able to spend Valentine's Day with my wife. I never really thought that was something I would get to say. We were off this weekend, so we celebrated the holiday on Saturday. First we exchanged gifts, then we went to dinner at the Backdoor Cafe in Johnstown.
We have been there before and just like then, the food was fantastic. I had the pork chop (again), while Lindsey had the shrimp pasta dish. We then split a berry tiramisu. I want to mention the crazy drink I tried. It was called the Azul Fuego. It was tequila, blueberry something, jalapeno syrup, and lime. The rim was coated in sugar and some kind of pepper. The drink was spicy. Very good for one drink, but I cannot imagine drinking a bunch of them.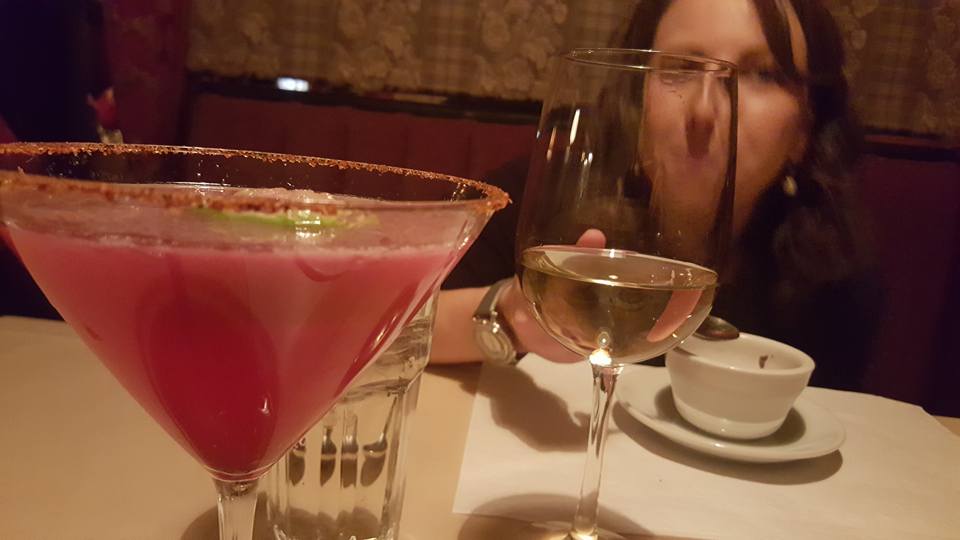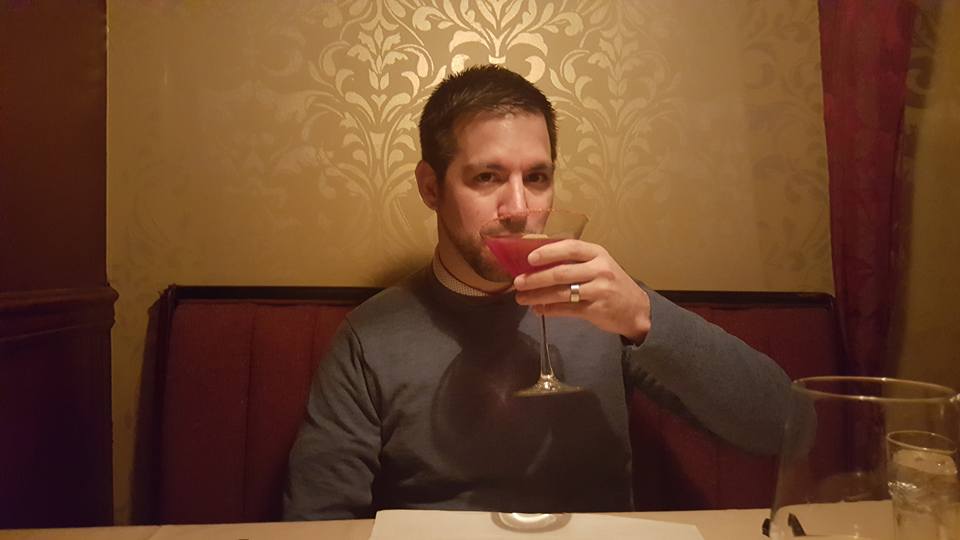 Notice that ring ladies? It means I am a husband. So back off. And hey, what about my beautiful wife? Here she is drinking her coffee.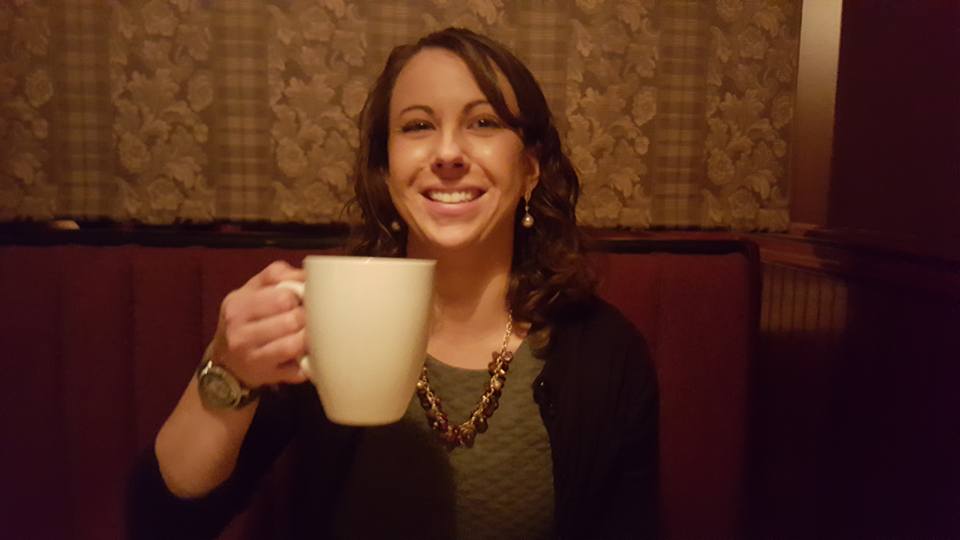 After dinner we went to the movies to see Deadpool, which I will write about later. So wait, I mentioned gifts and I know you are dying to know what I got. Well first let me say that I got Lindsey some workout stuff and a new, nice sports bra (hey, those things are expensive). I also bought her something a little more private.
She got me some workout clothes (great minds think alike) and a steamer. The big gift though was a new wallet. I found one on the internet that I liked and I sent it to Lindsey, hoping she would take the hint. Fortunately she did pay attention to me and this was what I received today.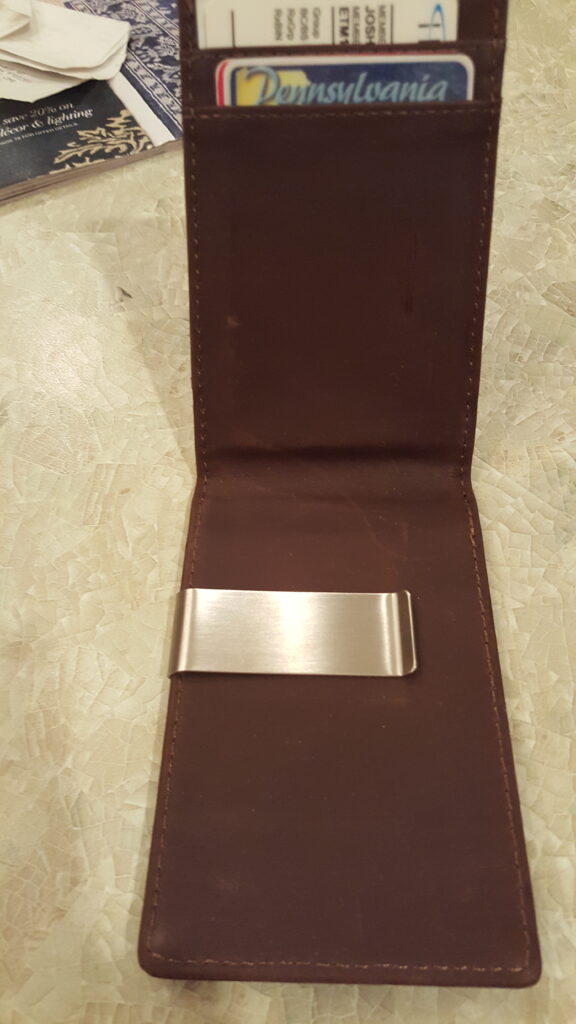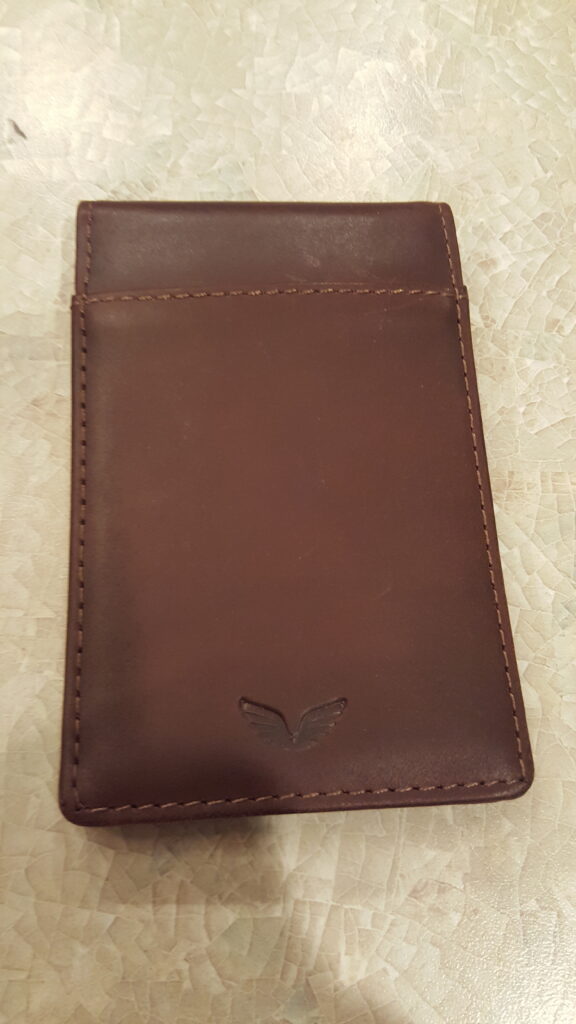 I love it! It is quite thin, which made me clean out my wallet. I took out all of my useless cards, like reward cards for different stores. I downloaded the Stocard App, which allows you to scan the cards and use them from your phone (which I tested at Sheetz today).
Yep, it was a pretty good Valentine's Day…