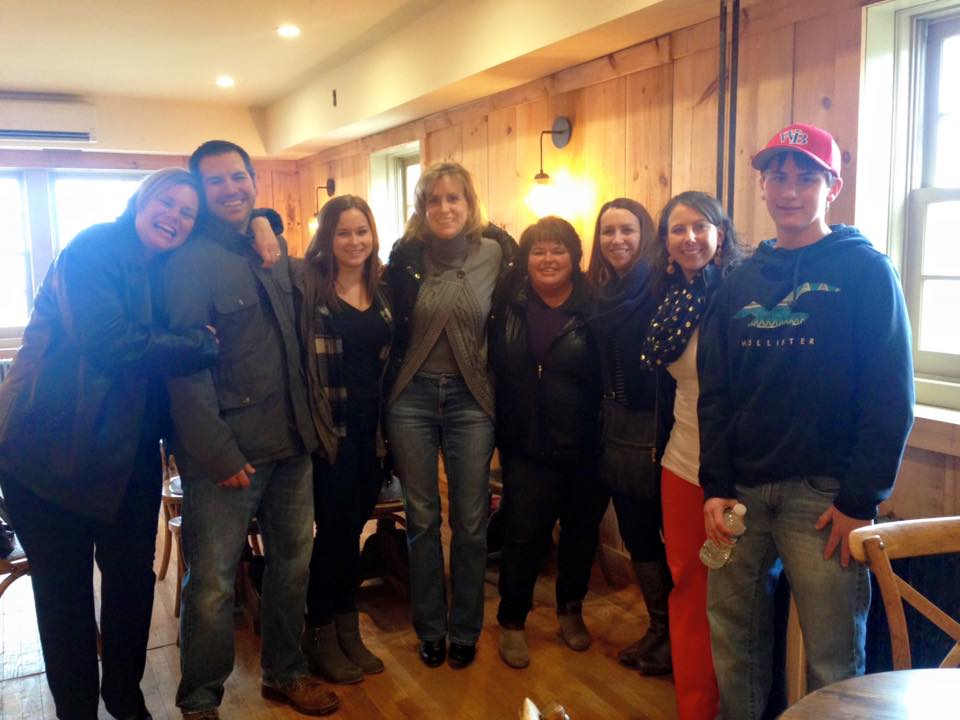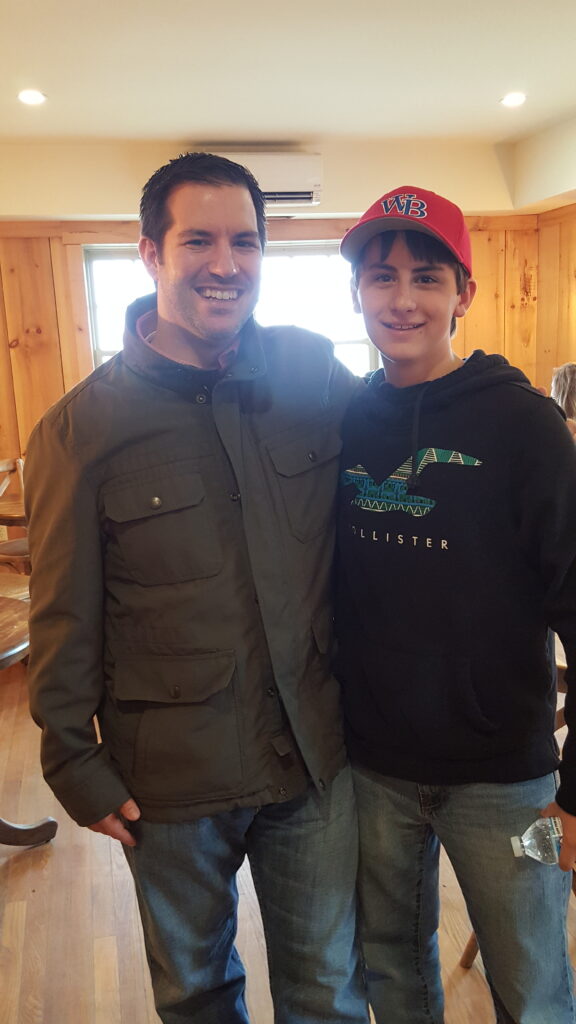 Last year at this time, Lindsey and I took a break from painting and unpacking to head to Virginia in order to hit up some wineries. This is now a tradition, going to Aunt Lori's and this year we decided to change it up, instead of going to some wineries, we tried out some breweries. And this year, Addy was kind enough to be our designated driver, which meant that I got to partake in the fun!
We made it down to Aunt Lori's house Friday night without incident. NO SPEEDING TICKET! We drank some wine down in the basement and told some funny stories. The next morning James made us breakfast again, seriously his waffles are so good. While everyone was getting ready, Luke and I played ping-pong. I beat him pretty easily (he is definitely getting better) and I then took on Aunt Lori. We had a pretty good match, but I am still the reigning champ. Good thing my brother will not come down…
We started out at Dirt Farm Brewing. For my flight, I had the Straw Golden Ale, Tart31 (cherry ale), Winter Ale, and Sweet Potato Stout. I thought they were all pretty good. My favorite was the Winter Ale. I ended up having a glass of that when my flight was finished. Lindsey tried the Straw, Red Merl, Winter Ale, and Scott Brown Ale. She did not really like any of them. After a few beers and some funny political conversations, we then made our way to the next brewery.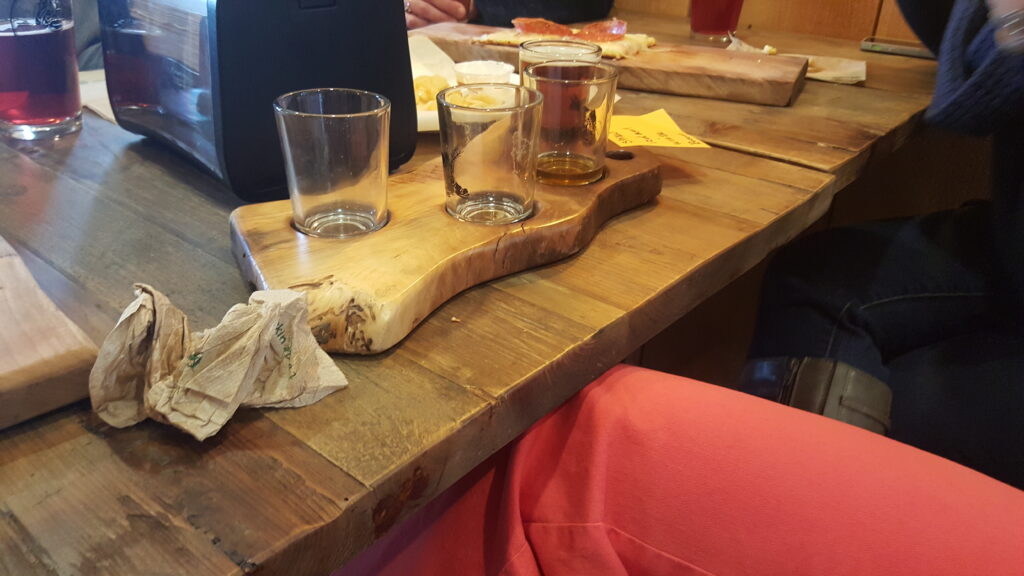 The Old 690 Brewing Company was a pretty hoppin' (I crack myself up) place. They had a food truck with some delicious barbecue. This place had a much bigger selection and I ended up trying the flight which had all 15 beers. My favorite was probably the Chocolate Milk Stout. I think Lindsey liked the Roadside Raspberry Wheat. The only downside to a flight of that size is that by about the sixth or seventh, they all start to taste the same. I barely remember much of the night there. I know that I drank a few more beers and they were good, but…yeah. My brain became mush at some point.
We were back at the house around 9:00 and in bed not much later.
It was definitely a great time, but I think we all agree that the wineries are a much better idea. Do not get me wrong, we had a great time, but beer and wine are two totally different kinds of drunk. There was much more crying and emotion this time around. So next year, wine tour!