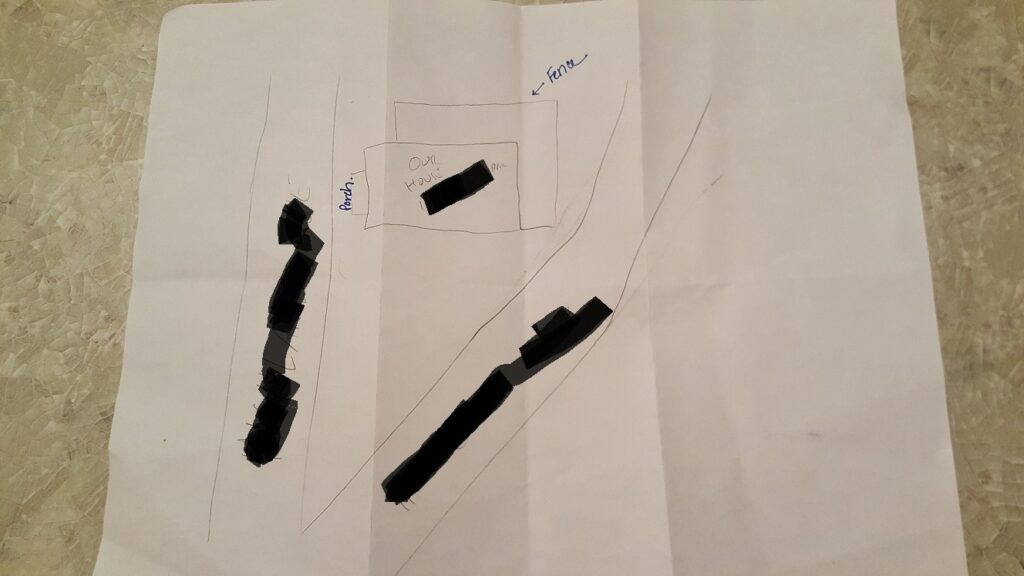 Lindsey and I want to put in a fence. We planned on doing this in a few weeks when we were on vacation. I went to the borough and submitted a drawing of where the fence would go. Yes, this is the cool drawing I gave to the guy. Yes, I blacked out the street names and our address.
We received our answer today and it was a pretty shitty one. The borough planner said no to our fence. His reasoning is that our house basically has three fronts because of the way it is situated and Ebensburg has a no fence in front yard ordinance.
Now I do not plan on going down without a fight. Okay, there really is not much of a fight here. I will go to the office and try to find some kind of compromise. If not, then it looks like we have more money to spend on a patio or maybe for that fireplace replacement. And maybe we could do the invisible fence for Samson so that he can run around outside for a bit when it is nice out.