We finally had some of my family over to see our house. It only took a little over a year since we moved in to the house. Naturally having people over means something different to me than to Lindsey. I figure if people are coming over, you make some food and have some drinks. Nothing major. However, when Lindsey has people over there is a bit more into it. And since this is not 1955 and the woman does all the kitchen work, I had to help out. Actually, I did all the food and Lindsey cleaned the house.
I started on Saturday by preparing the desserts. We decided on different mini-desserts. For hot food we went with crock pot stuff since it is easy.
Banana Foster Shooters
We used to make these at work years ago. I figured this would be simple. I bought some pudding, fosters syrup, and a sticky loaf from work. I cut the sticky loaf into small chunks.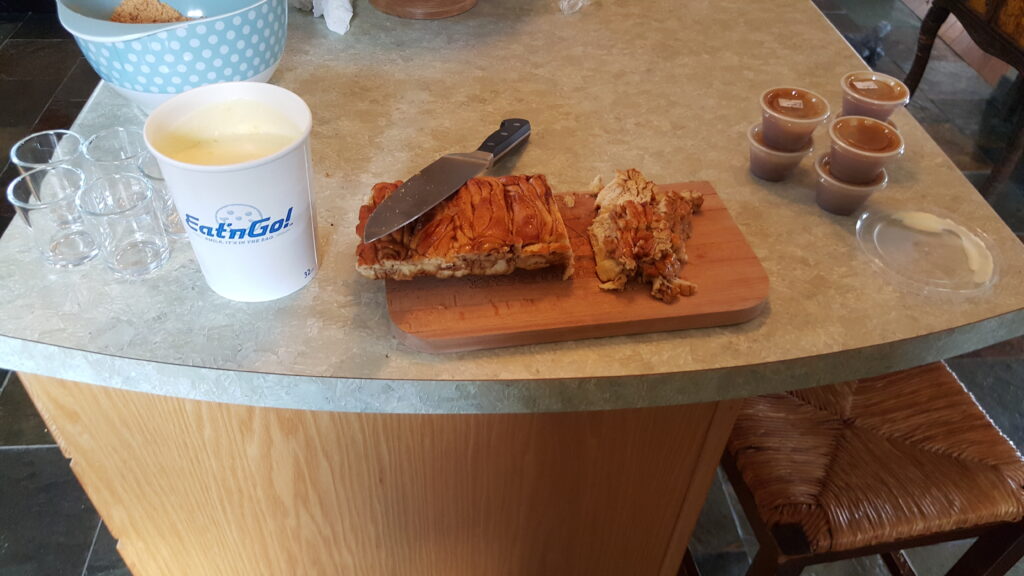 I then layered the sticky, pudding, syrup, and some slices of banana. Sunday morning I mixed up some whipped cream and topped them (I forgot to take a picture, sorry!).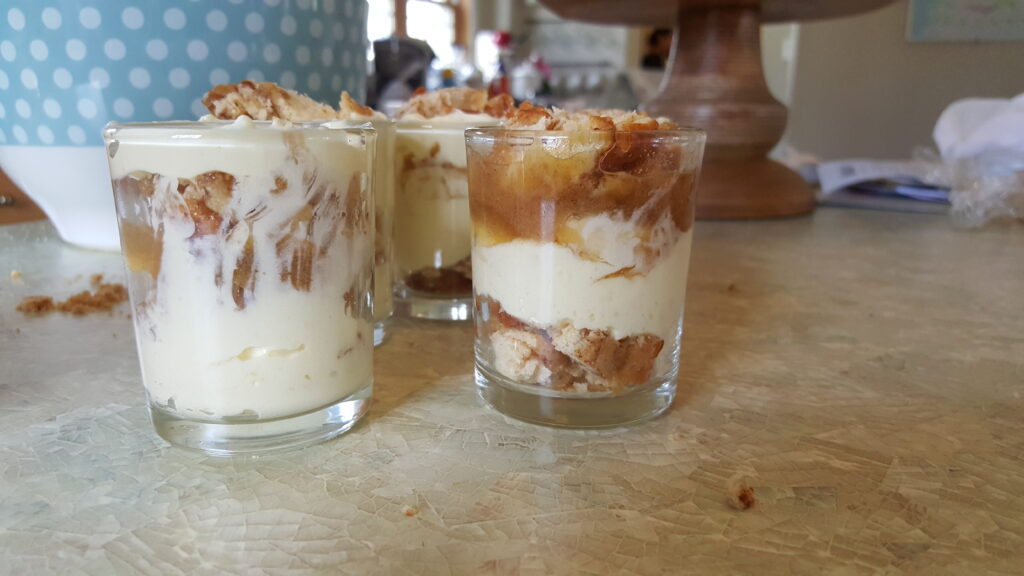 I should have used a decorating bag and piped in the pudding. Using a spoon was a bit messy. Oh well, I will remember that for next time.
Lemon Meringue Pie Shooters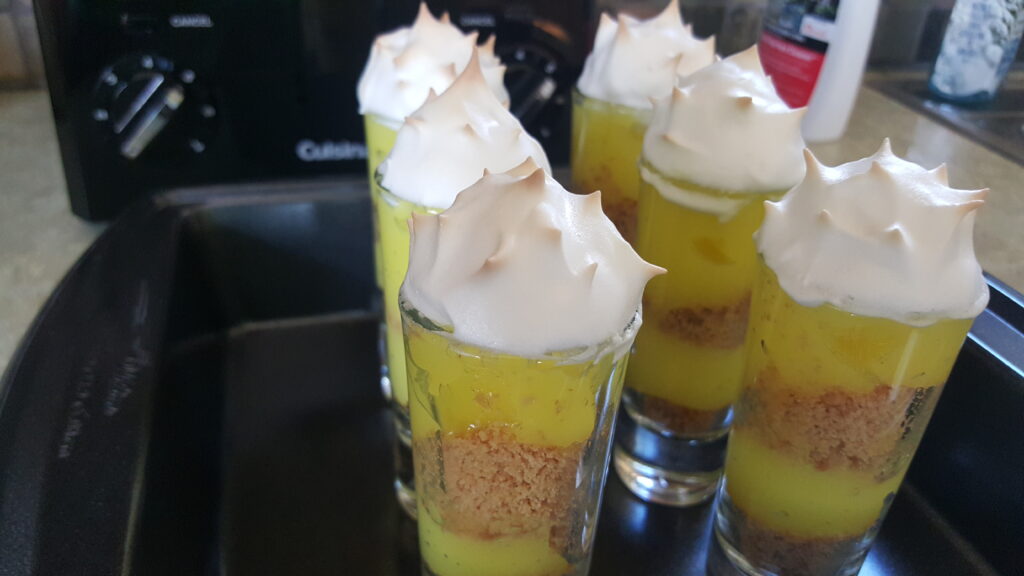 I am the most proud of these ones. I saw a picture of them and decided to just make them on my own. Again, I bought some stuff from work (lemon pudding and meringue). I took a graham cracker crust and crushed it up. Layering them was a little easier than the others, probably because the pudding is more gelatinous.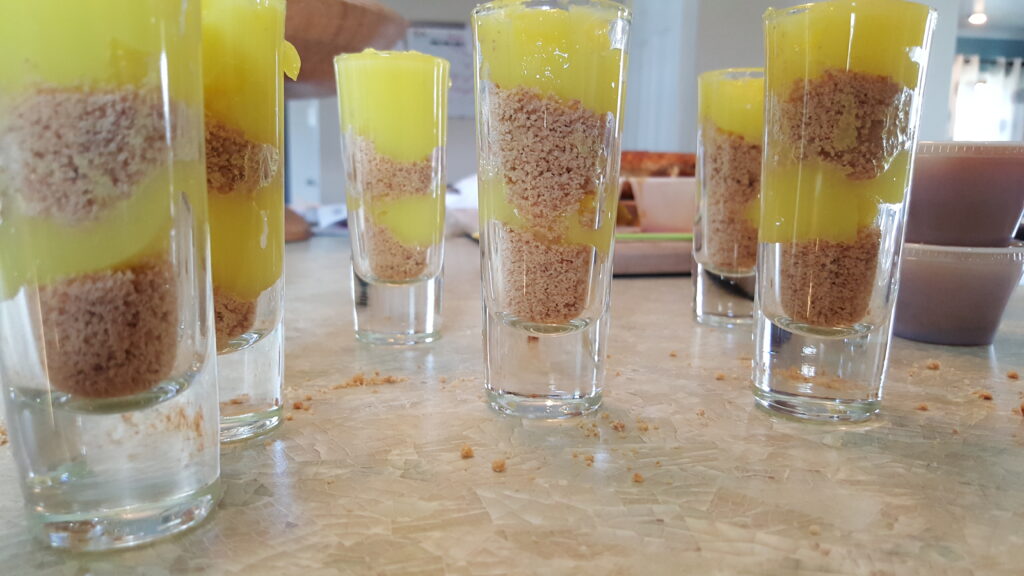 I was actually a bit worried about the meringue. I did not think it would come out very well given the size of the glasses. On a plus side, I finally used the mixer we received from Lindsey's aunt for a wedding present. It worked awesomely.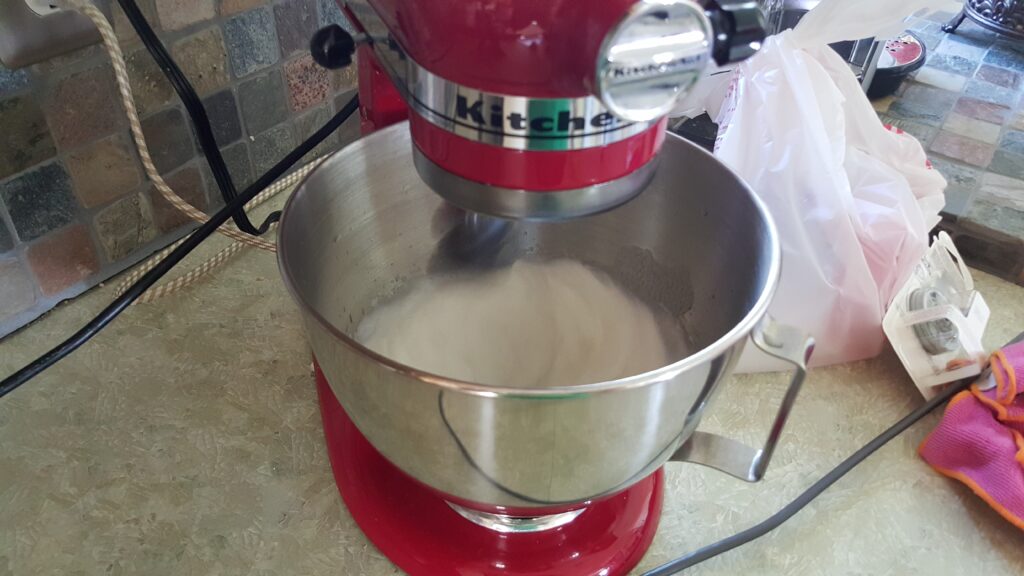 I was surprised to find that my meringue skills are top notch, no matter how small the area. I joke with people at work that no one can beat my peaks and c'mon, after seeing these ones, is there any doubt?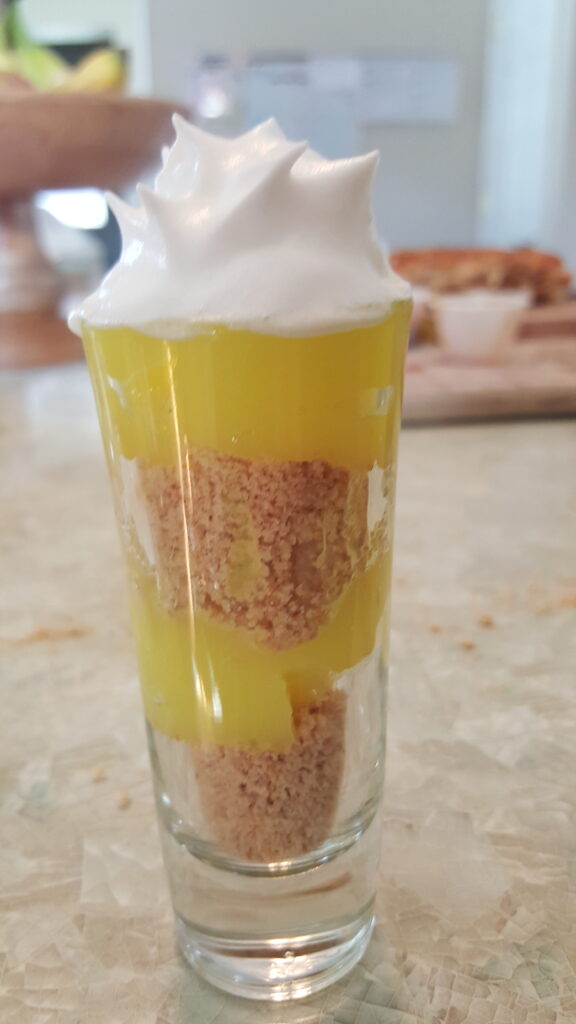 Mini Baileys Chocolate Cheesecake Trifles
This one had the most steps, but in the end was pretty easy. I cannot even pretend to have come up with this or anything. I found the recipe on Pinterest. Yes, I have a Pinterest account (I do not really use it except for finding recipes). If you are going to make these, remember that the alcohol is not cooked off, so you might not want to allow kids or recovering alcoholics to eat them.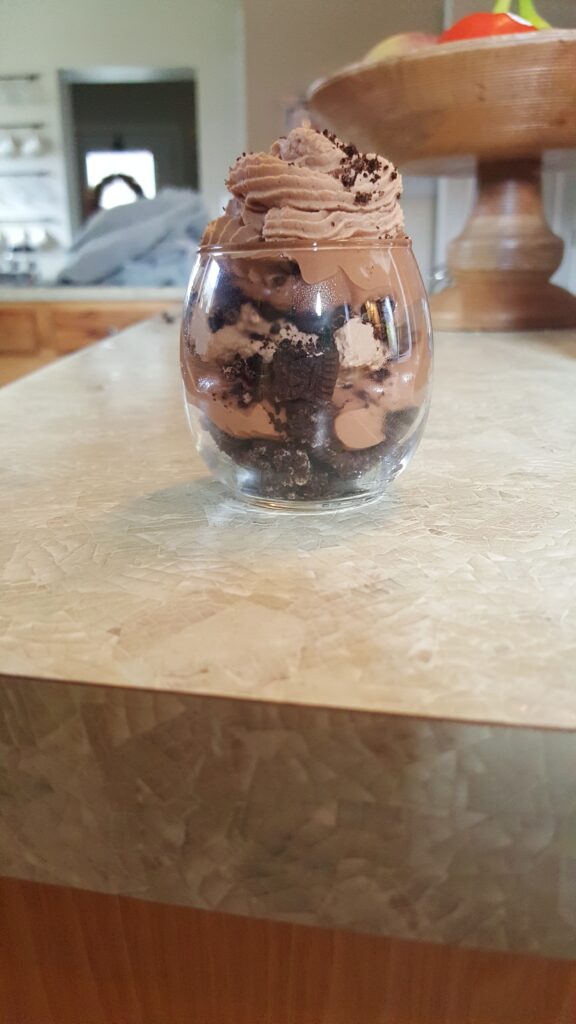 Okay with the desserts finished it was time to focus on the actual food.
Bourbon Glazed Kielbasa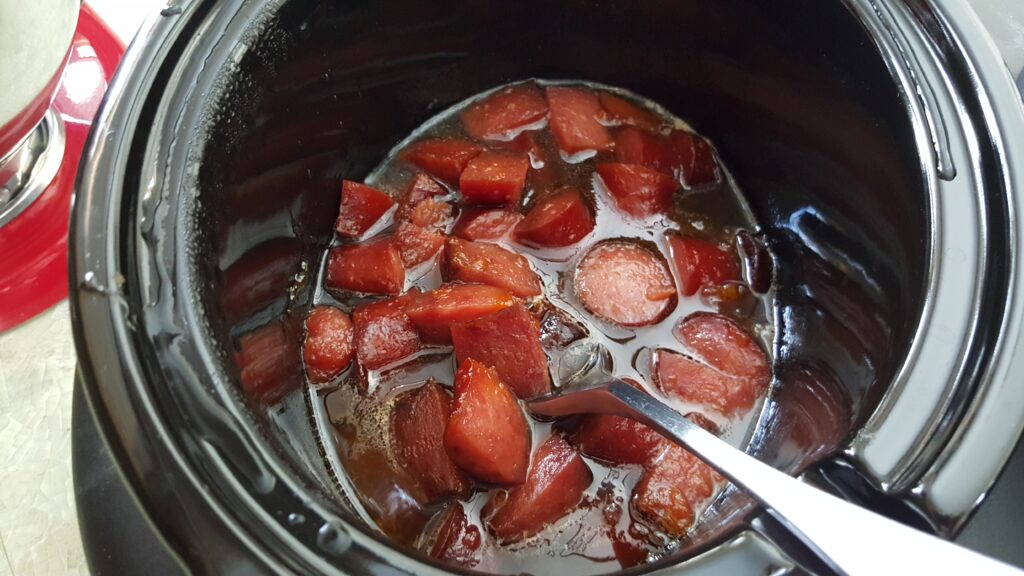 I found this recipe on Pinterest as well. It is seriously the most simple thing ever. Just take a pound of kielbasa, a cup of apricot preserves, a half cup of maple syrup, and 2 tablespoons of Jack Daniels. I put it in the crockpot for like four hours. These were definitely a big hit. There were none left.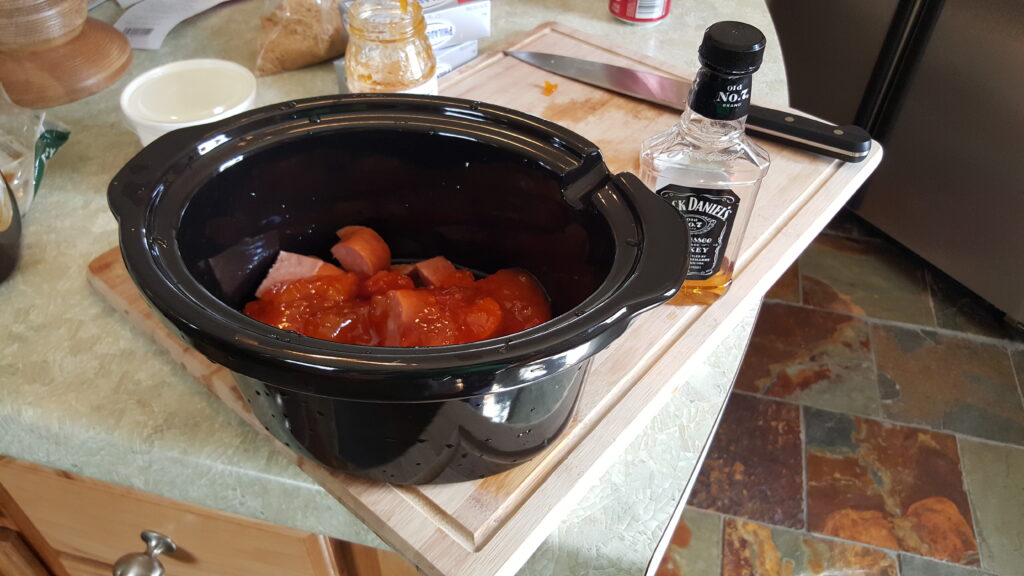 Buffalo Chicken Dip
You cannot have a party without buffalo chicken dip or BCD as my brother calls it. Another nice and simple recipe, but we ran into a problem. I thought we had some Frank's Red Hot left, but we did not. Instead of running to the store, I just substituted Sriracha Sauce. I added a little more ranch dressing because Lindsey likes more ranch. I thought it was pretty damn good, albeit a little bit spicy. Fine with me.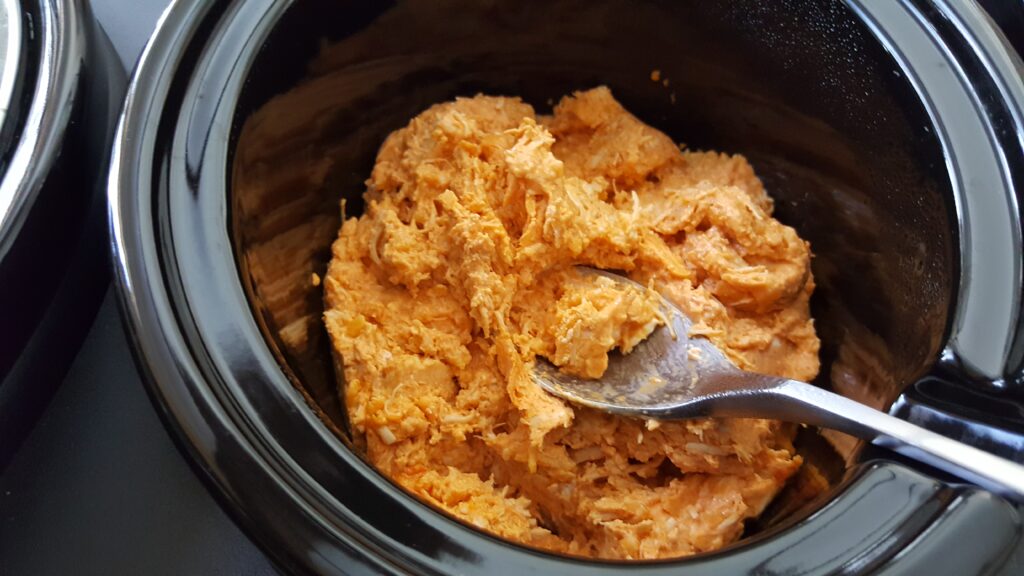 Pork Chops
Another recipe I found and decided to change a bit. This one also had maple syrup and Jack Daniels. I added some more onions and instead of seasoning them with just salt & pepper, I went with a garlic pepper blend.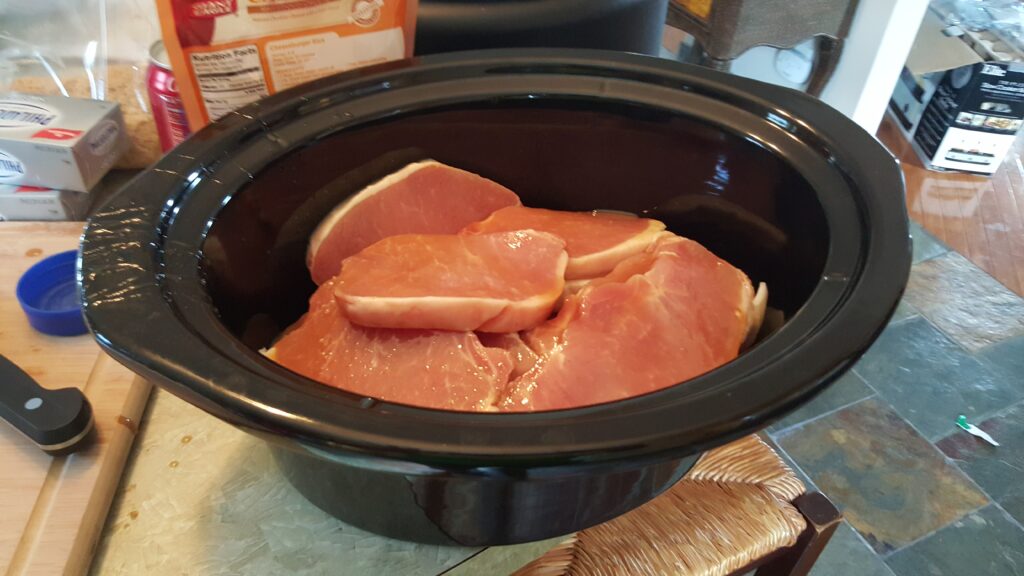 And the finished result came out so good….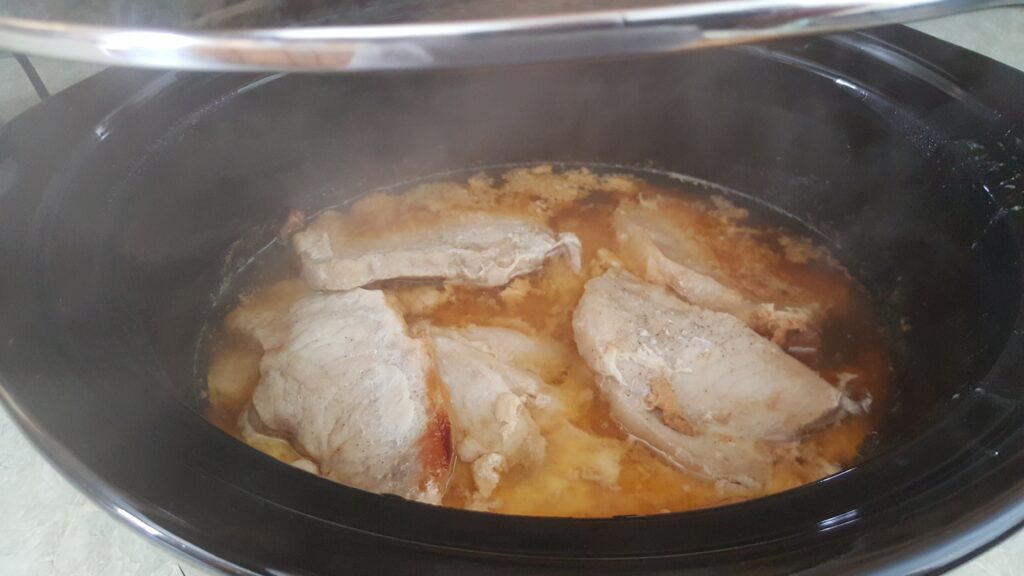 For a side we just had some garden rice. No sense talking too much about it.
One of the problems with being a restaurant general manager is that you are always seeing the waste and freaking out.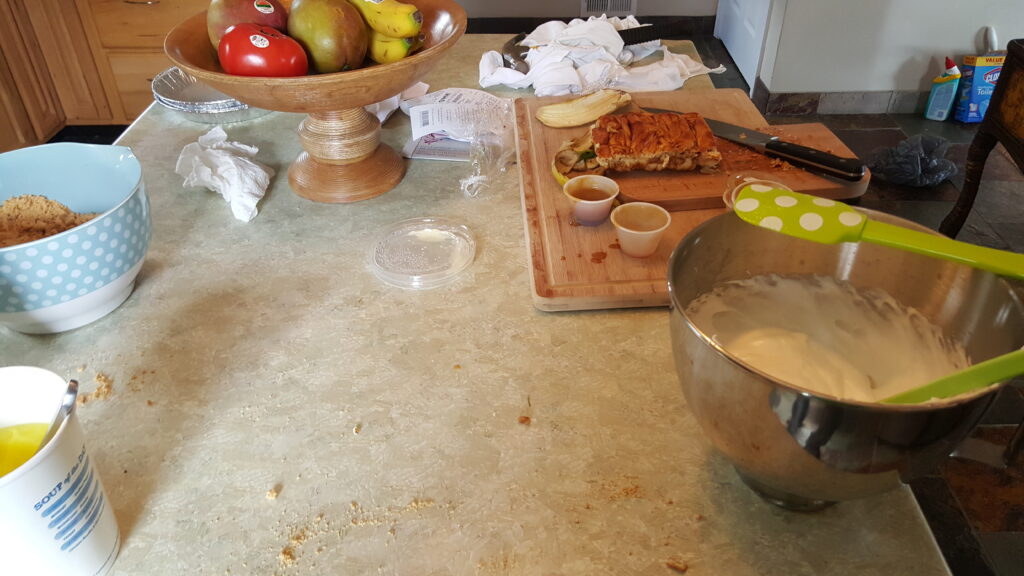 This was all stuff that I ended up throwing away. Yikes, that would not be good for our food cost. Good thing that sort of stuff does not matter at home!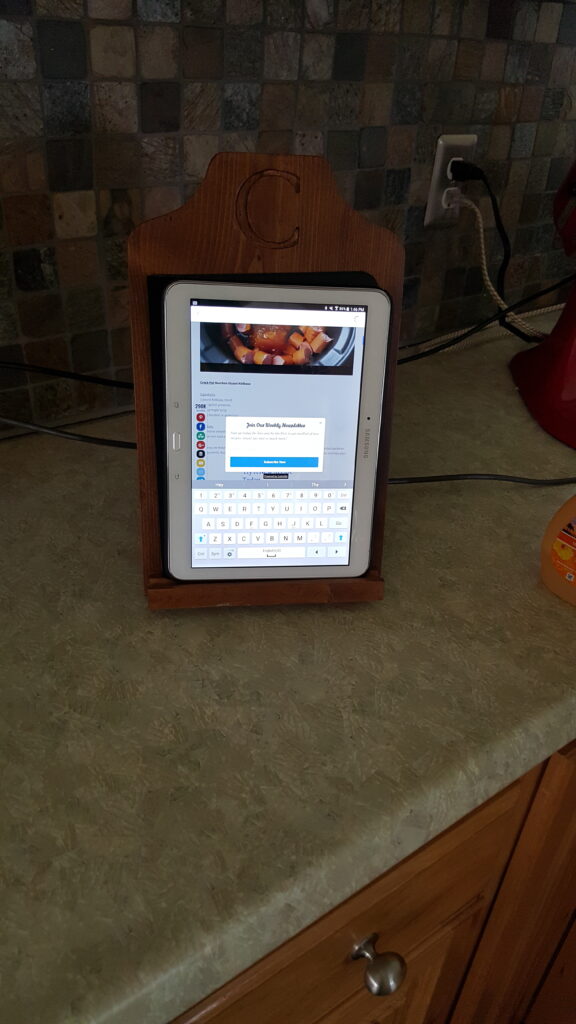 This was one of the gifts we got for Christmas from Lora & Adam. This thing came in handy while making all of this stuff.
Here are some more pictures of the fun stuff.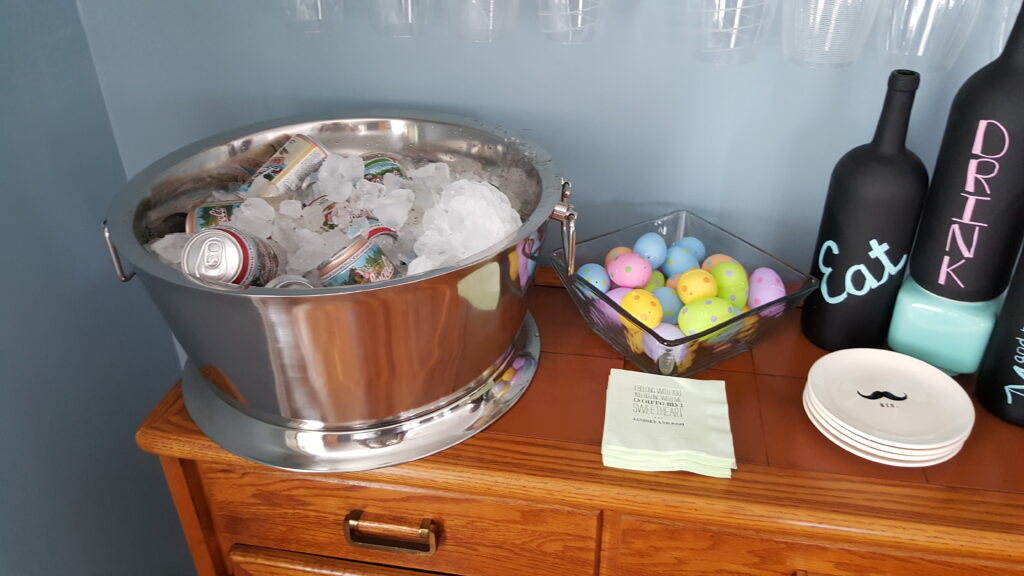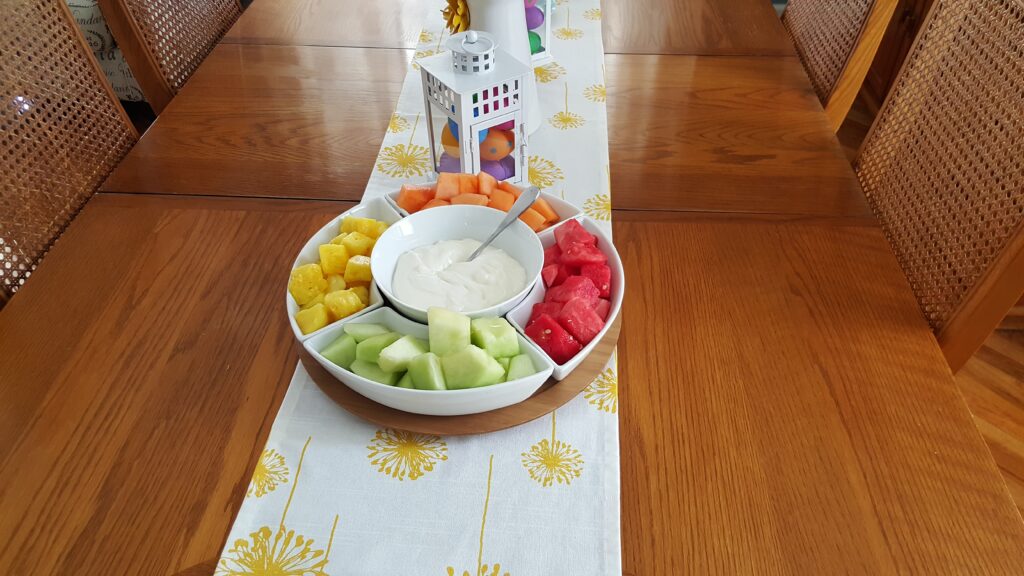 I am guessing if you have read this far then you are probably wondering how the party went. It went really well. Thank you for asking. Pap & Gram, Adam & Lora, and Tim, Becky, Connor, and Drew all came over. We all watched the Pirates beat the Cardinals, as well as Samson playing with the kids.