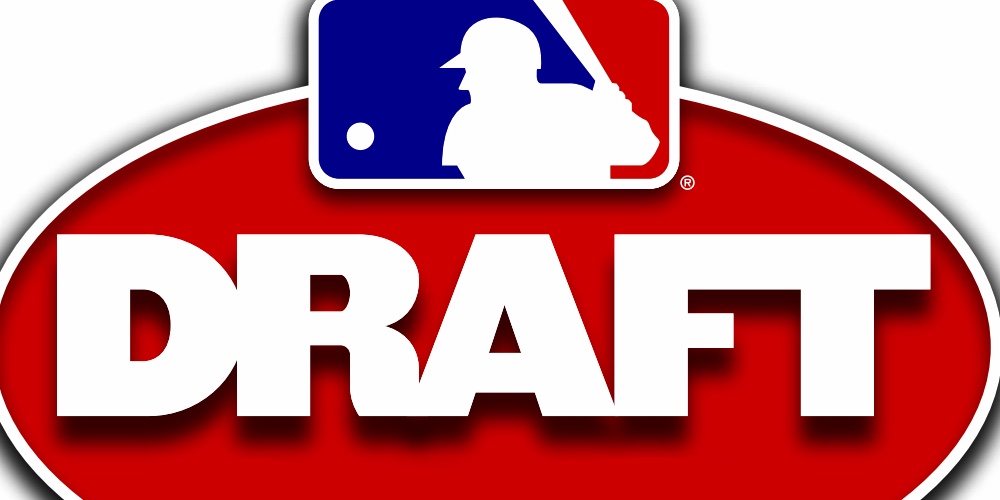 The other day I was thinking about the Pirates draft strategy, specifically under Neal Huntington. For those of you that do not remember, in 2009 (NH's second draft) he went out and drafted a bunch of big, high school pitchers. They were drafted well above slot and given decent bonuses to convince them to sign. The idea was that if he went after enough of those type of pitcher, maybe they could develop one of them into a very good pitcher. At that point in time, the system was bereft of pitching talent. The Pirates could not really afford to just draft one really good pitcher and then have a Brad Lincoln situation happen (get hurt or fan out). That money was better spent trying to go broader.
Before anyone freaks out at me, I completely understand and for the most part agree with this method. The moment you go to criticize NH, people become angry and want to tear your head off. I get it, he turned the franchise around, but that does not mean he is perfect. There have been mistakes. My point of this post (if I ever have a point) is to just look at some of the drafts and figure out if it works AND if that method is still in use (and if it is, should it still be in use?).
So, we need to look at the 2009 draft and those pitchers.
Brooks Pounders (2nd Round): Recently made his debut in the Majors for the Kansas City Royals
Zack Dodson (4th Round): Elected Free Agency at the end of 2015, was signed by the Orioles and was in their system, but released on 8/9/16. Never made it above AA and did not pitch this season
Nate Baker (5th Round): Made it to AA, but was released by the Curve in 2015
Zack Von Rosenberg (6th Round): Made it to High A, but was released by the Power in 2015
Trent Stevenson (7th Round): Made it to High A, retired in 2012
Colton Cain (8th Round): Was traded to the Astros in the Wandy Rodriguez deal, made it to AA, but was released in 2015
So there you have it. The big high school arms drafted in 2009. Only Pounders has made it. the rest are no longer in baseball (okay, some of them might be kicking around the Independent Leagues, but I am not doing that much research).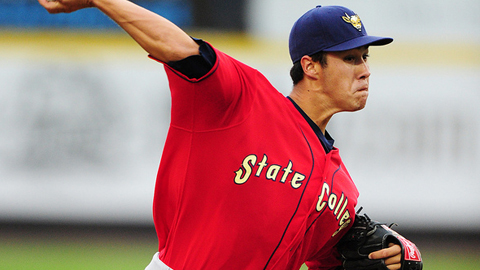 Alright, that was 2009. What about the next year? Well 2010 was interesting because the Pirates drafted Jameson Taillon with the second pick. It was either him or Manny Machado, so either pick would have been a success. Also though, Taillon was considered one of the best pitchers in the draft and they were not drafting him above slot or anything like that (say, like Tony Sanchez…). It is hard to lump Taillon with these other pitchers because he was not a reach. But I will mention him and give NH credit for drafting him.
Stetson Allie (2nd Round): I remember everyone being excited about Allie. Big pitcher, who threw extremely hard, but was a little wild. He is no longer a pitcher, but is still in the system at Altoona
Nick Kingham (4th Round): Actually one of the guys that could eventually work out. Is coming back from an injury, but was doing okay in AAA before the injury.
Ryan Hafner (17th Round): Made it to High A, but then was released. Bounced around a bit before deciding on free agency at the end of 2015.
Okay, so the Pirates must have tried something different in this draft. They actually drafted a few college pitchers in the middle rounds. Maybe by then they were starting to have some doubts about those young arms? Or maybe they realized with drafting such young guys in the first two rounds, with such huge upsides, they needed to take some pitchers who were probably not as high upside, but not very high risk…
In 2011 the Pirates drafted Gerrit Cole with the first pick. They then came back and drafted Josh Bell, who everyone said was unsignable. They convinced him to not play football in college and come to work for them.
Colton Brewer (4th Round): He has made it to High A, but is back down a level.
Tyler Glasnow (5th Round): Made it to the Majors
Jake Burnette (7th Round): High A
Jason Creasy (8th Round): Made it to AA, but now on a rehab assignment after coming off the DL
Clay Holmes (9th Round): Made it to AA
So wow, of all of those high school arms drafted, the Pirates were able to develop Glasnow. The majority are no longer with the team and a few others are still hanging in there to varying degrees of success. It does not make much sense to look at the rest of the drafts since I believe this was the last year the rules allowed the Pirates to draft players above-slot and offer them larger bonuses. MLB put an end to that and decided to use a scale for each round or something.
We have to ask ourselves though, was it worth it? In the second round of the 2009 draft, the Pirates took Pounders over Nolan Arenado (who the Rockies signed with $625,000 bonus). The Pirates gave Colton Cain a $1.125 million bonus. There are a few other players in that round who the Pirates could have drafted over Pounders. Yes, I realize this is one of those hindsight being 20/20 situations. You really want to be sick? Paul Goldschmidt was drafted in the 8th round that year, the Pirates could have taken him instead of Cain…sorry, that is the last one.
Now, I know what you are thinking (because I thought the same exact thing): okay, so maybe the high school pitchers did not work out, but the Pirates have drafted pretty well aside from them, right? Well…maybe. Can we attribute the success of the team to the draft? I suppose we would have to look at each player on the current roster…which, I will do.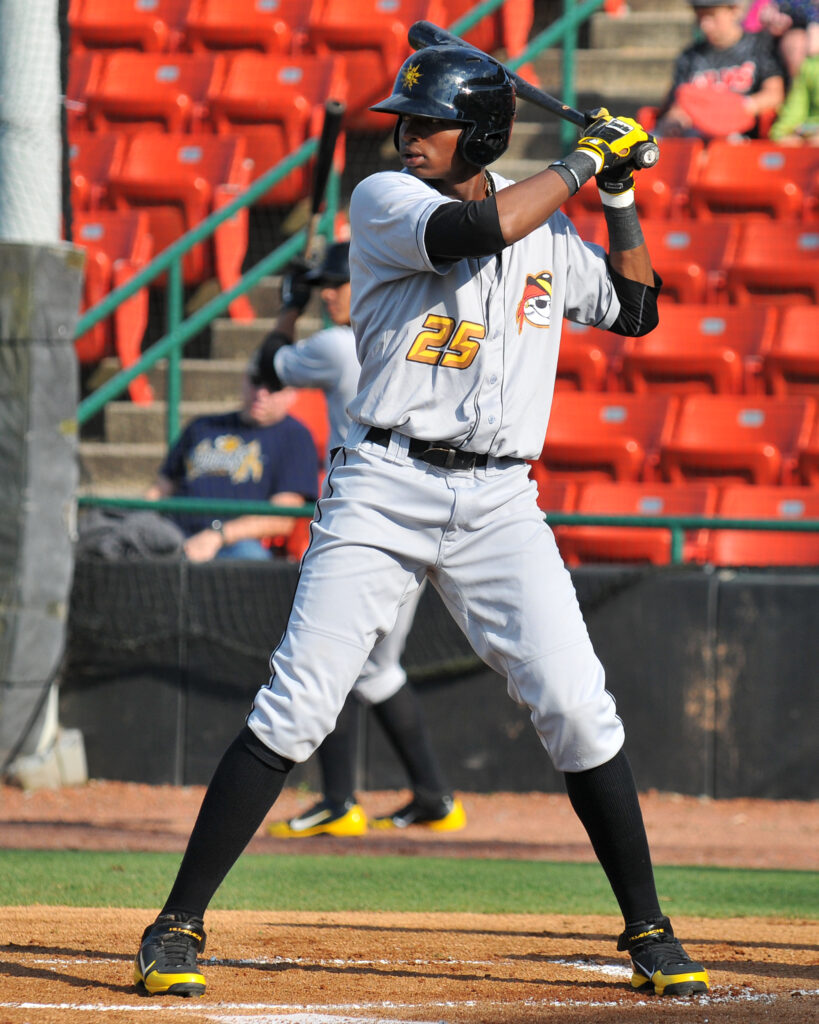 This is the current roster as of 8/10/16:
Antonio Bastardo: Trade
Gerrit Cole: 2011 Draft 1st Round
Neftali Feliz: Free Agent
Tyler Glasnow: 2011 Draft 5th Round
Jarred Hughes: 2006 Draft 4th Round
Chad Kuhl: 2013 Draft 9th Round
Jeff Locke: Trade
Juan Nicasio: Free Agent
Ivan Nova: Trade
Felipe Rivero: Trade
Jameson Taillon: 2010 Draft 1st Round
Ryan Vogelsong: Free Agent (this time around)
Tony Watson: 2007 Draft 9th Round
Francisco Cervelli: Trade
Eric Fryer: Free Agent
Chris Stewart: Free Agent
Adam Frazier: 2013 Draft 6th Round
David Freese: Free Agent
James Harrison: Trade
John Jaso: Free Agent
Jung Ho Kang: Free Agent
Jordy Mercer: 2008 Draft 3rd Round
Sean Rodriguez: Trade
Matt Joyce: Free Agent
Starling Marte: Free Agent
Andrew McCutchen: 2005 Draft 1st Round
Gregory Polanco: Free Agent
Out of the entire roster, only Cole, Glasnow, Kuhl, Taillon, Frazier, and Mercer were drafted by NH. McCutchen, Watson, and Hughes were drafted by Littlefield. Starling Marte was signed in 2007, two months before NH took over. Yes, NH gets the credit for Polanco and for all the crazy trades that brought in so much of that talent. I feel like I need to reiterate that I do not believe NH has done a bad job. He is a very good general manager. I am just saying that maybe his drafting could use a little work. Maybe I will be wrong and in a few years the guys from 2013-2016 will be incredible…who knows.
If you look at their MLB Top 30 Prospects, 19 of their guys were drafted by the Pirates, two by the Orioles (acquired in the Travis Snyder trader), one by the Nationals, and eight from international signings. Is that normal? The Royals have 21/30. The Cardinals are 23/30. It is interesting as well to look at those two franchises drafting methods. The Cardinals sign almost everyone they draft. I guess they believe in just quantity and their own developmental programs. Another cool team to look at is the Braves. Their Top 30 has 12 guys drafted by them, almost all of the others were drafted by other teams and traded to the Braves.
So what does all of this mean? Nothing really. Looking at the past two drafts and it seems like NH has mixed it up. He still takes some of those high school pitchers who are tall, lanky, who could develop into big time starters. However, he has also mixed in some college pitchers with what looks like a good bit more position players. Maybe that is what I like most about NH, he learns from his past successes and failures.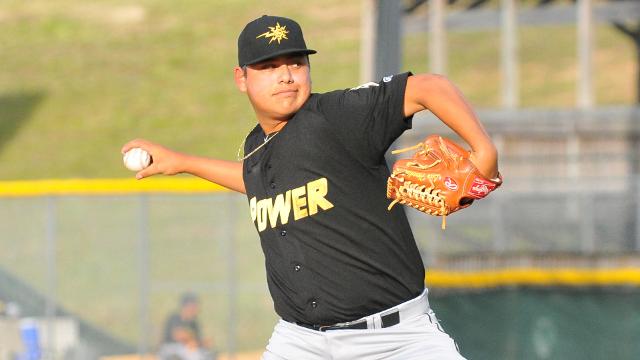 I guess this is just a very long-winded way of me saying that prospects are never a sure thing. Remember how I ranted about that a week or so ago? Allow me to remind you of how after the 2011 draft, many folks said we had a few untouchable players in the system. Those names tossed around were Gerrit Cole, Jameson Taillon, Stetson Allie, and Luis Heredia (I tried to find posts about them at WHYGAVS, but the search feature there is horrible). Does anyone remember Luis Heredia? He was the kid we signed at 16 years old who could throw in the mid-90s then. The idea was that he would be our #3 behind Cole and Taillon and Allie would probably be more of a closer. Heredia never really panned out. He is still in the system. As a closer for the Bradenton Marauders.
It happens. You think someone is going to be an ace and they never really develop. This is why I get so annoyed when I hear things like "untouchable." There should never be untouchable guys in your system. For every Tyler Glasnow the Pirates drafted, there are a whole bunch of Colton Cains and Zack Von Rosenbergs out there.