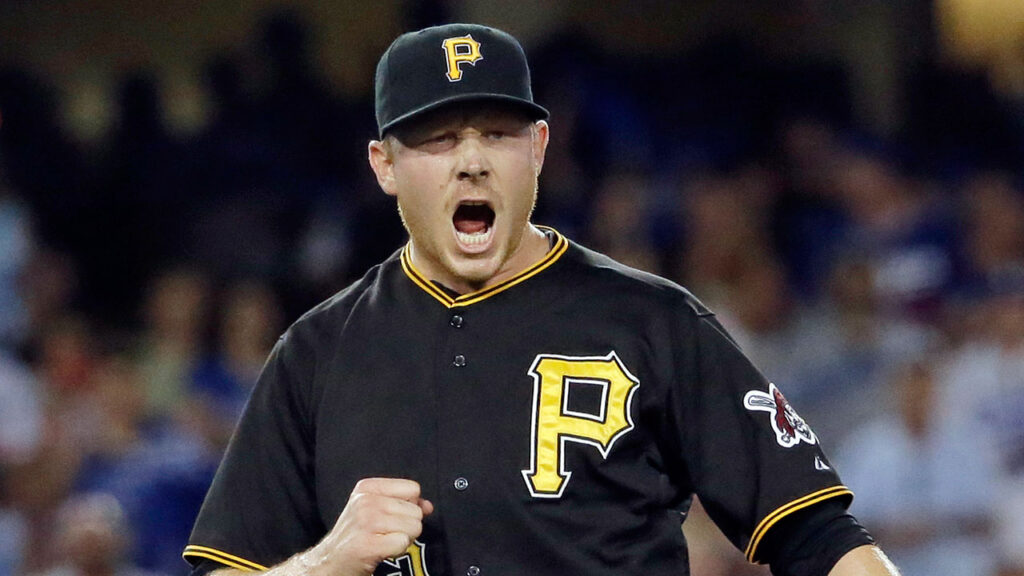 The trade deadline has come and gone. The Pirates no longer have Mark Melancon and Francisco Liriano*. It is always sad to see players go. I wish them both the best of luck and honestly hope they do well in their new homes. I will get to the actual trades in a second. First though, I just want to talk about each player.
Mark Melancon
I remember when the Pirates traded Joel Hanrahan to the Red Sox. One of the players that we received was Mark Melancon, who had been a closer in Houston for a season (I think, maybe he started too, not really sure since he was 8-4, but with 20 saves…he must have been a middle reliever then took over as the closer). The Astros traded him to the Red Sox, but he was not very good there. I am pretty sure they just wanted rid of him and decided to toss him in the deal for Hanrahan. And then with the Pirates he became this dominant pitcher. He was the set-up guy for Jason Grilli and even stepped in as the closer when Grilli was hurt. The next season the Pirates traded Grilli and decided to give Melancon the closer job.
Mark Melancon has picked up 130 saves and 41 holds during his career in Pittsburgh. I know that some people say things like "oh he makes me so nervous!" or as Adam2 said "I always feel like he has a bunch of blown saves, but he doesn't." I read somewhere (maybe Twitter) where people were saying how they were happy Melancon was gone and someone pointed out that it is a closers job to close games, not to make you feel good while doing it. Mark has done that while here in Pittsburgh. 130 times. So thank you Mark Melancon! You will be missed.
Francisco Liriano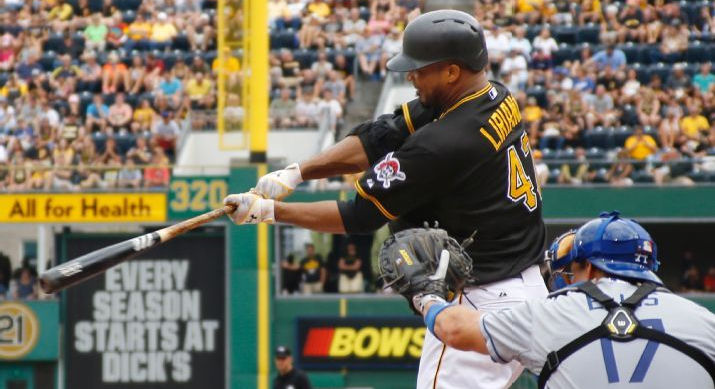 I will never forget the wild card game. Seven dominant innings against the Reds. 2013 was such a great year for Frankie, 16-8 and named the Comeback Player of the Year. His time in Pittsburgh has been a little up and down. 2014 was a rough first half, but strong second half. Then 2015 he was pretty good, but this year he has been pretty bad. Minus one game where he struck out 13 and walked no one.
When he resigned with the Pirates for 3 years/$39 million, it was one of those moments where I thought "damn, just goes to show, you start winning and these players will want to stay here." Liriano has been a pretty good #2 guy for the Pirates and when his command is on and he has guys swinging and missing, he is so much fun to watch. When things are not working though, it can be a scary sight.
The Actual Trades
Now I need to rant and vent about the actual trades. Look, I am not someone who believes that players are untouchable. I usually defend the trades or at least understand the reasoning behind them. I am not going to be doing that today.
The Pirates traded Melancon to the Nationals for Felipe Rivero and Taylor Hearn. First off, I am okay with Rivero. I think that he is a fine reliever and I do believe that Tony Watson will be a very good closer, so at the end of the day, this trade did not make the Pirates worse from that perspective. What bothers me is the fact that the prospect we received was Hearn. No offense to Taylor if he is reading this, but I think the Pirates could do better. I realize that Mark is a free agent at the end of the season and that makes him a a rental player. I also realize that you cannot look at the haul the Yankees received for Aroldis Chapman and say "the Pirates should have gotten something similar." However, I do think you could argue that the Pirates should have tried to get a better prospect. Nothing I have read has Taylor Hearn ranked very high…in the Nationals organization. I have not seen one ranking that has him in their top twenty. I think the Pirates should have been shooting for someone a bit higher, maybe AJ Cole (how great would it be to have a guy named AJ Cole on the Pirates?) or someone else ranked in their top twenty…
Here is the thing though, as Offord pointed out, maybe the Pirates have a different evaluation system. Maybe they really like Taylor Hearn. And yes, that is the case. They do like him. They drafted him in 2012 and he did not sign. Far too often we give the front office a free pass because they have turned the ship around. However, sometimes in evaluating talent, they are a bit suspect. Remember that Joel Hanrahan trade that brought in Mark Melancon? He was not the main piece (okay, I went back and reread some of the articles about that trade and I guess he was the main piece, so whatever). The Pirates also received Jerry Sands (career -.70 WAR), Ivan DeJesús Jr. (-1.60 WAR), and Stolmy Pimentel (-.10 WAR and no longer playing baseball in America). Oh, and guess who else was sent to Boston in that trade? Brock Holt. It seems that the Pirates felt Holt and Dejesus were pretty equal. They also thought very highly of Sands. And Pimentel…ugh, remember him?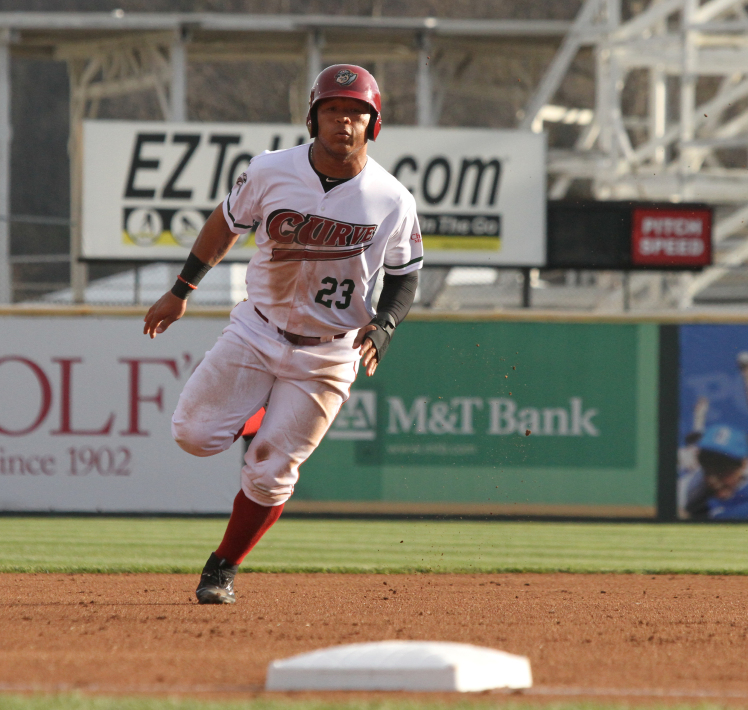 And let's be honest here about Rivero. He is a good reliever and I keep hearing everyone say "he has closer material." Why? Because he throws hard? Look, I do not doubt that he will be a good pitcher for the Pirates. I liked what I saw of him in his first game and from that 18 inning battle against the Nationals a few weeks ago. How many times have we heard "has closer material" about a guy and they never actually end up being a closer. Then you have a guy like Melancon, who saves 130 games for you and he definitely does not have "closer material." There is more to being a closer than just throwing hard. There is a mindset to it. Maybe I am bitter that I picked up Rivero in our fantasy league a month or two ago because he was dominant and picking up holds all the time. Then he had a bunch of rough outings for me and I was like "time to drop this asshole." I suppose that could be why I am annoyed about him. Anyways, Caminero throws hard, do we want him as a closer? Nope. I know, I sound like I am being super negative about this trade. And I guess I am a little bit. I look around the league and see so many teams trading for relievers and giving up some good prospects (yes, I know that most of those guys still have team control and are not just rentals) and wonder why the Pirates did not get something better. I hope I end up being wrong and Rivero becomes a dominant set-up man to Tony Watson for the next five years and Hearn ends up the seventh inning guy and each of them has forty holds per season. That would be great.
Now, if you thought I ranted a bit about the Melancon trade…then you ain't seen nothing yet!
What the five-flying monkey fuck was the Liriano trade? Okay, I understand that he has been bad this year. I get that he is owed $13.66 million next season and that is a ton of money for a small market team to be spending on a bad pitcher. However, when I first saw they traded Liriano, I read my phone alert and thought it said "Pirates trade Liriano to Blue Jays for prospects." I was like "okay, I can understand that one." Then I read it again and it said "Pirates trade Liriano and two prospects to Blue Jays for Drew Hutchison." I wondered who the prospects were and the first one ended up being Harold Ramirez. Okay, I can understand that, since Blue Jays are taking on so much salary. He was ranked #5 after 2015 in the Pirates. My guess was that the other prospect would be someone really low.
Nope, it was Reese McGuire. He was our #6 prospect. I get that he is not a great hitter, but from everything I have read, he has been a fantastic defensive catcher and as we have seen, that definitely has value. Some people claim that since we signed Cervelli and Stewart, that makes McGuire unnecessary. Riiiighhhhttttt….because nothing ever happens to catchers. But, that is not what has me so pissed off.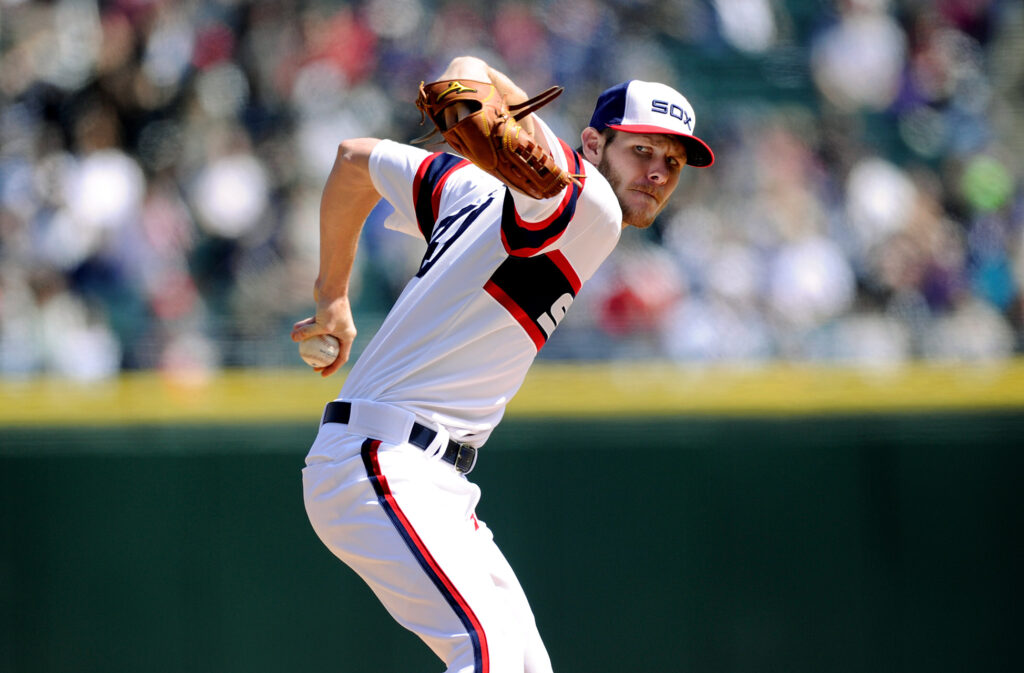 For the past few seasons whenever a potential trade discussion comes up, the idea of trading any of our prospects is usually met with "do not mortgage the future to win now." Back when I wrote about trading for a starting pitcher, some of the talk was which guys are untouchable. Here is what is upsetting to me. The Pirates were supposedly in talks with the Rays for Odorizzi or Matt Moore. Either one would have been a great addition and I feel like the Pirates could have used McGuire and Ramirez to help that kind of deal. I joked with Offord and Ryan that the Pirates should have offered the Rays: Ramirez, McGuire, Brault, the two players we are giving to the Yankees for Ivan Fuckin' Nova, and Jon Niese for Moore and Odorizzi (or as Offord put it, Chris Sale). I kept saying that I did not want to see a trade unless it was something that really made the team better and was a good deal. A starting pitcher with years of control would have been great. And yeah, we got that, but you know, Hutchison…
Maybe the Pirates will find some success with the guy. I hope so. I seriously hope so. If not, then this is just a really shitty deal. I would have been less angry if it was Liriano + either one of those guys, but both? I just do not like it. I hope this does not come back to bite them in the ass.
And what message does this send to the rest of the team? I wonder if that is why Clint looked so grumpy the other night (on his birthday, was it Saturday?). Yeah, they were losing to the Brewers, but he definitely looked upset about the fact that the front office messed with his team during a playoff hunt. He just seemed so dejected.
I bet this is how things went down in the office…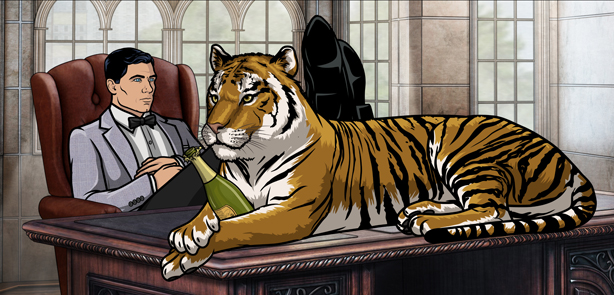 Clint: Hey Neal, I really think we could use some starting pitching help. I hope you can make a trade for someone like that Matt Moore kid down in Tampa, or the other one, umm, Sterling Archer? Is that his name?
Neal: You mean Chris Archer? Sterling Archer is a fictional spy.
Clint: Oooohhhh yeah, I love that guy. He is so funny.
Neal: Chris?
Clint: No, Sterling.
Neal: Oh, okay. Well I can call the Rays, we may be able to get one of them.
Clint: Or maybe that Odor-Easy guy.
Neal (rolls eyes): I will ask about him as well.
An hour later, Neal calls Clint into his office
Neal: I have good news! I got you a pitcher.
Clint: Great! Which one is it?
Neal: Oh, none of the Rays, I got you Felipe Rivero from the Nationals.
Clint: The bullpen guy? Okay, I guess I can see that, our bullpen has been great, but it can always be better. What did you give up?
Neal: Mark Melancon.
Clint: What? Are you fucking kidding me? You gave up my closer?
Neal: Well yeah, he is going to be a free agent and we need to get something for him.
Clint: Couldn't you keep him and make a qualifying offer so we get the supplemental draft pick?
Neal: Umm, yeah, but what if he accepts the offer?
Clint: Then we have him for another year. Who will close for us this year?
Neal: Tony.
Clint: Okay, so all you got was Rivero? He was good in that 18-inning game. I could see him in the 7th inning role, since Nef will be in the 8th.
Neal: I got us a starting pitching prospect. One that I have had my eye on for some time!
Clint: That Giolito kid?!
Neal: What? No. Do you think they are crazy or something?
Clint: Umm, who is it?
Neal: Taylor Hearn! Remember when we drafted him in 2012 and he didn't sign with us?
Clint: No.
Neal: Well I finally have him! HAHAHAHAHA!!!!
Clint: So how does this help me with starting pitching now? You do realize we are still in the playoff race.
Neal: Okay, let me see what I can do.
Two days later, Neal calls Clint back to his office
Neal: Okay, I have more good news. I got you another pitcher!
Clint: Awesome, is it that Odor-Easy kid? I saw Moore went to the Giants. That Sabean is such a great GM.
Neal: No, I traded Jon Niese for Bastardo.
Clint: Neat.
Neal: And I traded Liriano to the Blue Jays for Drew Hutchison. I also gave them Reese and Harold.
Clint: Huh, I really liked those young guys. So who am I supposed to start without Frankie?
Neal: Hutchison, obviously.
Clint: So basically, you want me to try and compete for the wild card with the following staff: Cole, Taillon, Brault, Kuhl, and Hutchison? I suppose I could work Ryan or Jeff in there as well.
Neal: No silly! I also traded for Ivan Nova! The Yankees have not said what they want, but I promised two prospects. I think we got a great deal. It definitely gives us more talent.
Clint: Ivan fuckin' Nova? More talent? Are you out of your damn mind?
Neal: And we got rid of Liriano's huge contract, so we have some flexibility next season.
Clint: Are you going to sign Chris Sale? That would be amazing. Oh my god, can you imagine? Sale, Cole, Taillon, Glasnow….it doesn't really matter which of those other kids I toss in there every fifth day…we will be unstoppable.
Neal: Whoa, dial it back cowboy. Who said anything about signing Sale? I was thinking we would use that money to extend some current players.
Clint: Gerrit?
Neal: Jordy Mercer. Obviously.
Clint: Is it too late for me to be traded? I really love that Sabean guy.
Okay, I feel like I vented enough. Now it is time to try and convince myself that the season is not over. I must find something I like about Ivan Nova and Drew Hutchison. I look forward to seeing Taylor Hearn in Altoona next season (or is he two seasons away from there). For the sake of my favorite team, I hope all of these guys turn into superstars and this post is something we look back at and laugh.
At the end of the day, I will always love this team. No matter what stupid moves they make. Let's Go Bucs!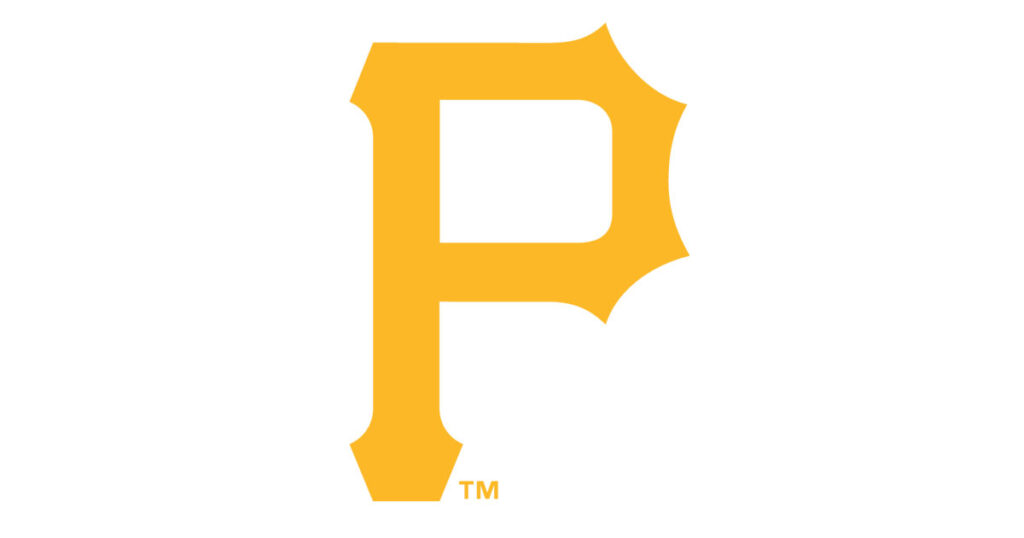 *Some of you may be wondering why I did not mention the Jon Niese trade. Well, it annoys me as well. Mainly because I was wrong and the Pirates should have received more for Neil Walker. But what it basically ends up being is that the Pirates gave the Mets Walker and now get the luxury of paying Bastardo, a guy they chose not to sign. More proof that the front office is not perfect. They thought they could just fix every pitcher they brought in and it turns out that sometimes that just does not work. I would have rather they picked up a prospect or two (which Neal Huntington said recently on the radio). So, to all the people out there that I argued with while defending this trade: I am sorry.