I become worse at this each year. I only got nine right last season. That is not good. I cannot even brag about predicting the division winners since I only picked two correctly. I wonder how horrible this season will go for me? Well here goes nothing…
AFC EAST
Patriots
Jets
Bills
Dolphins
AFC NORTH
Steelers
Bengals
Ravens
Browns
AFC SOUTH
Jaguars
Texans
Colts
Titans
AFC WEST
Raiders
Broncos
Chiefs
Chargers
WILDCARDS:  Bengals, Broncos
NFC EAST
Redskins
Giants
Cowboys
Eagles
NFC NORTH
Packers
Lions
Vikings
Bears
NFC SOUTH
Panthers
Saints
Falcons
Buccaneers
NFC WEST
Cardinals
Seahawks
Rams
49ers
WILDCARDS:  Seahawks, Giants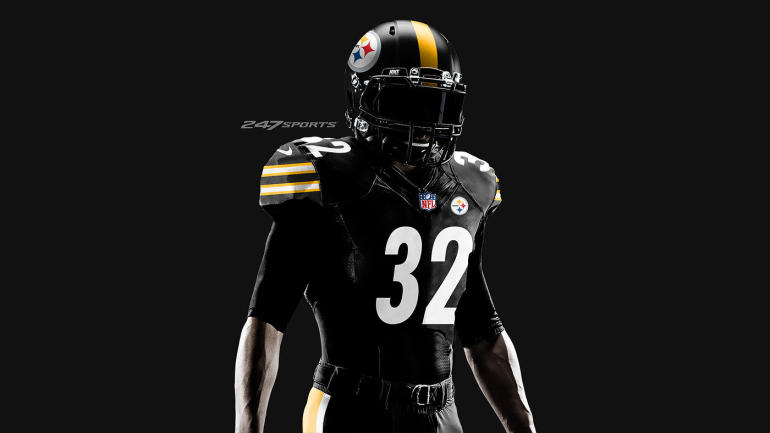 AFC CHAMPIONSHIP GAME:  Steelers over Patriots
NFC CHAMPIONSHIP GAME:  Redskins over Cardinals
SUPER BOWL LI:  STEELERS!!!!
Lindsey's Super Bowl Prediction:  Steelers over Seahawks. She did say the Raiders again this year, but I decided to tell her that they are in the AFC. So I guess she thinks the Steelers will defeat the Raiders in the AFC Championship Game…
Also, what does everyone think of the Steelers color rush uniforms? I do not hate the all black look with the little bit of yellow, but I think they could have used an alternate helmet for the game. Maybe turn the yellow stripe black as well? Or maybe the numbers should not be white. I do not know, there is something just not quite right.