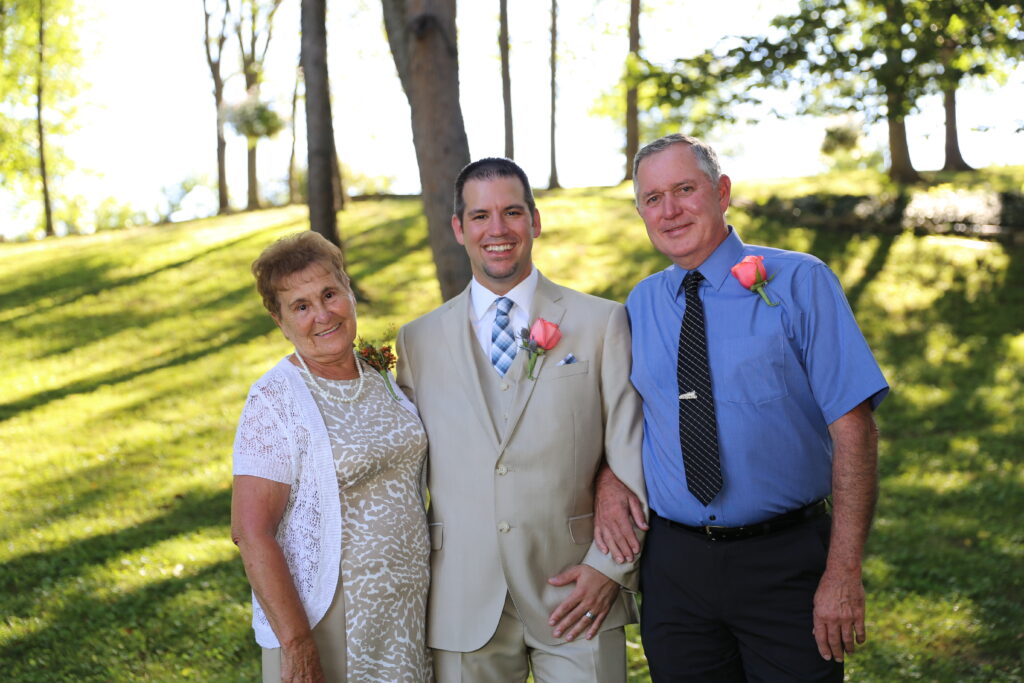 Today is my 36th birthday.
This is my first birthday without a phone call from my grandmother and hearing her say "Happy birthday!" Gram's inflection on certain words was always very unique and I can hear it now in my head. Every year she would call me and without that phone call, this just seems like an empty birthday.
For those of you that are not aware, my grandmother passed away on August 2nd. When my dad died, it happened so sudden that it was a shock, but it was so fast that it was easier to process (or maybe that is just me). However, with Gram…this was hard. She was fine. I still have the text messages saying they were taking her to the hospital because of her blood pressure. That was the beginning of May. From there we watched her deteriorate and finally in August we said goodbye (ugh, I hate pleasant euphemisms for death). Even now, two months later, it is so hard for me to fathom that she is gone.
Grandma Harriet was easily one of the kindest, most loving people in the world. I know, I am biased, but whatever. I have never met anyone who just took such elation and joy from seeing others happy as Gram. When I used to go to Bingo with her (I was probably ten or eleven), she would play her forty cards and I would play two. She would still have time to catch the numbers I missed and would get so excited if I was waiting for bingo. When we played cards, if you beat her on a hand, she was happy for you. However, my favorite was hearing the excitement in her voice when you came to see her. As you would come up the steps, she would be like "well look, it's Josh!" And she was always so thrilled (even if she knew you were coming out).
One of the hardest things is knowing that my daughter will never get the chance to meet one of the most influential people in my life. I can only hope that I can pass along those wonderful memories and the little things that made Gram such a joy to be around.
Today is my birthday and I miss my grandmother. Love you gram.