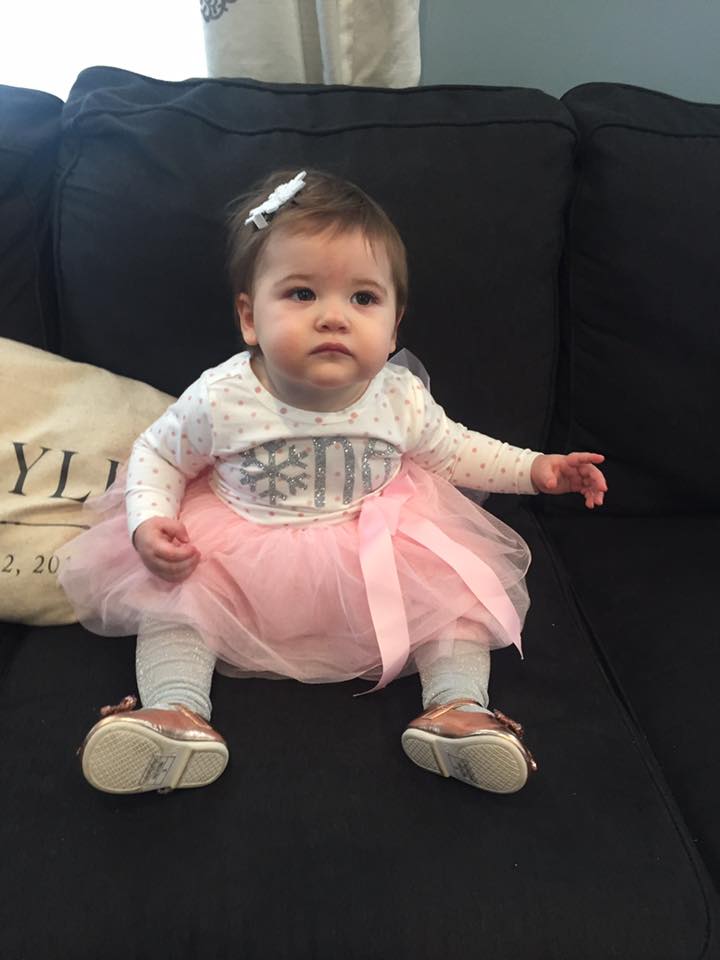 As I mentioned the other day, Payton turned one on Saturday. We had a party for her. Obviously we had a simple get together to celebrate, just some cake and a few decorations. Nice and simple…
HAHAHAHAHA…c'mon, do any of you actually believe that? If you know my wife or followed any of our wedding posts, you know that she can not just have a simple party. She has to take everything to maximum stress level. I will give her credit, she plans everything out, down to the smallest detail. She considers every guests needs and wants them all to have a good time. To me that seems excessive, but it is what she does, so I just roll with it. Before you go nominating me for sainthood, by roll with it I mean have like 1200 meltdowns, temper tantrums, and fits of rage. Other than that though, I definitely just roll with it.
So it all started with the invitations. We sent them out/handed them out to people. We invited like 48 people. We assumed that because it was in January and the weather would probably be crappy, that half would say they could make it. The plan was to have it at our house. Then everyone started RSVPing yes. I think around Christmas our guest list was at 45. I started to freak out. There was no way 45 people could fit into our house and be comfortable. It just would not work. So the day after Christmas Lindsey called the one hotel nearby and reserved a conference room.
We went up to look at it, but it was entirely too small for what she planned and just would not work. So we canceled that and booked a church hall. Then came the freezing weather. With temperatures in the -20s, it looked like a bunch of people were going to skip the party. The number started to dwindle. Once it got below 32, we decided to screw the hall and have it at the house. Unfortunately, this on Thursday night and the party was on Saturday. I was off Friday, so my plan was to clean the entire house while Lindsey was at work and Payton was at daycare. Lindsey was afraid that it was too cold to take Payton to daycare, so I was going to have to watch her while trying to clean.
I will not lie, I did a bang up job keeping Payton entertained and cleaning. I got most of the house done by the time Lindsey got home. I just needed to do the kitchen floor. Lindsey was going to be all ready to go, but then as we were feeding Payton dinner, something horrible happened. Lindsey saw a mouse. We have been having mice problems the past few weeks, we tried traps, but they did nothing, so we called an exterminator. They set out poison traps and that is what the mouse was going for, but unfortunately Lindsey saw it. She was freaked out and would not go anywhere near the kitchen. So all the work that still needed done, she was mentally checked out. It took her until about 10:00 p.m. to get over her fear and by then, I was tired. So we got up early on Saturday and started getting everything ready.
Fortunately we bought sandwiches from Em's subs in Johnstown, and we bought potato & broccoli soup, along with chili from Eat 'n Park. My mom, brother, Kayla, and Lindsey's mom came over early and we started decorating. We got everything done just in time for the first guests to arrive. The theme was a winter wonderland (ONEderland, get it?). We had a hot chocolate bar, tons of snowman stuff, and all sorts of wintry decorations.
Before you ask, honestly Payton had no clue what was going on. She was a little shy about there being so many people at the house (I think the final number was 24). She did a great job smashing her cake and she was being cute and offering people pieces of it. However, the cake was rather hard inside and it seemed like she had a tough time really digging into it. I mean, not a huge deal, I think it was free from the place that did the cupcakes.
I know some people were disappointed about us not having Payton open her gifts, but she is really bad at it. Not trying to make fun, but she pulls a little bit of paper off, plays with the paper, then wants to crawl away and play with something else. Usually one of Samson's toys. We did finally open them up after everyone was one and we appreciate all of the wonderful gifts she received. We are currently looking for another house to buy in order to put all of her stuff. When we have a second kid, that poor child is going to have to rent an apartment to keep his/her toys/clothes because Payton already has the other room full. I did tell Lindsey that we went a little overboard on the gifts (Christmas and birthday) and that we need to whittle that down next year. Instead of spending so much on toys that she might play with a few times, maybe put more money into her savings account (or her college fund that Jason opened for her–seriously, if anyone wants to put money in that, just let me know!). She may not appreciate it now, but when she turns 16 and wants a car (if those things still exist in the way we think of them now) and we have a nice chunk of change saved to get her one, she will be happy. Or if she has a significant amount of money for her college education. She will thank me for not wasting another $100 on some random toy that she played with once.
Okay, sorry about that little rant.
So the party was a success. Lindsey and I are both happy with how it all turned out. One thing I think we both learned though is this: you do not need nearly as many seats as you think. The one thing we kept stressing over was how to get enough places for people to sit. You know what? There was never a moment when everyone was sitting down all at once. Most of the time some people were out talking in the kitchen, or they formed little groups and talked with each other. Or people were helping Payton walk around the house. It is good to learn from each event.
Enough from me, enjoy some of the pictures…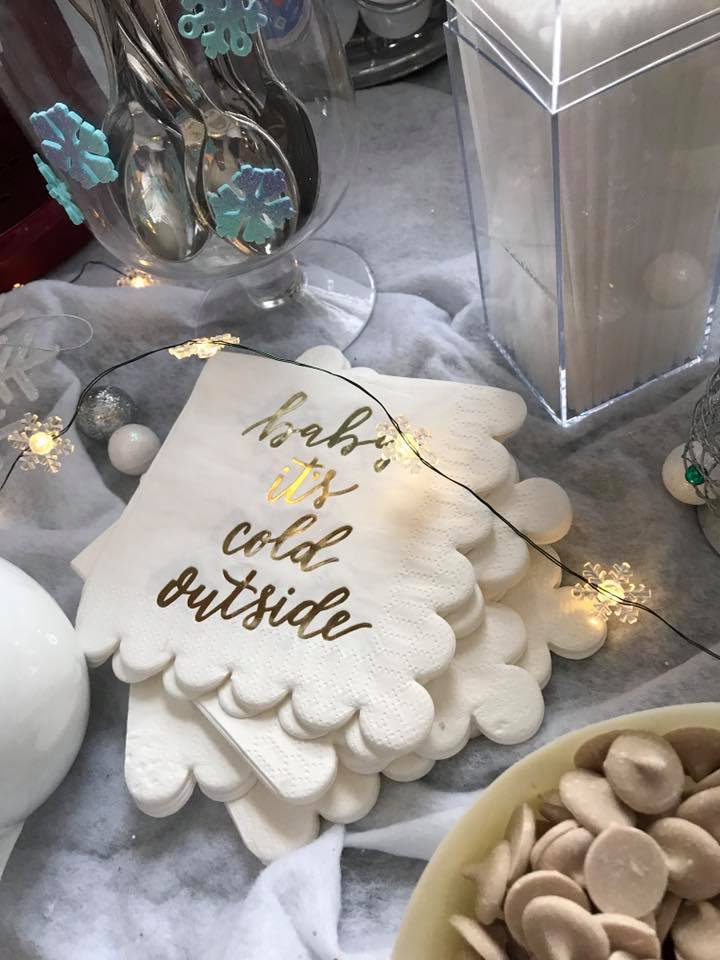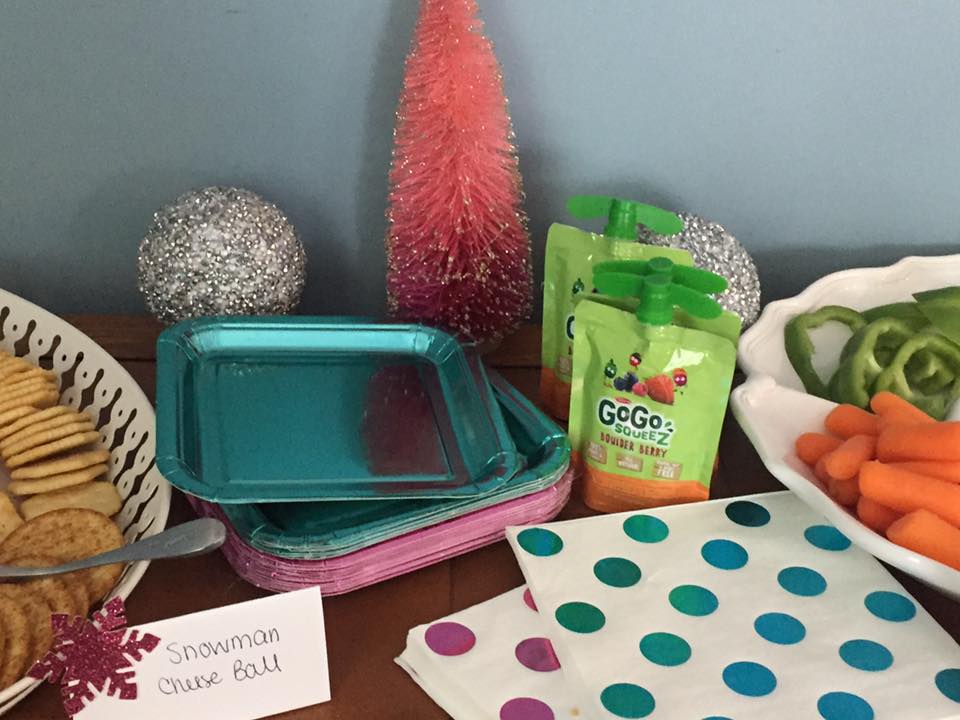 This is what I am talking about when I say that Lindsey thinks of everything and worries about every guest. She put out food pouches for the kids who would be at the party.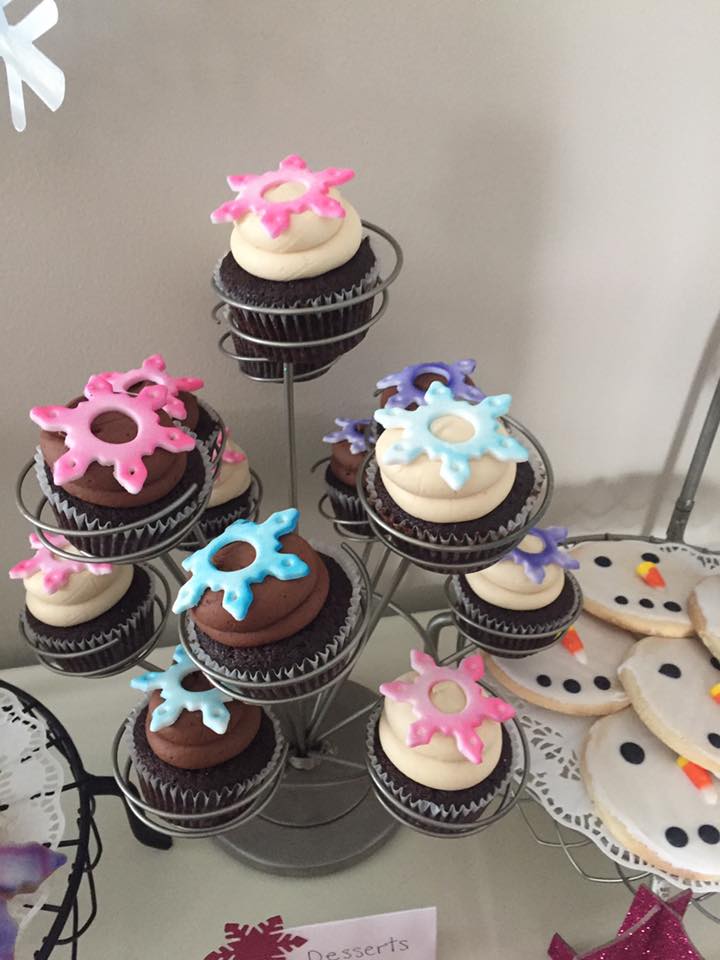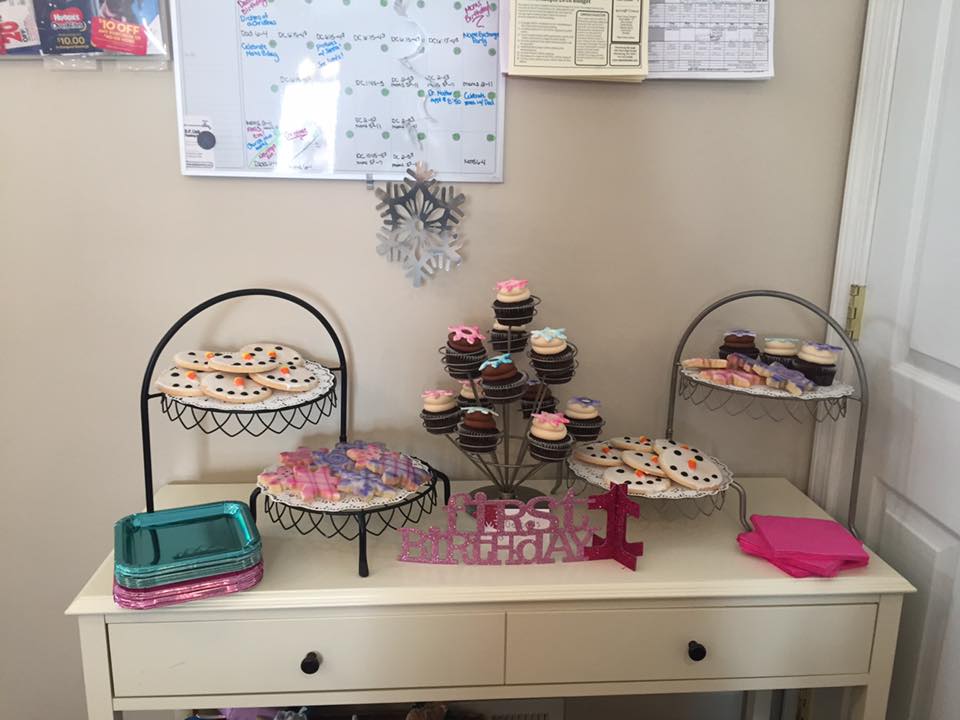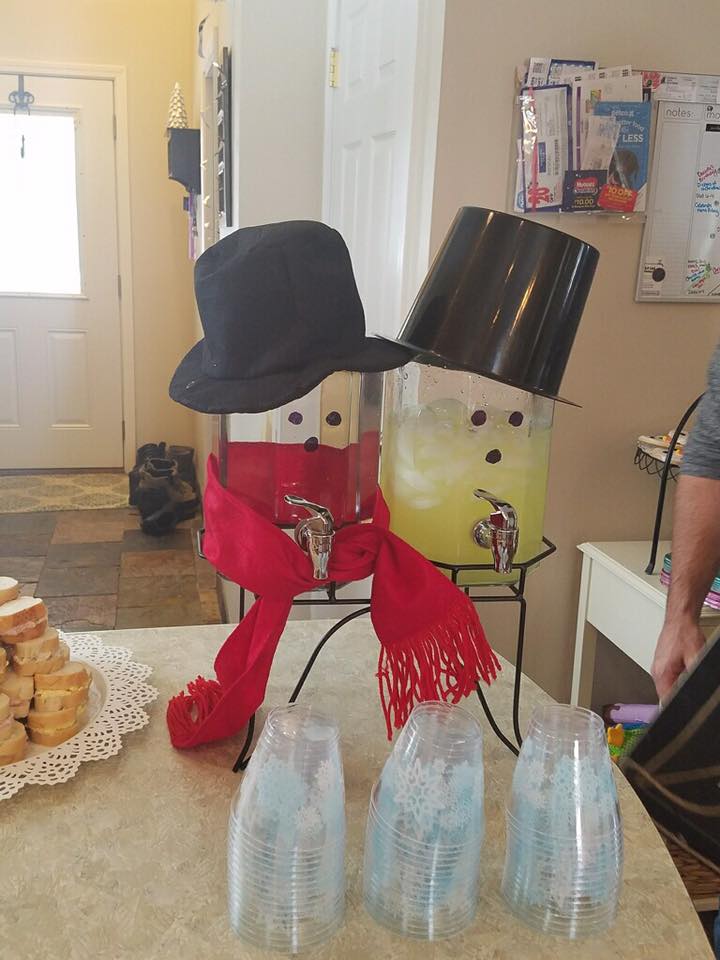 My one artistic contribution. I drew those dots. And tied on the scarf, and even put on the hats. I am talented.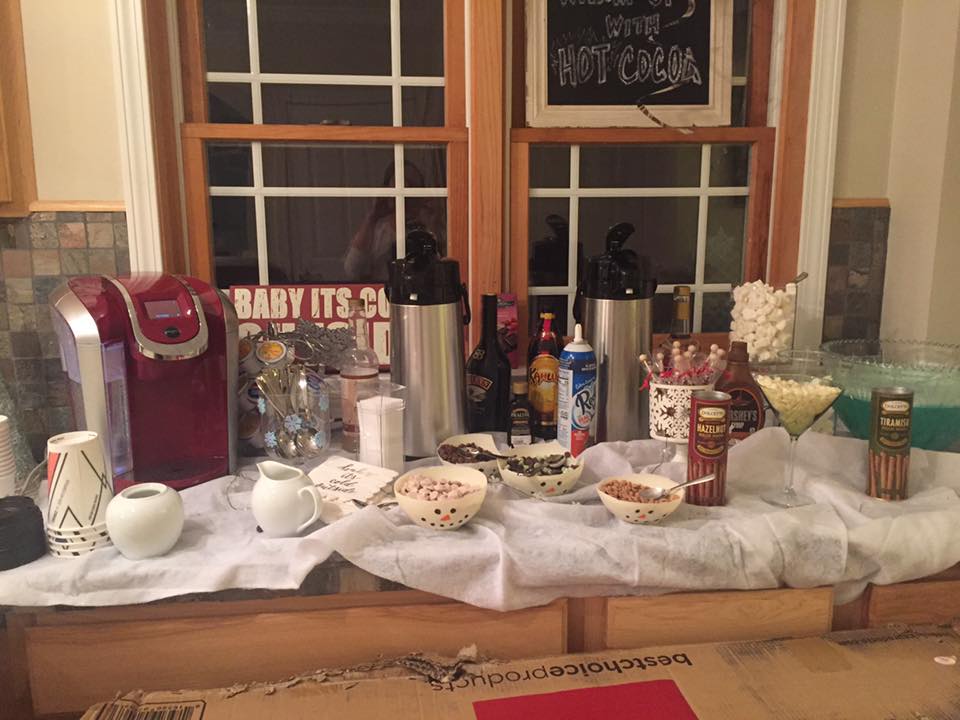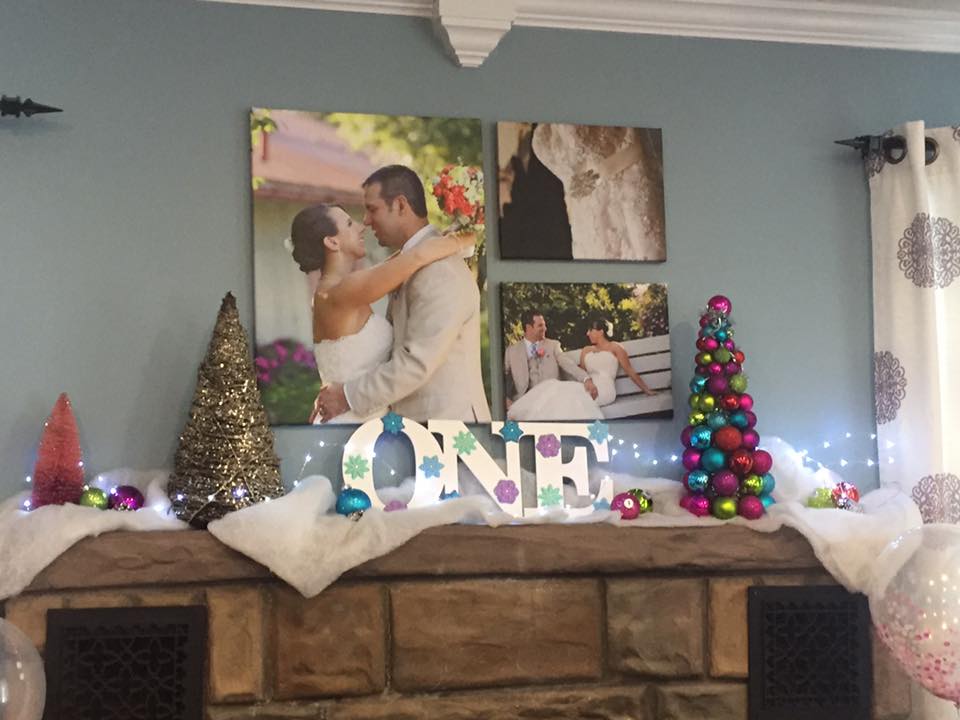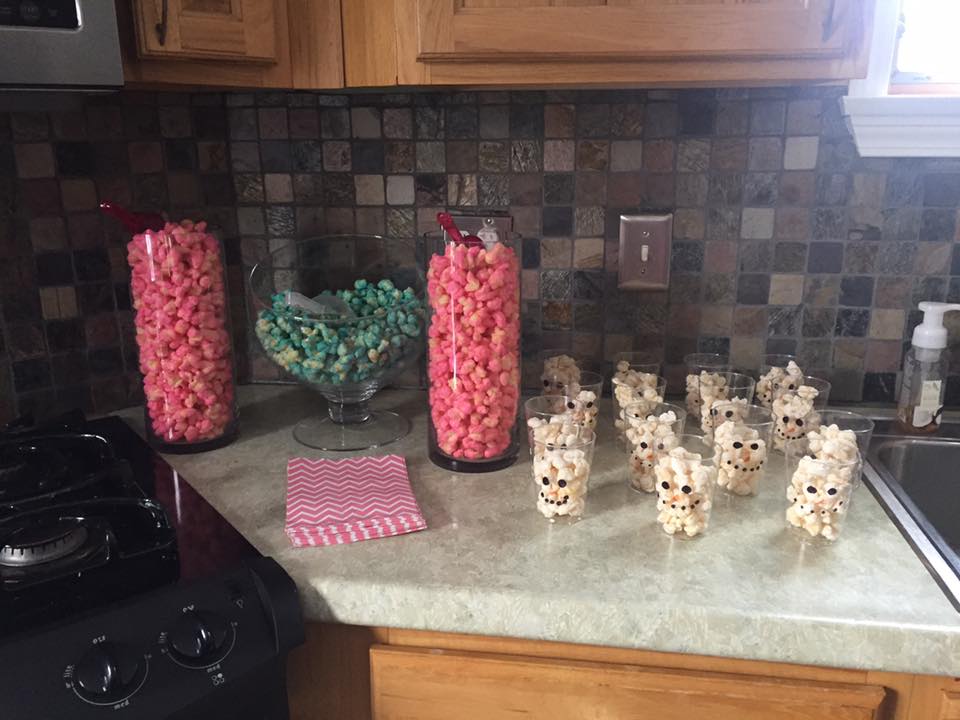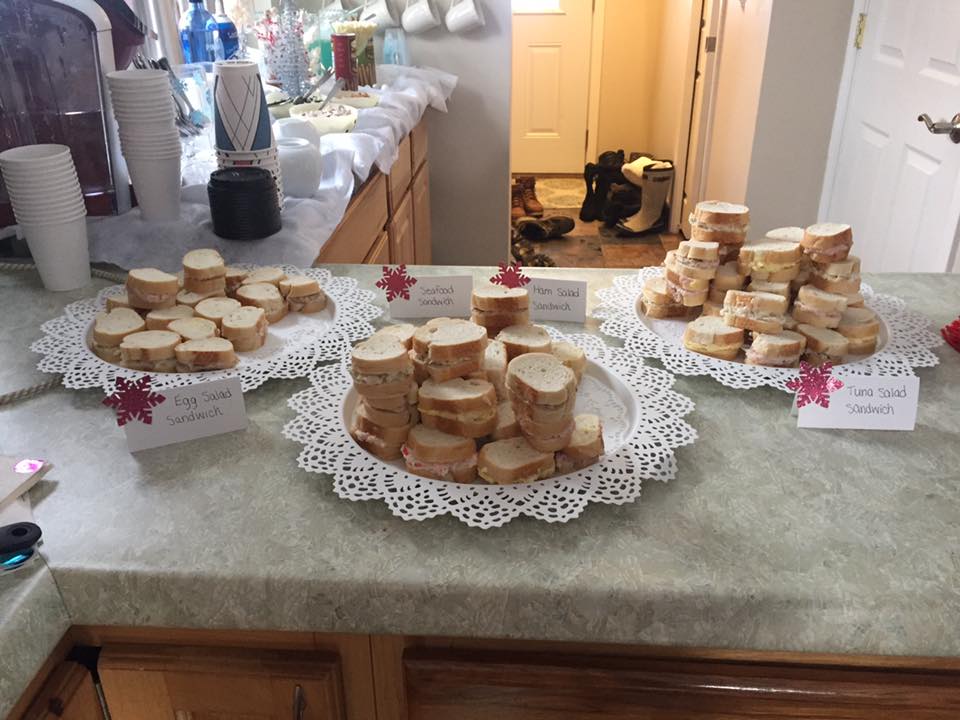 Hmm, these cookies look familiar…I wonder where we got them from???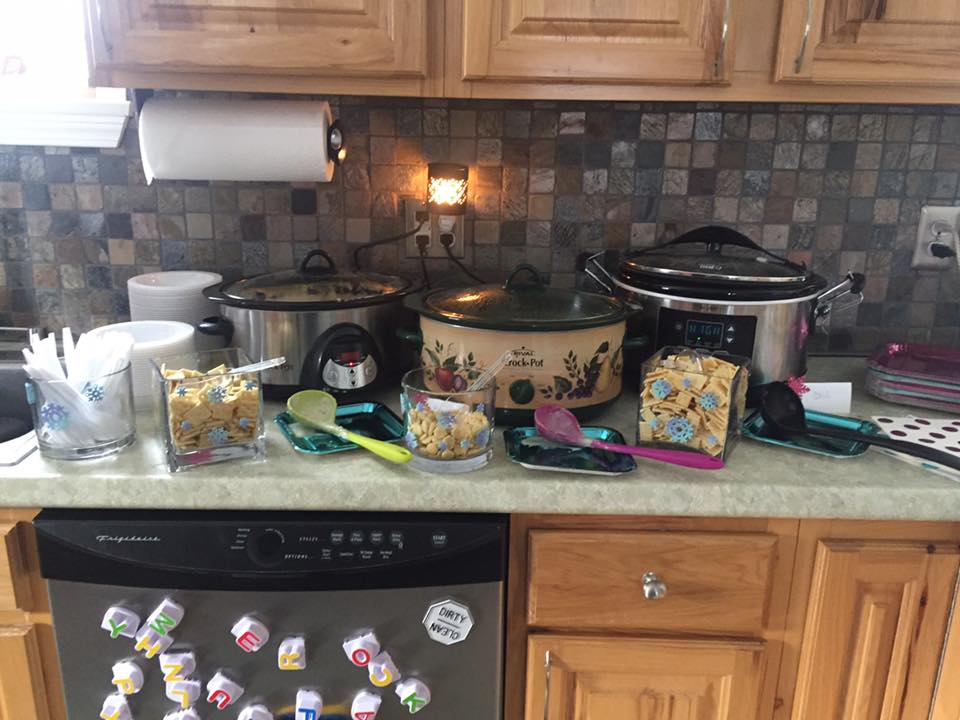 And no, we could not have just oyster crackers. We had to have three kinds of cracker for soup.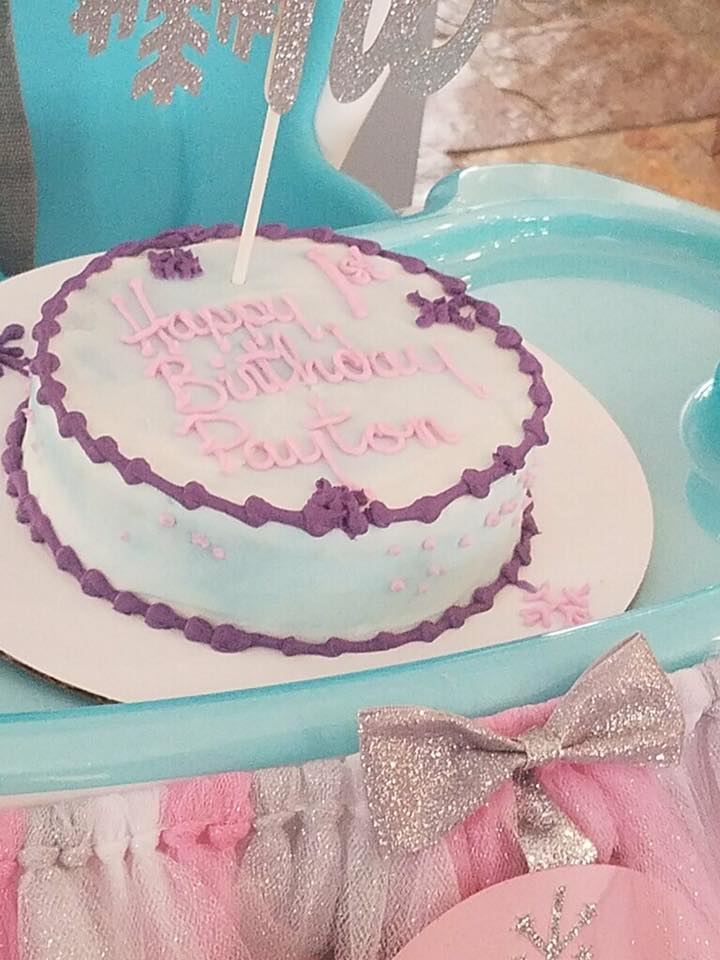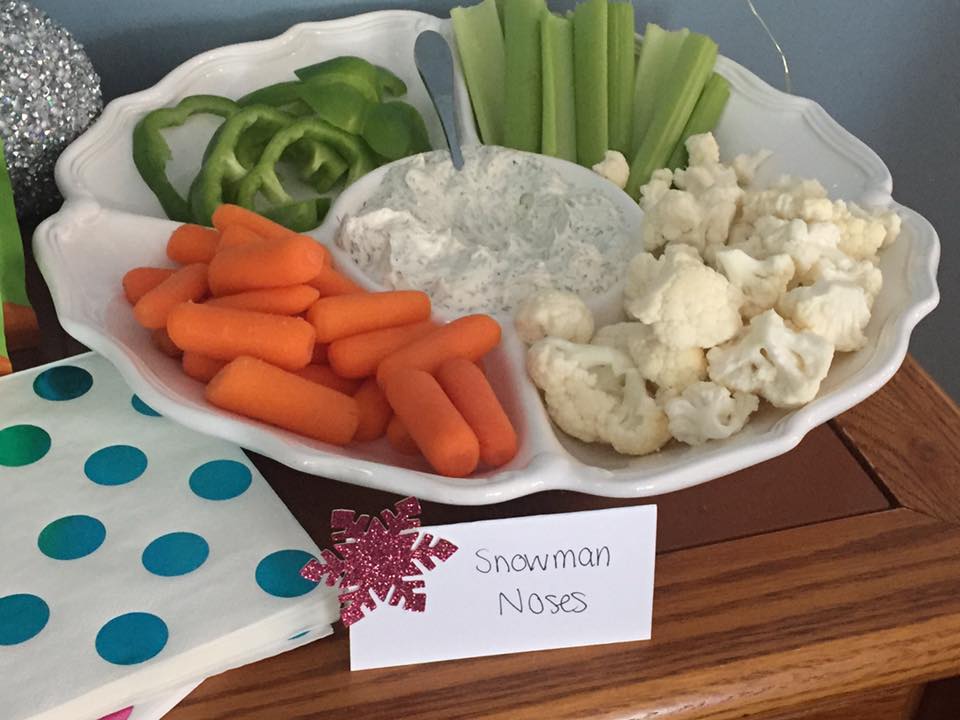 Naturally Lindsey put my brother to work making a sign. Can you imagine if I tried to write that? No one would have been able to read it.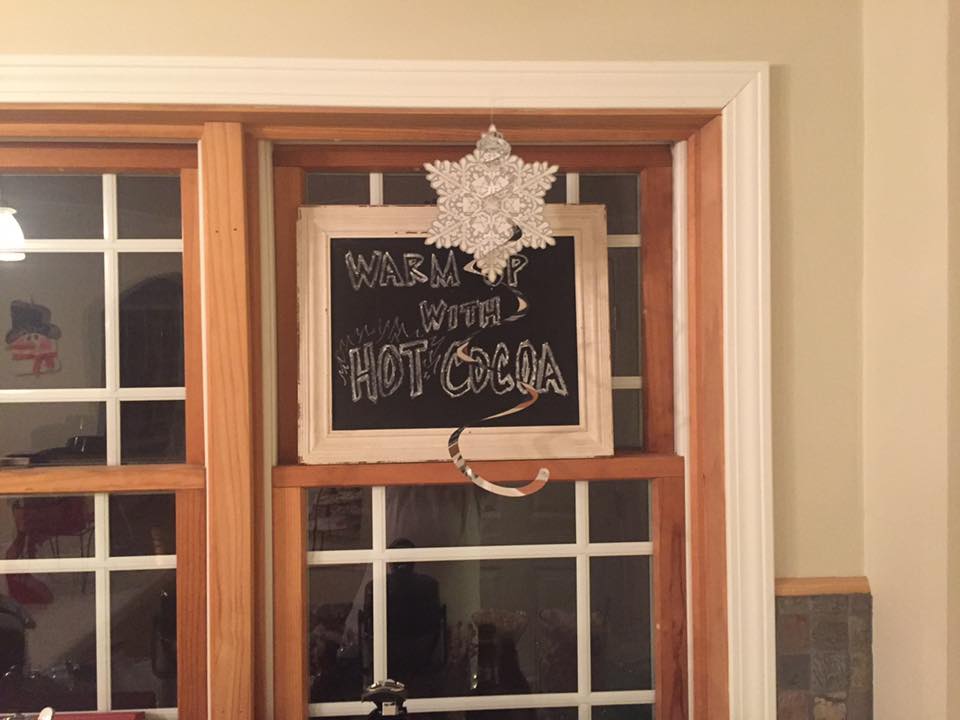 This was Adam's other sign.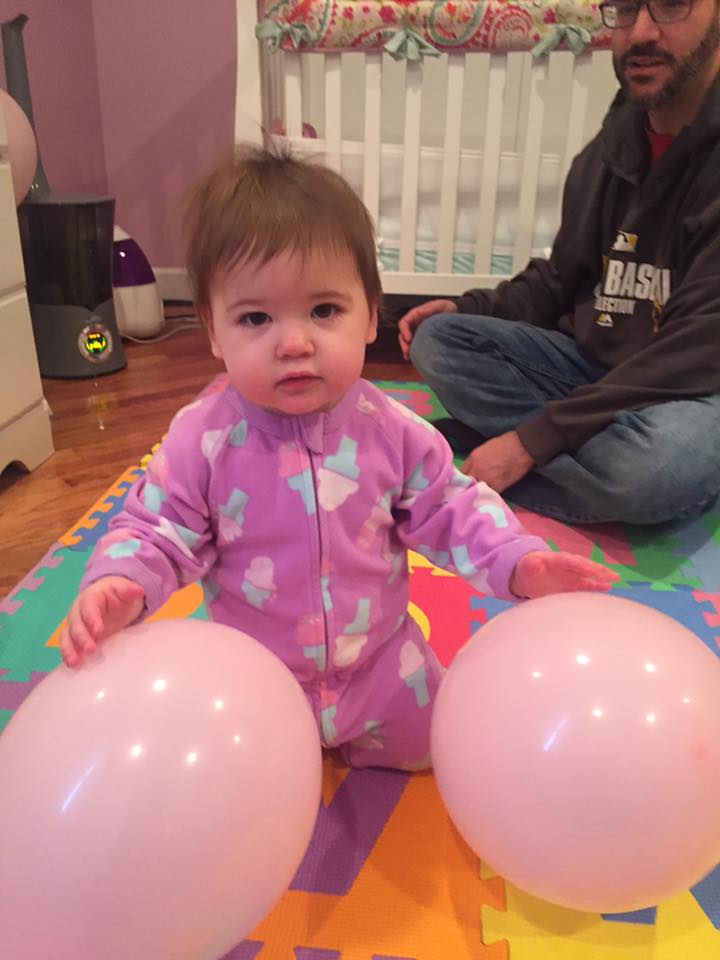 Payton first thing in the morning. She was obviously very thrilled to wake up to find a bunch of balloons in her room.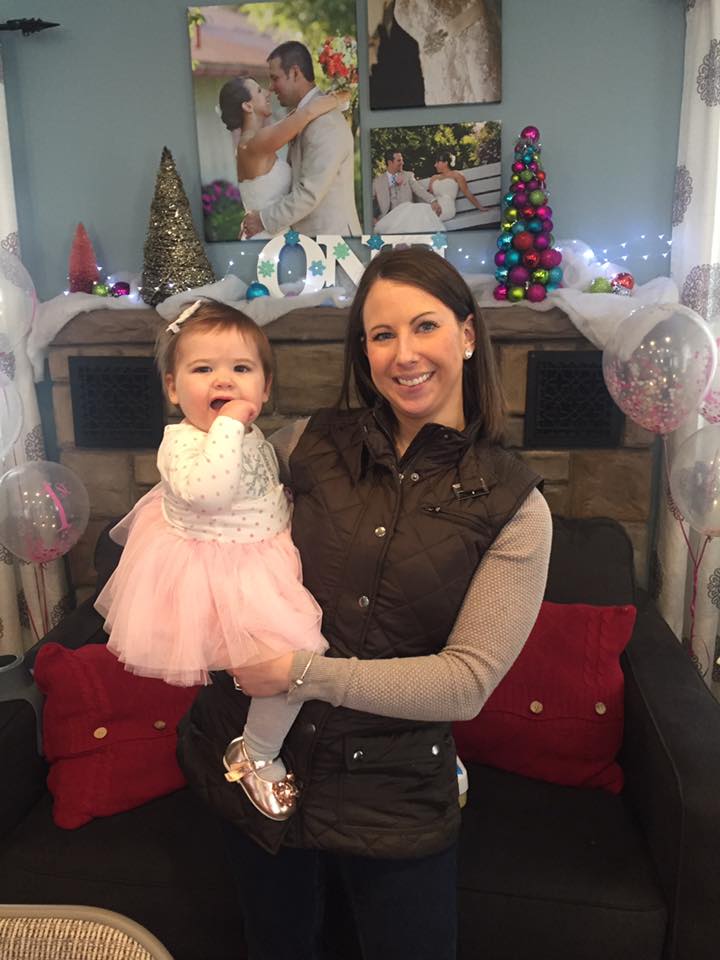 I am a very lucky guy.
Here she is playing with that favorite gift.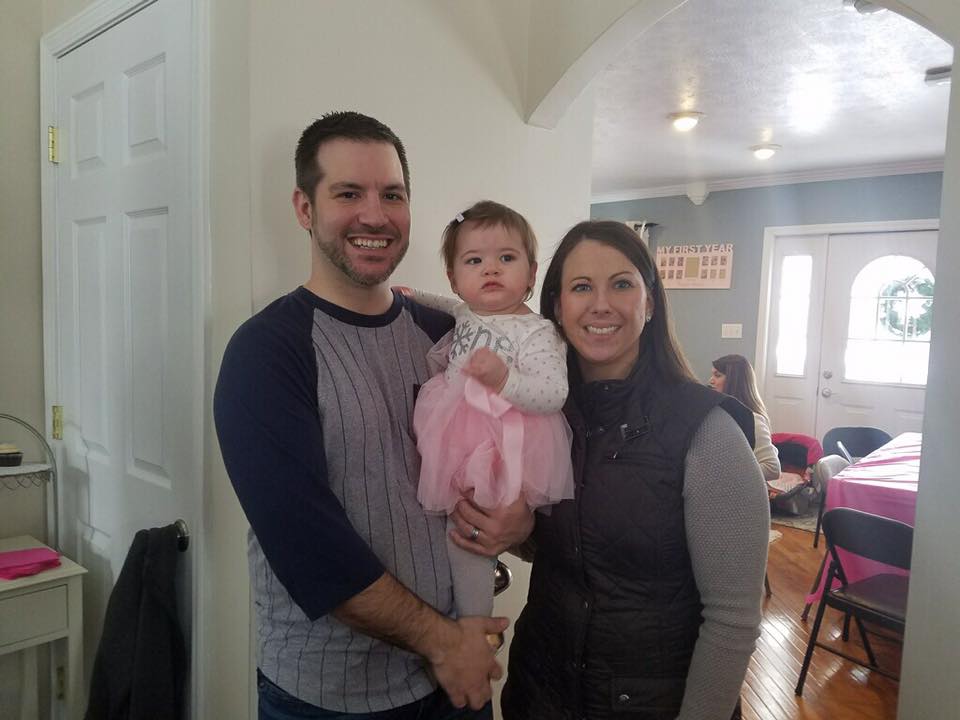 Sorry for the crappy picture. This is our parking lot. I got up early that morning and went outside to shovel it off and clear the path to the door. People are usually impressed with my shoveling skills. It looks like I have someone come plow it. I do not, that is all me, just going out all the time to keep it clear.  You may be wondering where our cars are at…well I had to park them up the street at the parking lot for an architecture firm. I had to take five cars up there and then walk back down. Fortunately Adam2 was nice enough to help me get them all after the party was over.
And now…the moment you have all been waiting for…everyone singing happy birthday!