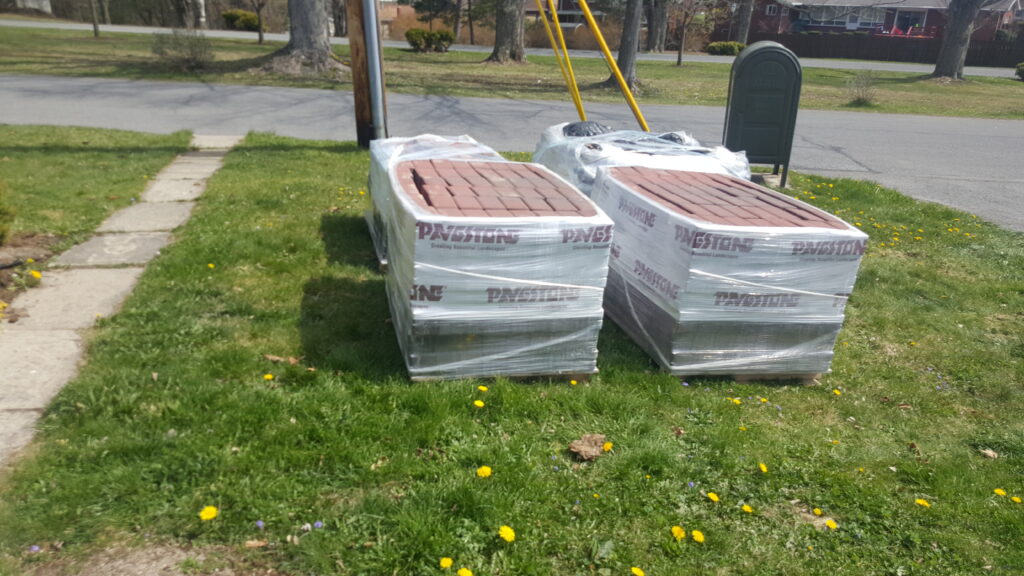 I think most of you are familiar with our desire to build a patio. You watch those videos online or read the DIY sites and it seems so damn easy. Well unfortuntely, nothing is ever easy. Naturally I ran into a bunch of issues before we even began.
The first problem was the weather. The week we were on vacation was supposed to be when we started everything. Unfortunately the weather did not cooperate since it snowed and was very cold. We were at least able to buy the materials. The bricks and sand were delivered by Home Depot and we found a local company to deliver 5.5 tons of paver base (much cheaper than getting bags from the store). Although, I feel like we might need another load of base.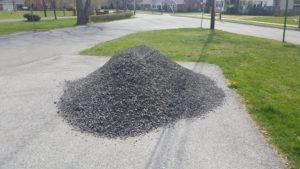 I wanted to get started on my next day off, but then came the next problem. The gas company. They came out and marked the line and it would run right through the center of the patio. UGH! Luckily Adam2 has a connection at our gas company and he found out that they might be replacing that line and we lucked out because when the guy was out marking the line, he saw that we were starting a patio and I guess they are trying to push the budget through to get the line replaced. Adam2's cousin says that if they replace it, we should never have to worry about them needing to dig it up again.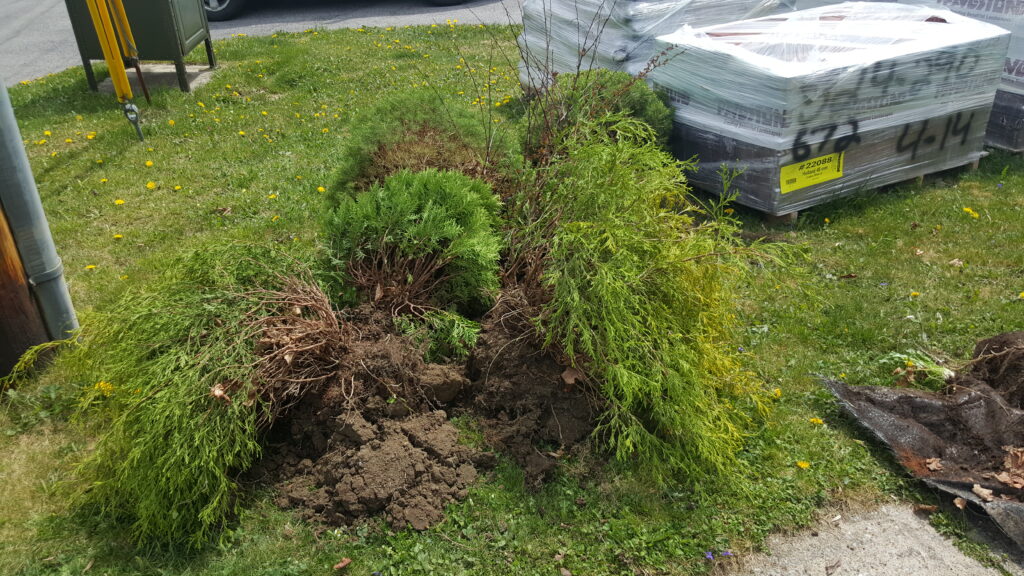 Lindsey and I decided to move the patio a bit so that the line would not really affect it. This means I could start digging today! The first part was removing the shrubs. I am not a fan of that stupid landscaping fabric people put down. I had to pull all of that crap up before I could yank the bushes out. I am trying to sell them on Facebook, but have had no takers yet.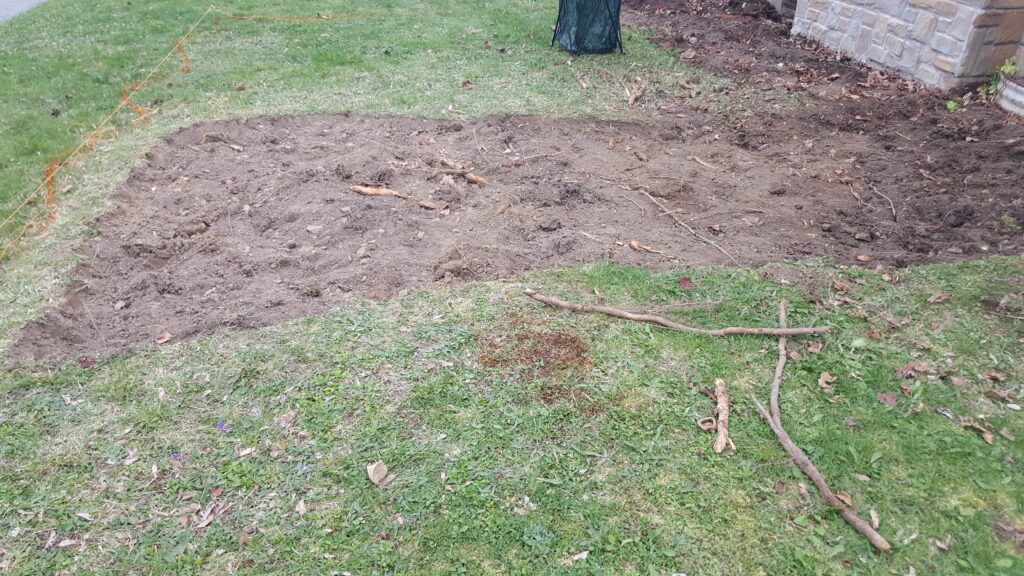 I had the groundbreaking ceremony around 1:30 with Samson watching. And then I proceeded to dig. Actually, I figured it would be easier to remove the top layer with the grass. I think I have about 33% of that done. A good chunk of the work was easy at first. Then I ran into the roots. And after the roots, close to the house, I came upon  bricks. At first I thought it was buried treasure, but soon realized it was just brick. Towards the end of the day I hit metal. I have no clue what it is, it looks like the base of a stop sign or something.  This should be fun to excavate. Maybe at some point I will have a post of all the cool things I have found.
Quick question:  what do I do with the dirt that I am removing? I am considering using some of it to level out the front yard, but obviously there is going to be a ton (haha, actually much more than just a ton). Is there some company that will take it for me? What if I just put a sign on it that says "free dirt." Probably the best option.
Here is the proposed area of the patio, but it may change a bit. Lindsey wants less curves along the edge.