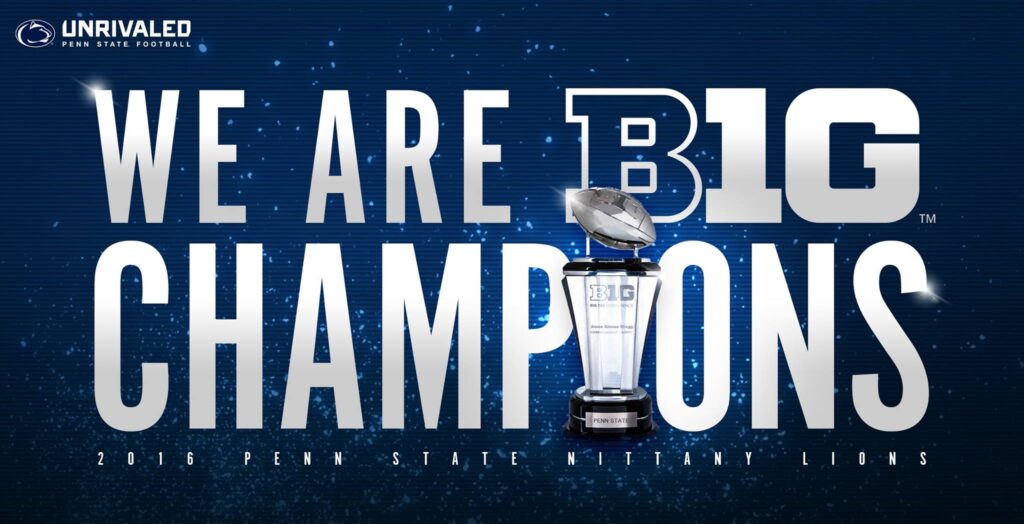 I know I keep saying this, but what a crazy season! Last night Penn State came back from a 28-7 deficit to defeat the #6 Wisconsin Badgers. I honestly do not know if my emotions have ever went from one extreme to the next in such a short amount of time. After the second fourth down attempt that failed miserably, I was completely dejected and ready to throw in the towel. Then the Nittany Lions scored to close out the half and I thought "well, they are a second half team, this could be interesting." Interesting? Psshhh, Trace McSorely decided to make it more than interesting. On their first play after stopping Wisconsin, Trace hooked up with Saeed Blacknall for a 70 yard touchdown. I was going nuts and knew that they were going to pull it out.
Another odd thing happened toward the end of the game. Wisconsin was driving down in an attempt to tie the game. They seemed like they were trying to run the clock down as much as possible to not give Penn State a chance to win it with a last second field goal or something. I said the same thing about the Ohio State game. Penn State came up with a huge 4th down stop against Wisconsin. If I am a Badger fan today, I am pissed that Paul Chryst was more worried about clock management than tying the game. But whatever, they can complain about that on their own blogs!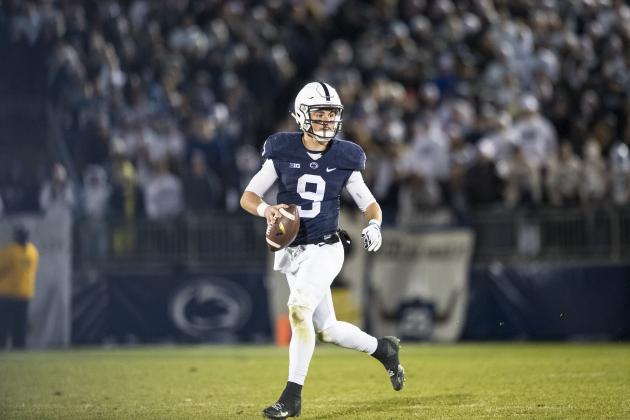 Okay, so now what happens? Well today we wait patiently to find out if the playoff committee thinks Penn State is one of the four best in the country. I know most Penn State fans are arguing that we are and should be in the playoffs. However, I think every fanbase (well the ones of the five or six teams in consideration) can make a good case for why their team should be one of the four. I mean, obviously Alabama is one. Clemson probably takes the second spot. The debate becomes over the final two spots with Washington, Ohio State, Penn State, and even Michigan having a strong case. I will present both sides for Penn State.
For
-The Big Ten East was the toughest division in football this year. The Big Ten was the best conference. Penn State won a division that had Michigan and Ohio State. They just beat the sixth ranked team in the country to win the conference.
-They played a tough non-conference schedule. Pitt ended up ranked #24 and Temple defeated Navy to win the AAC.
-They beat Ohio State, who was ranked #2. They destroyed Michigan State, who despite having a bad record, almost beat OSU and gave Michigan a tough time. They crushed Iowa, who beat Michigan.
-They won their last nine games.
-They were not healthy early in the year when they lost to Pitt and Michigan, especially on defense. Towards the end of the Michigan game, they were rotating players who were not even linebackers into that position.
Against
-They lost to Pitt. Granted, Pitt is now ranked in the top 25, but for most of the season they were not (Pitt did defeat Clemson, which really helped Penn State). That loss stings though because of the way Pitt dominated Penn State on the ground, specifically in the first half.
-Michigan beat Penn State by 39 points.
-That means Penn State has two losses. Very hard to keep a team out that has one loss.
-Penn State barely beat Temple. Had trouble with Indiana. Went to OT with Minnesota.
It all depends on what the playoff selection committee values. I remember when this was formed, they said that early season losses would not kill a team and that strength of schedule would matter, and winning a conference was important. With that in mind, here are some of the pros/cons the other teams can say:
-Ohio State went to Oklahoma and crushed the Sooners. Their only loss is to Penn State. They beat Wisconsin at Madison. Defeated Michigan.
-Ohio State did not win their conference or their division. The same as Michigan.
-Washington won the Pac-12 and only had one loss all season (to USC, who many people think is playing the best football at the end of the season). They had an easy (I think it was ranked 127th) non-conference schedule. They crushed Colorado in the Pac-12 title game.
-Michigan also beat Colorado. They defeated Wisconsin and Penn State. Lost to Iowa. Only won one game outside of the state of Michigan (beat Rutgers 78-0).  Lost two of their final three games.
One thing is pretty clear from looking at all of these teams…Rutgers sucks. They lost 48-13 to Washington, 58-0 to Ohio State, 78-0 to Michigan, 39-0 to Penn State, and 49-0 to Michigan State. At least we can all agree on something. And no, I do not think people should use Rutgers as a measuring stick.
I do not envy the playoff committee. In my heart, I think Penn State deserves to be in, but I also cannot fathom leaving either OSU or Washington out. This is definitely a lose-lose-lose situation for the committee. If they put in Penn State and drop Ohio State, then they are saying that yes winning your conference matters. But it also says that non-conference games do not mean much. Ohio State took tremendous risk going to Oklahoma to play (never discount a road win against one of the big programs). Washington played Portland State. If you drop Washingon or Penn State, then they are saying that winning the conference is not nearly as important as non-conference games. Also to be fair, colleges schedule games years in advance. I think some teams already have teams penciled in for 2020. Ohio State plays at Oregon in 2020. I am sure when they negotiated that one, the Ducks were a powerhouse. And who knows, in 2020, they could be. What if Ohio State is terrible by then and Oregon destroys them? Will people be like "eh, a weak non-conference game for Oregon."
If Penn State does not make the playoff, does that mean they will play Colorado in the Rose Bowl? I would rather them play USC. The Trojans have been one of the hottest teams since starting 1-3, with losses to Alabama, Utah, and Stanford. I think it would be a good matchup and it would give Penn State the chance for revenge for the 2009 Rose Bowl.
Finally, to my Penn State friends, if the Nittany Lions are excluded from the playoff, do not act like babies. Remember that it has been an amazing season and that at one point, you were probably on the Fire Franklin bandwagon. Be classy about it and realize that there are arguments for and against most teams. Except Alabama. They are clearly the top team.