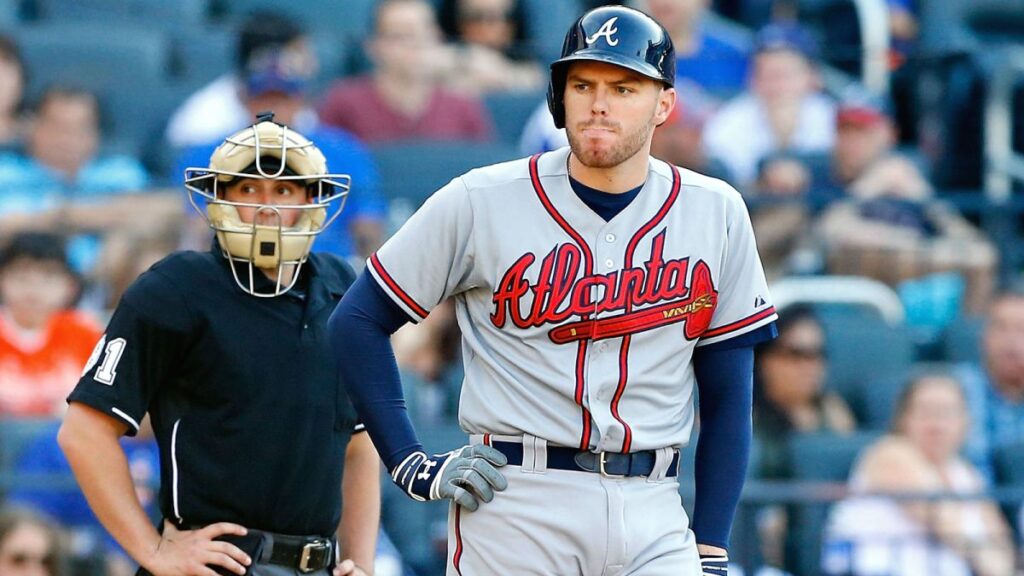 I need to preface this post with a few disclaimers:
1. Ryan is one of my very close friends. Hell, he was in my wedding. One of the things I love about the guy is that we tend to have fantastic baseball arguments.
2. I really like Josh Bell. I have been rooting for him since the moment he was drafted.
3. I have made fun of Freddie Freeman many times on this blog.
4. This blog does not condone gambling in any way. If you have a gambling problem, call the national helpline.
Now that I have that out of the way….
Sometimes Ryan makes very ridiculous statements. And sometimes, when he is called out on those statements, instead of admitting he is wrong, he will double down on the stupidity. One of those moments happened last night. We (Ryan, Offord, and I) were discussing (via group text) Josh Bell. Ryan said "aside from Goldschmidt, can you think of another first baseman that could hinder Bell from being an all-star?" Naturally Offord and I started listing off National League first baseman: Anthony Rizzo, Joey Votto, Freddie Freeman, Justin Bour…
That should have been the end of it. Ryan could have easily said "oh yeah, I guess there are a bunch, haha my bad." But no, he had to make this statement: "Freeman, I don't consider a legit all-star caliber first baseman. I've always thought he was overrated." We argued back and forth a bit, and finally I had enough. I proposed a little wager…$50 says that Freddie Freeman will have a better career than Josh Bell. I even allowed Ryan to take the stats to use to determine. He was against WAR (because of the defense factor–guess he does not realize there is offensive WAR as well), so we decided on the Triple Crown numbers: AVG, RBIs, and HRs. I am pretty sure I will be getting that $50 when Josh Bell retires. Granted, it will be like 15 years from now, but whatever…I can wait.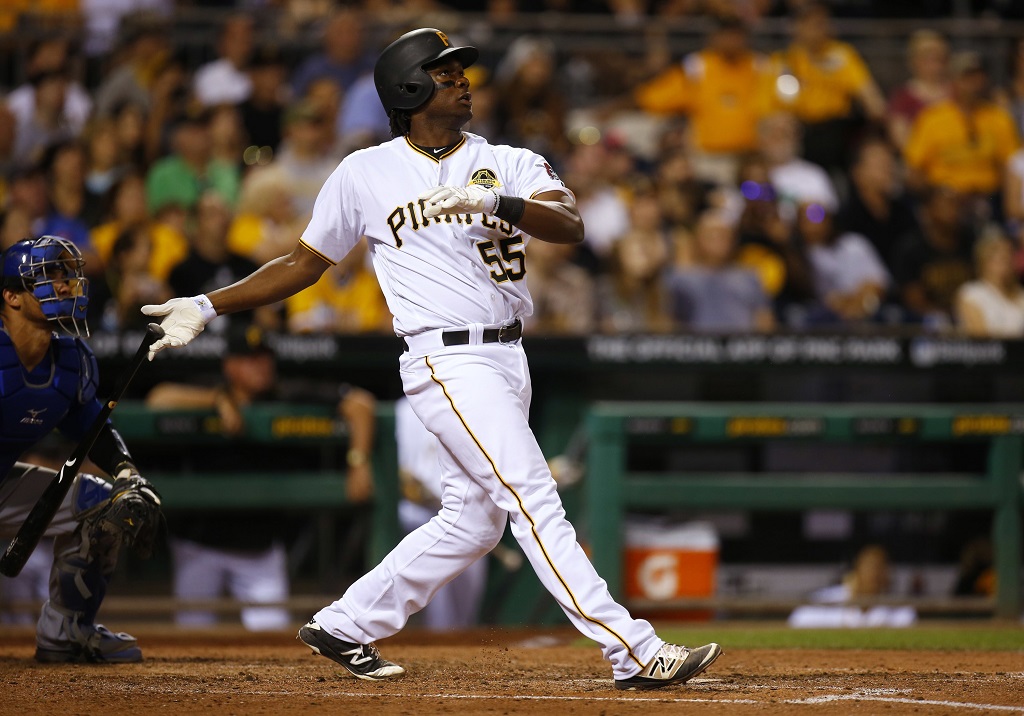 I think what annoyed me so much was that Ryan is playing the "IF" card. If Josh Bell improves his average and maintains this power level, THEN XYZ. Nothing against Ryan, but this is something Pirates fans say all the time. I am guessing that all fanbases do the same thing, however it is always a wish & hope game for a player to achieve this maximum level of potential for the rest of his career. Pedro Alvarez, Jose Tabata, Chris Duffy, Nate McLouth, the list could go on and on forever. I think that is why this discussion set me off. I am tired of IF. If Josh Bell finishes his Pirates career with a line of .250/26 HRs/85 RBIs per season, I think that would be pretty damn good. You can win with that kind of production. The idea that he will become a .330/45/120 guy…seems a bit ridiculous.
This brings me to the other part. I like to make fun of Freddie Freeman because he looks like a guy you would run into at a frat party saying "dude, my dad owns a Lexus dealership, so I definitely have a job lined up after graduation." Freeman most likely pops his collar. However, that does not mean he is not a top-tier first baseman. Since 2011, Freddie Freeman is fourth in total WAR among other first baseman. Ahead of him? Joey Votto, Miguel Cabrera, and Paul Goldschmidt. Freeman has had two seasons where he spent significant time on the DL (2015 & 2017). Now okay, maybe WAR is unfair to look at since it ranks him higher based on his defense, right? Actually his dWAR is a negative almost every season, so his total number would be higher if he did not suck in the field. Okay, okay, but what about those Triple Crown numbers? HRs-11th since 2011. Okay, probably not elite in the power department. RBIs-7th. Average-6th. Again, these are since 2011, during the incredible years of Cabrera and Votto.
But how do Freeman and Bell compare? First of all, it should be noted that Freeman is three years older than Bell, but broke into the league when he was 20, Bell debuted when he was 23. Let us look at their first full season:
Freeman: 2011-21 HR/76 RBI/.282 AVG/.795 OPS/1.5 WAR
Bell: 2017 (so far)-19 HR/59 RBI/.253 AVG/.803 OPS/1.6 WAR
Fairly comparable. My guess is that Bell ends with more HRs and probably a higher WAR/OPS. Not sure about RBIs, and almost definitely not going to pass Freeman on average. However, if we compare Bell to Freeman's age 23 season…
2013-23 HR/109 RBI/.319 AVG/.897 OPS/5.7 WAR.
I do not want to give the impression that I think Bell cannot grow, but it is a little unfair to compare the two in their first full season without pointing out that Freeman was not even old enough to drink. He really would have to go to those frat parties in order to have a fun night out. I also do not want people to think that I am saying these two are on comparable career trajectories. I do not think that Josh Bell will turn into Freddie Freeman (although, looking at their minor league numbers…maybe Josh Bell will be like him, which would be fantastic…I would love to have Freddie Freeman on the Pirates).
I still stand by my assertion that Freddie Freeman will have the better career. He could be a possible 3000 hit guy. I know, it is going to be tough, but if he stays healthy and can average 150 hits per season for 12 more years, that puts him in the 2800+ area. As of now, he has over 1000…so like I said, definitely in the possible, but improbable.
And since we are on the topic of Josh Bell…might as well look at how he and Dansby Swanson are doing in the ROY race.

Yikes…Dansby Swanson is not having a good year. Not that it matters. None of us were right about either ROY prediction. Cody Bellinger probably has the NL ROY wrapped up at this point. Bell could still end up in the top three though. I think the Rockies rookie pitchers probably cancel each other out (Marquez, Hoffman, Freeland, and Senzatela–all having very good rookie years, although Marquez is by far the best at the moment and probably should be #2 in ROY). Also, keep an eye on Trevor Williams. If he has a few more high quality starts, some votes could come his way.
I am guessing that most of you reading this post have been wondering the same thing: how will Josh remember this bet? Well, I have a foolproof plan. You see, this will pop up in my Facebook memories every year. So once Bell or Freeman is out of baseball, then it will pop up that year and I can go "oh yeah, I want my damn money!" I will then telepathically message Ryan and he will send me the $50, which at that point will only be worth like eleven cents. I thought this through. I am screwed if Facebook goes away.