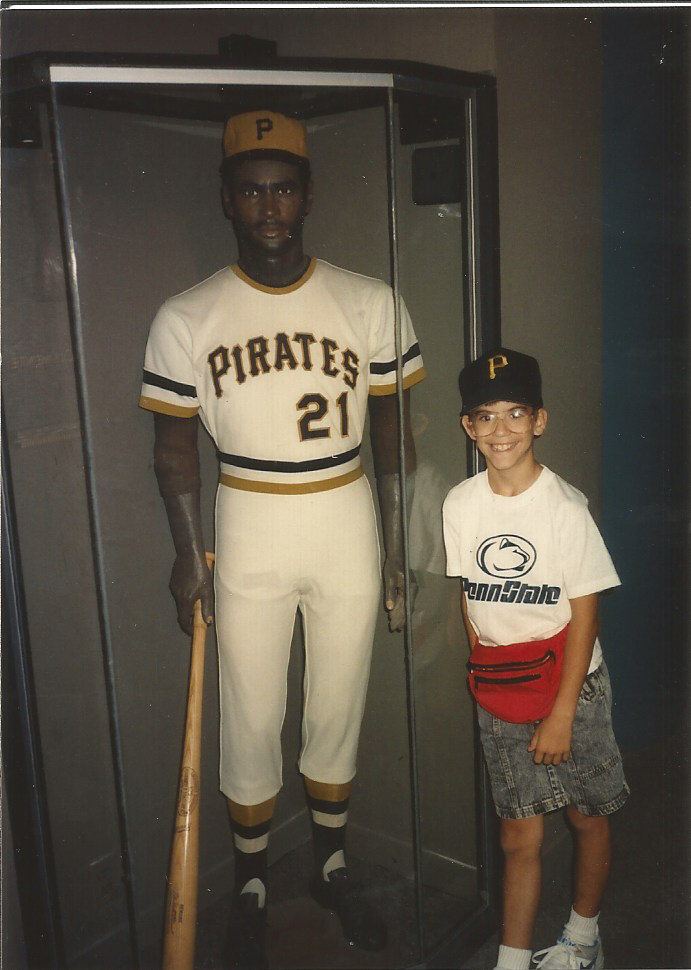 Insanity. The only way to describe this entire week. Offord was winning all week, but it was close in just about every category…except stolen bases. I swear he was trying to set a record for most stolen bases in a week. We went into today with him leading 6-4. I was streaming pitchers all week and it was obviously not working since I only had one win and my ERA/WHIP were terrible. We were tied in saves and holds, so my first thought was to drop all of my starting pitching and just pick up all relievers (before you ask, yes pick up relievers with SP eligibility) and just hope one of them picks up a win/hold/save. Anything.
However, I saw the probable pitchers and I thought "those are some interesting matchups, I should add Josh Tomlin, Kevin Gausman, and Daniel Mengden. Boy did that move pay off! Tomlin and Mengden both picked up wins and Gausman pitched seven innings and only gave up one run. Granted, I did not need to lower my ERA/WHIP (I was already leading those two), but it is always nice to bring it down a bit and seal those categories.
With those wins, it was now tied 5-5. He was leading HRs 9-7. Then Marcell Ozuna knocks one out of the park, which brings the Marlins within three runs…which means the Braves will have to bring in Arodys Vizcaino for the save. He converts the save, which puts me ahead 6-5. Unfortunately he still has Starling Marte, Trea Turner, and Bryce Harper playing…in a game that was definitely high scoring (11-8). I was following the Pirates/Nats game, half-expecting to see Harper hit a grand slam or something, somehow ruining my lead in RBIs. And a home run is hit during the later part of the game…but by Michael Taylor. And guess who had Taylor? ME! We are now tied in home runs. Eventually the Pirates finish out the game (how cool is it that the Pirates were the final game playing and one that so much of our fantasy hopes hinged upon?) and it is clear that I am the champion.
Congratulations to Offord on a fantastic season! It was fun playing him in the finals because he gets into it probably more than myself. I think we sent about 1250 texts back & forth this week. Definitely makes it more enjoyable. This is my first championship in this league. After two years in a row of losing to Ryan, this definitely feels pretty good. Also seems fitting to dethrone the previous champion.
There were some other matchups this week, although not sure how much anyone actually paid attention. Gideon and Jason tied 6-6, but the tiebreaker goes to Gideon for having a better heads up record. Lindsey absolutely destroyed James (again) for 7th place and Pat squeaked past Dustin for 9th. So the final standings end up like this:
Josh
Offord
Gideon
Jason
Sean
Ryan
Lindsey
James
Pat
Dustin
Adam2
Matt
I will have to check, but something tells me that is the order we use for the draft (well in reverse obviously…well not really since the first three rounds are for keepers, then the fourth round is the actual start of drafting…does anyone actually care?).
Naturally with the end of the season, I have already started thinking about keepers. Obviously Jose Altuve is one of my keepers. I am debating between George Springer, Marcell Ozuna, Alex Bregman, and Eric Hosmer. Do I really want to keep three Astros? Probably, they have a loaded offense and Springer/Bregman are still getting better. Hosmer is in the mix only because he is so consistent. It is tough to find an elite first baseman, since almost all of them are going to be kept. Ozuna is a wild card since he helped me so much since I traded for him. But I wonder if he we see a little regression from him.
I thought it might be fun to do some awards. Totally made up, totally silly. But mostly true stuff.
Best Final Round Draft Pick: Greg Holland (Josh). Come on, the guy had 41 saves this year for me. I would say that was a great final draft pick. A close second has to go to Sean for taking a chance on Gio Gonzalez.
Worst Keeper: David Price (Dustin). First of all, we already knew that Price was hurt in spring training. So it seemed weird that he kept him instead of Corey Kluber or Mookie Betts.
Best Trade: Marcell Ozuna/Aroldis Chapman for Elvis Andrus/Addison Reed/Chris Archer (Josh/Lindsey). Obviously I am a bit biased, since Chapman and Ozuna were pretty key to my championship, but this was a great trade for both teams. Lindsey got 56 runs, 13 HRs, and 7 steals out of Andrus. Reed had eight saves and eleven holds, while Archer picked up 4 wins and 118 Ks in 92.2 innings. This is just an all-around great trade.
Worst Trade: Neftali Feliz/Gio Gonzalez (Sean/Dustin). Sean would have had a fantastic draft story with Gonzalez, but instead he flipped him for Feliz, who picked up three saves and had a 7.17 ERA. Honestly, I really wanted to mock Ryan some more for the trade with Sean of Giancarlo Stanton/Miguel Cabrera for Dustin Pedroia/Yu Darvish, however when I look at it, even though I still think Sean won out (Stanton for Sean: 45 Runs/25 HR/54 RBIs/1 SB/.290/.389), I guess I could see the reasoning behind it (Pedroia and Cabrera were a push due to injuries–and being not very good for their new owners). Darvish was very good for Ryan: 3 wins/ 52 Ks/3.80/1.29. You are off the hook on this one Ryan.
Dumbest Move: Starling Marte (Lindsey). To be fair to my dear wife, I told her to drop Marte on September 15th. He was not hitting all that well and I honestly did not think it would matter too much for the final few weeks. Especially since she was not going to keep him. Offord picked him up and that almost cost me the championship…six runs, three RBIs, two stolen bases. Way to go Josh!
Best Pickup: Aaron Judge (Ryan). He added Judge on March 25th and dropped Taijuan Walker. Definitely a very wise decision. Something tells me Judge will not go undrafted this year.
Worst Case of Holding on Too Long: Tyler Glasnow (Lindsey). May 13th she finally dropped him. He had a 7.96 ERA and a 1.96 WHIP.
Best Excuse From Ryan:  "I have been busy this season, not paying too much attention." He said this after just about every loss. Like everyone else in the league is not busy. Eight of us have kids. Nine of us are married. The three non-married, non-parents? One of them is in law school, I bet he is not busy at all. And well, then we have James. What the hell James? You are not busy, you should have definitely placed higher than 8th!
Anyways, as always, it was a great season. I look forward to defending my title next year! Below is an updated look at the historical points (5 for 1st place, 4-2nd, 3-3rd, 2-4th, 1-5th…P=playoffs, R=regular season).