Who knew finding shoes could be so hard? I mean, if you have been reading this blog for any time at all, you probably know my hatred of buying shoes. And those are not even all the times I have written about buying shoes. I do not know why I have so much trouble. But, I figured that buying shoes for the wedding would be pretty easy. I mean, tan suit and brown shoes, what could be so hard?
Well no one told me that there are 12,371 different shades of brown. I had to find a pair of pants at Macy's that looked like my suit and try the shoes on to see if they looked alright. Well after trying on thirty pairs of shoes and having to deal with an incompetent salesperson, I finally found the perfect pair.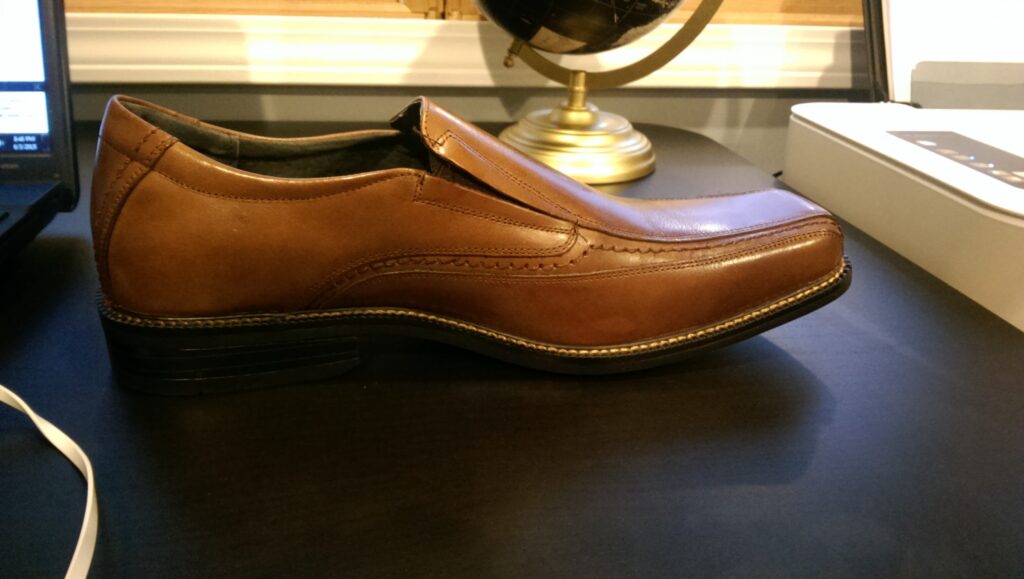 The Stacy Adams Dalen Cognac. Yep, that is what they are called. I was a little nervous about going without laces, but after wearing them in the store for a few minutes, I was completely sold.
One more part of my outfit knocked off the list. I am sure you are all getting excited to see everything else…