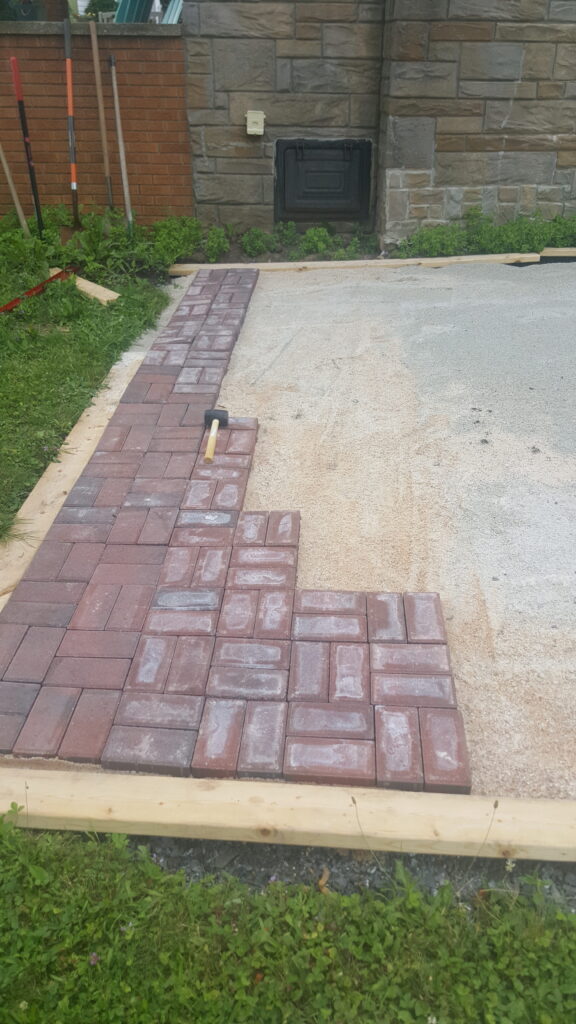 I have been on vacation the past nine days. This was not one of those relaxing "staycations" I keep hearing about. No, this was a "Josh, you have a ton of work to do and if this work is not done, there will be dire consequences" type of vacation.
Lindsey wanted the patio finished. My last update was on the 17th of May. I started the whole project at the end of April. A few people told me that it would take much longer than the few days that Lindsey thought it would take. Most people said that it would take almost the entire summer to get the entire project finished. Lindsey said "no, it won't take that long." She said "if we are both working on it, we can get it done fairly quickly." Then she found out she was pregnant and things changed. She could not help because of being tired (and it is probably a bad idea for a pregnant woman to be digging a big hole, pushing a wheelbarrow, etc…). There was also the problem of the weather. I think it rained all of May and June. And when it did not rain, I had to cut the grass. With Lindsey out of commission that also meant I had to take care of the chores around the house. So on top of my stuff, I was trying to do everything. I am not complaining, just giving you an idea of why the patio project stalled for a bit. There were some other things that have been going on, but I will save that for another time.
I finally finished the hole and put the base done with the sand on June 11th. I will not lie, I was actually freaked about the actual patio installation. I realized I made some mistakes, but at that point it was already too late. I will probably go more into that some other time. This post is more about the vacation. Not just the patio.
I woke up fairly early on Saturday and decided to just dive into the project.
As you can see, I had a long way to go…by the end of the day, here was my progress…

However, I kept toiling along and by Sunday I was finished with the first pallet of pavers. Things were starting to look up for me. Except that my knees and back hurt a bit. I decided to use a pillow to keep my knees from hurting and it definitely helped.
Monday was a break day. Lindsey and I had to do some stuff (again, not something I am going to talk about at the moment). Once we were done though, we decided to go shopping. Not for me silly. For her. She is pregnant and needed some maternity clothes.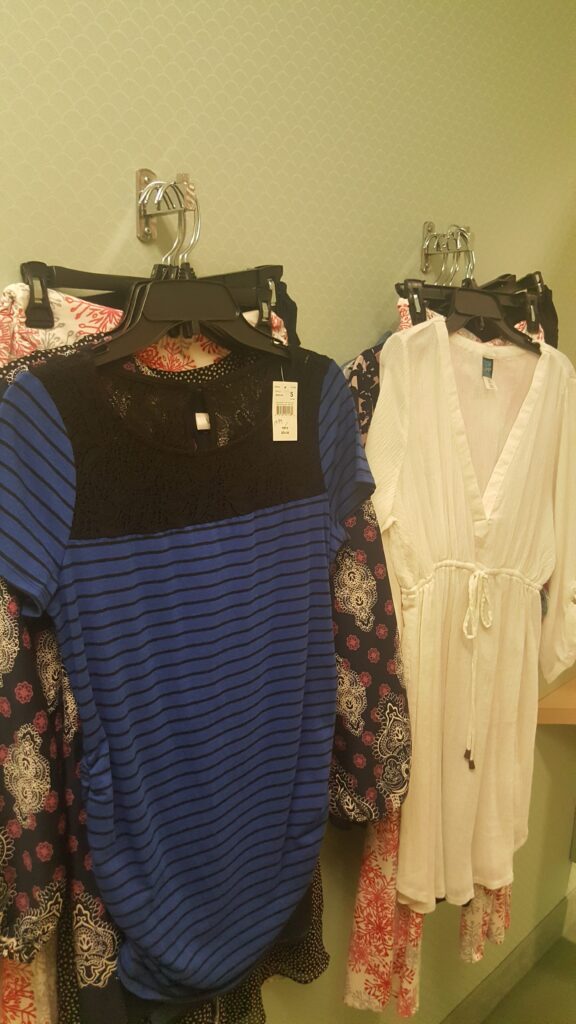 I posted a picture on Facebook and commented that "she feels she needs a new wardrobe." People decided chastise me for not being more supportive. I was just joking and most of you should probably know that when it comes to buying clothes, I am more of an enabler than anything. Lindsey has twelve items and says "I don't know which ones to keep" and my response is "just get all of them."
At least she bought me a new pair of earbuds after Samson ruined mine.
On Monday I also went to the eye doctor for new glasses, which was exciting.
Tuesday came and it was back to work. First I took Samson to the groomer to get a haircut. Then while he was there, I went back to work on the patio.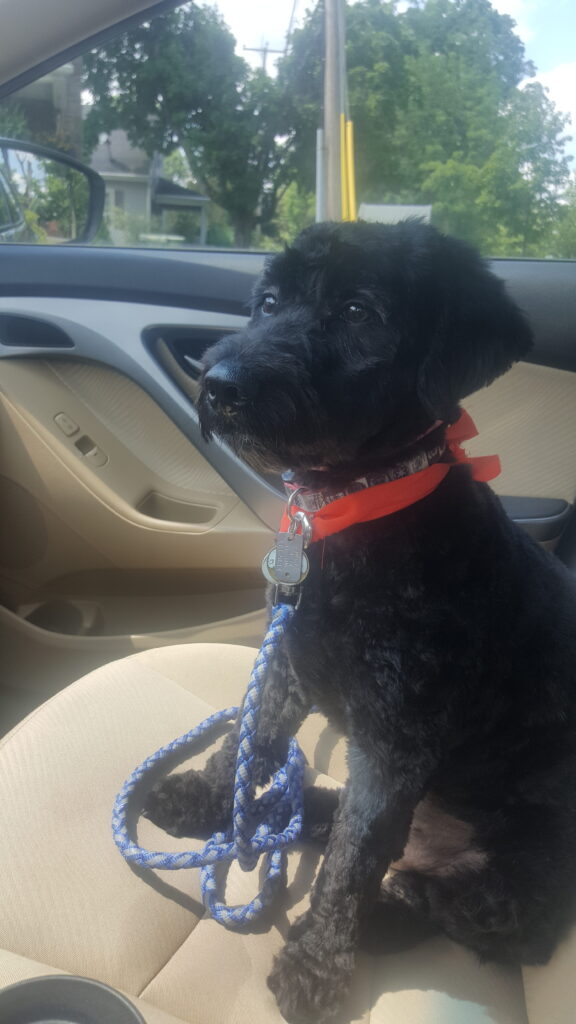 Samson definitely looked cute in his new haircut. And I am pretty sure he was pretty happy about it as well. He looked like he so freakin' hot with all that hair. Although, he looked a bit like a black lab when he came home. Still cute, just a little different.
Wednesday was my off day. I went to Kennywood with my brother. I secured free tickets because I did a good deed for a group at work recently. So, I asked Adam if he wanted to go.
We had an awesome time. Especially since it was just the two of us and we could just hit the rides we wanted without having to wait for anyone. We basically just wanted to ride the rollercoasters. At one point we rode the Phantom's Revenge and did not even get off, that is how ridiculously short the lines were!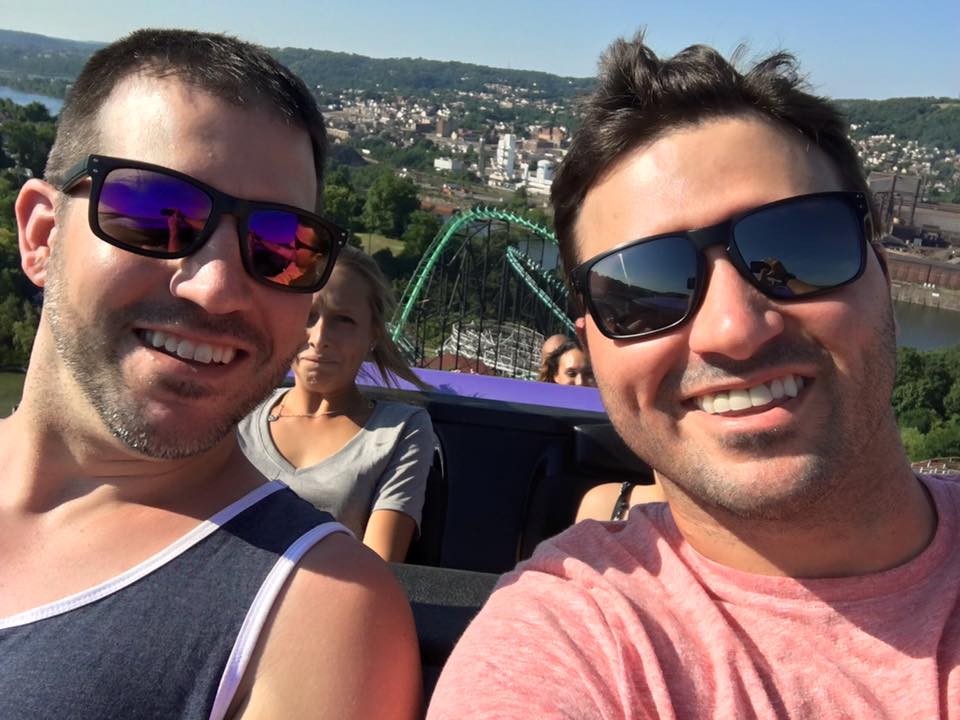 My brother had the great idea of taking a selfie on the top of the Phantom, just before it makes it's way down the hill. It actually came out better than either of us thought.
After that, Lindsey put the kibosh on anymore fun. Just kidding, it was time to buckle down and finish the patio. Over the next few days, I basically finished everything. Now there are just a few things that need some work. Lindsey was able to get the mulch around the plants. I was able to plant some new shrubs and remove the ugly ones that she hated.
By the end of the week, my body ached, my hands were blistered, and I was at the point of a nervous breakdown. I am actually excited to be heading to work today. Anyways, I will probably post more about the patio in a few weeks when everything is 100% done. For now, here is what it looks like.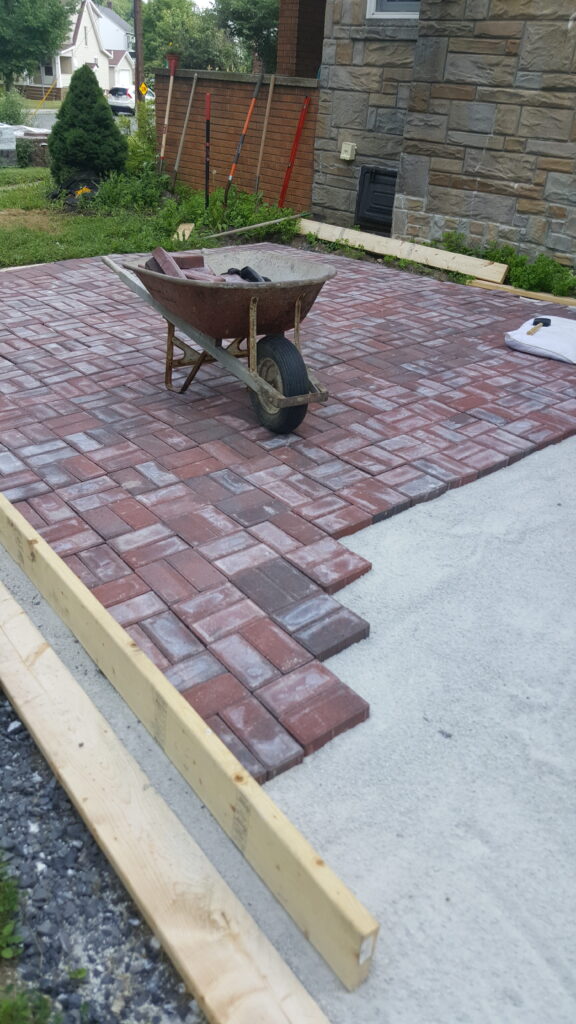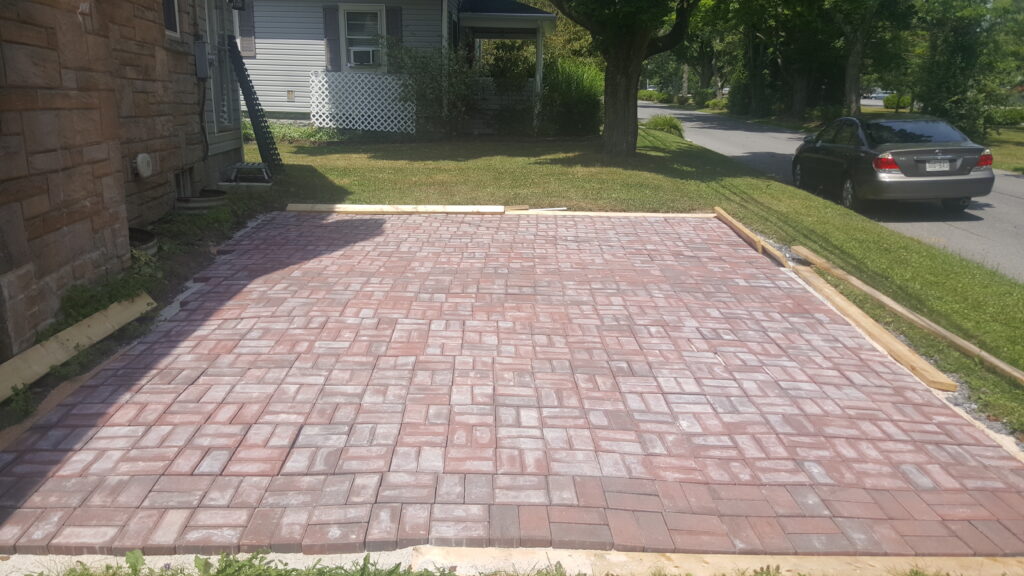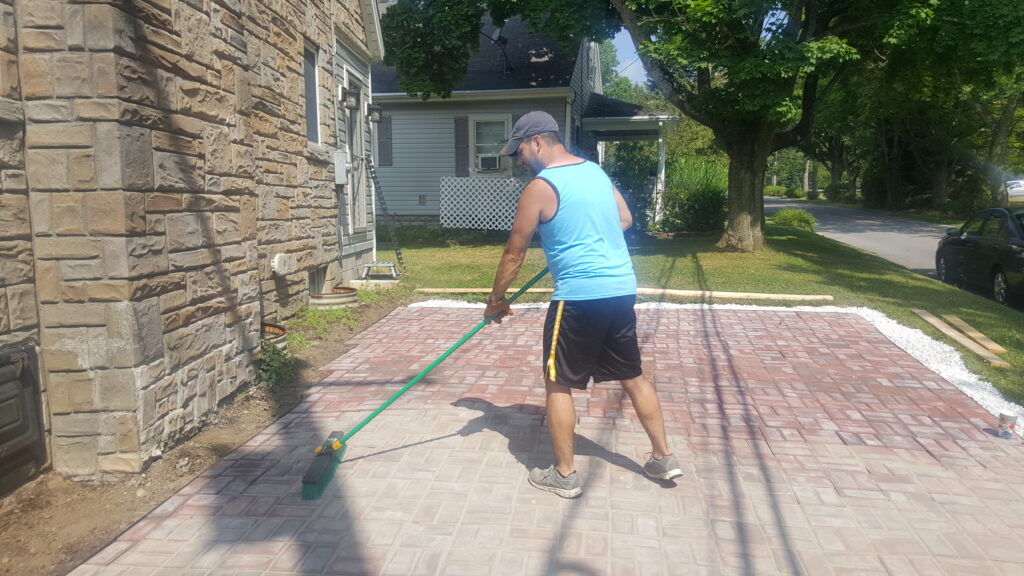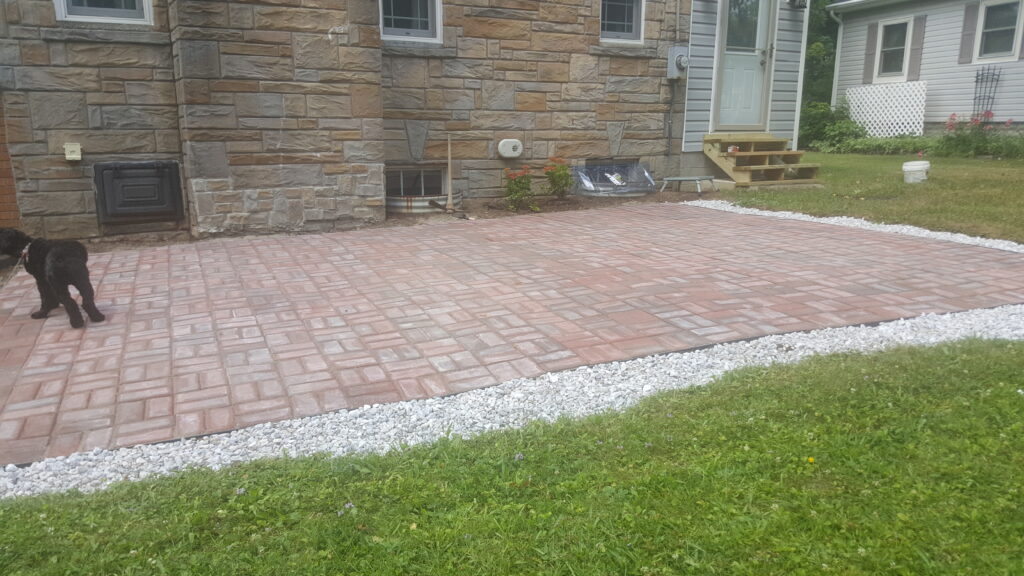 Yep, we now have steps to our mud room (thanks Mom & Harmon)! Holy shit, this project is almost complete…
This is a picture of the mulch and the edging I installed around the landscaping. I think it turned out nice. Obviously, we still need to weed around it and whatnot, but things are finally coming together.